In a terrorist case, Imaan Mazari, a human rights lawyer in Pakistan, was remanded to police prison for three days.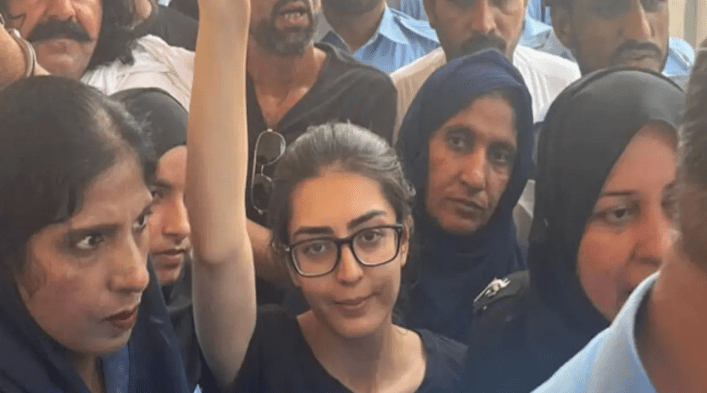 Pakistani human rights lawyer Imaan Mazari was arrested on terrorist allegations on Monday and remanded to the custody of Islamabad police on Tuesday for a three-day physical remand.
After their detention, both Mazari and former legislator Ali Wazir were given bail by the Islamabad terrorist court (ATC) on Rs 30,000 surety bonds related to a sedition charge. Soon after the ATC's verdict, however, Pakistani authorities re-arrested Mazari outside Adiala Jail in Rawalpindi.
The terrorist case that led to Imaan's detention has been filed at the Bara Kahu police station. Physical remand was asked by prosecutor Raja Naveed and granted by extra district and sessions judge Abual Hasnat on Tuesday. The cops eventually arrested Mazari.
On August 20, Islamabad police detained Imaan Mazari and Ali Wazir for taking part in a protest gathering hosted by the Pashtun Tahaffuz Movement (PTM). Imaan is the daughter of former human rights minister Shireen Mazari. The PTM has taken a vocal and public stand of criticism towards the Pakistan Army.
The FIR states that Imaan and Wazir were arrested for "engaging in a sit-in, resistance, and interfering with state affairs" during the event. Both suspects are sought in connection with investigations into claims of illegal assembly, resistance, and meddling in state affairs, according to the police.
The ATC authorized the police to hold Imaan and Wazir for a further three days on August 21 on suspicion of sedition. Judicial remand in Rawalpindi's Adiala Jail began on August 24 after the court dismissed the prosecution's motion to extend their physical remand.