Concerned about the effect on women business owners, the Taliban have banned beauty parlors for providing haram services.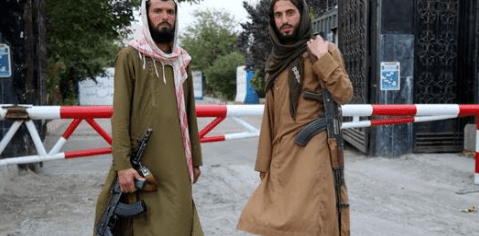 The Taliban have banned beauty parlors for religious and economic grounds, threatening to drive many out of business and raise wedding costs throughout Afghanistan. The news was dropped after the month mark. Rare public dissent was detected despite the Taliban's failure to outline punishments for noncompliance.
According to the Virtue and Vice Ministry, which is governed by the Taliban, beauty salons provide services that are illegal in Islam. These include eyebrow shaping, utilizing other people's hair for hair enlargement, and applying cosmetics.
The prohibition on beauty salons is the most recent in a series of directives that have limited Afghan women's freedom of movement and opportunity.
Makeup artists and hairstylists in Kabul staged a rare public protest in response to the decision to outlaw their profession. The crowd was dispersed by security officers who used fire hoses, tasers, and gunshots to clear the area.
Concerns have been voiced by international organisations about the restriction, with a focus on how it may affect women business owners. According to PTI, the United Nations has been in contact with Afghan officials to try to have the ban lifted.
In view of the edict's detrimental effects on the economy and women's business ownership, UN Secretary-General Antonio Guterres and the UN Assistance Mission in Afghanistan (UNAMA) have urged the de facto authorities to rescind the order.
See also: "Some countries are feeling the heat…" The United States is a major roadblock in the Taliban's view, according to those who oppose
People are worried about the ban's effect on the economy, in addition to the rights of women. The restriction has further limited one of the few places women could find community and support following the Taliban's takeover, threatening the livelihood of an estimated 60,000 women working in the beauty business.
The international community has condemned recent steps taken by the Taliban, despite their earlier assurances of a more moderate reign compared to their previous time in power in the 1990s. As a result of these policies, women's rights activists and media critics have voiced worries about the country's increasing isolation and deteriorating humanitarian catastrophe in the midst of a collapsing economy.