U.N. Human Rights Body Calls for Bolstering of Measures to Combat Religious Hatred in Wake of Quran Burnings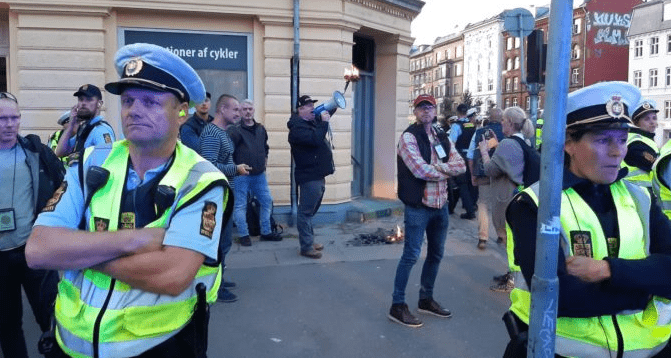 The United Nations Human Rights Council has urged governments to take more efforts to avoid religious hate in the aftermath of occurrences in Europe when the holy Quran was destroyed.
A motion condemning and firmly rejecting any encouragement and demonstration of religious intolerance in these acts of desecration of the Holy Quran was approved by a vote of 28 to 12 by the Geneva-based council on July 12.
A number of nations, mostly from the West, raised objections to the resolution out of fear that stricter government activities would encroach into freedom of speech. Seven countries ultimately decided to abstain from the vote.
The plan was first proposed by Pakistan and Palestine, and it has since gained backing from other Middle Eastern countries as well as emerging nations in Africa, China, India, Argentina, South Africa, and several more.
A total of twelve countries voted against the bill, including the United States, Britain, and Romania in addition to Belgium, Finland, France, and Germany.
Despite being fully committed to the rights of all to practice their religion in peace and support religious diversity, the United Kingdom maintains that "international human rights law provides us with narrowly defined parameters in which freedom of expression can be limited," as stated by Simon Manley, the United Kingdom's Ambassador and Permanent Representative to the WTO, the United Nations, and Other International Organizations in Geneva. Furthermore, we do not agree that assaults against religion, especially attacks on religious texts or symbols, are always acts of advocacy for hate.The international human rights framework was formed out of decades of painful experience, and its principal mission is to shield citizens from the hands of the state. There are far too many instances in the world now and in previous years in which people who claim to protect the rights of believers have instead brutally repressed them.
Despite the result of today's vote, the Council remains committed to working together to combat religious prejudice and stigma.
The decision came after many incidents around Europe in which the Quran was burnt in desecration, most recently on June 28 in Stockholm, when a man believed to be a Christian immigrant from Iraq torched a copy of the book outside of the main mosque.
The United Nations resolution urged member states to take legal action against those who encourage religious intolerance or violence, as well as those who commit crimes of religious hate.