In the midst of an economic crisis, Pak's army leader has warned that the country must discard its "beggar's bowl."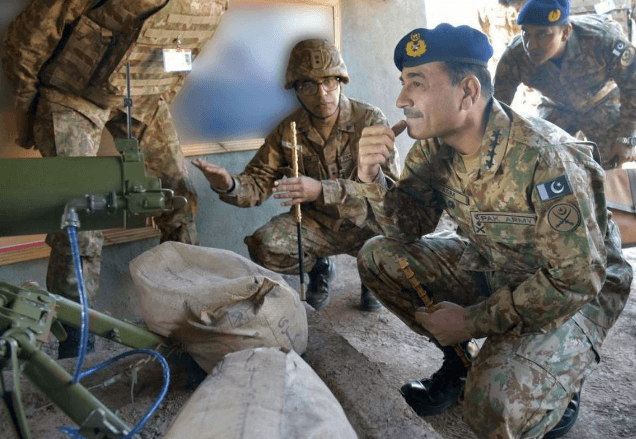 Geo News said that Pakistan's Army Chief Syed Asim Munir stressed the need of self-sufficiency in light of Pakistan's recent success in securing a loan from the International Monetary Fund (IMF).
"Pakistanis are a proud, zealous, and talented nation," the Chief of Army Staff of Pakistan stated Monday during the inauguration ceremony of Khanewal Model Agriculture Farm. The beggar's bowl must be discarded by all Pakistanis. The army commander said that Pakistan has been blessed by Allah Almighty and that nothing can hinder the country's prosperity.
According to General Munir, a state is like a mother, and the people owe the state nothing but love and respect.
He argued that national defense and economic growth go hand in hand.
The COAS said that the Pakistani military takes great pride in serving the country it was founded to defend, and that the force draws its strength from the people.
General Munir has pledged that Pakistan's armed forces would not stop working until the country's current issue has been resolved.
According to Geo News, the COAS predicted that as a result of the model farm, the nation will see an agricultural revolution.
To help small farmers and expand the reach of green projects, he said model farms will be set up around the nation in accordance with current standards.
Sponsored
After reaching an agreement with the IMF, Pakistan will be eligible for another loan from China.
Pakistan's all-weather ally China has rolled over an extra USD 600 million loan to assist shore up the country's foreign currency reserves on the basis of an IMF accord, Prime Minister Shehbaz Sharif recently announced.
According to Geo News, Pakistan's total debt in July was USD 2.44 billion, of which USD 2.07 billion was non-guaranteed debt payable to China.