Insist on strengthening Pak-Africa economic cooperation, says the ambassador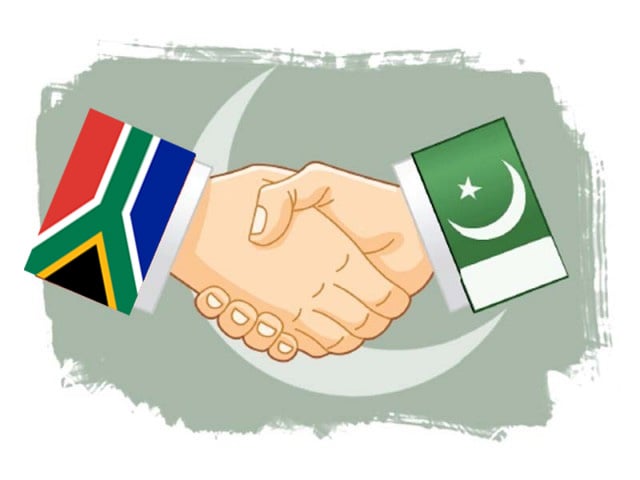 Naeem Khan, Pakistan's High Commissioner to Rwanda in Africa, said on Monday that the continent of Africa is crucial for strengthening Pakistan's economic integration.
Due to a lack of large-scale industry and output at the local level, he said, Africa is the greatest consumer market in the whole globe. According to a news release here, Pakistan's High Commissioner to Rwanda in Africa, Naeem Khan, shared these views while visiting the Islamabad Chamber of Commerce and Industry. He said that the business community in Pakistan has several prospects in this area. Naeem Khan praised the Islamabad Chamber for its long-standing efforts to establish commercial ties with Ethiopia and other African nations. "I hope that I will continue to receive the full support of the Islamabad Chamber and the business community as the Head of Mission to Rwanda and other countries." According to him, commerce is more significant than Africa's diplomatic and political significance for Pakistan.
Trade is given precedence in the government's policies, he said. "I invite the business community of the entire nation, including Islamabad, to open a display center in the Pakistani Embassy in Rwanda. We will provide all necessary facilities. Rwanda is a fantastic tourist destination. The business community should pay attention to it." According to him, the African continent is very significant on a political and diplomatic scale for the whole globe. "Africa is strongly represented in all international fora, such as the OIC and UN. We have to benefit from it. Rwanda's history and present, according to President of the Islamabad Chamber of Commerce and Industry Ahsan Zafar Bakhtawari, serve as an example for other developing nations throughout the globe. He said, "We also need to learn from Rwanda's efforts over a 20-year period to erase poverty, lower unemployment, and raise the quality of education. Rwanda has been known as the Singapore of Africa because to political stability and consistent policymaking.