India Expresses Outrage Over Sikh Attacks in Pakistan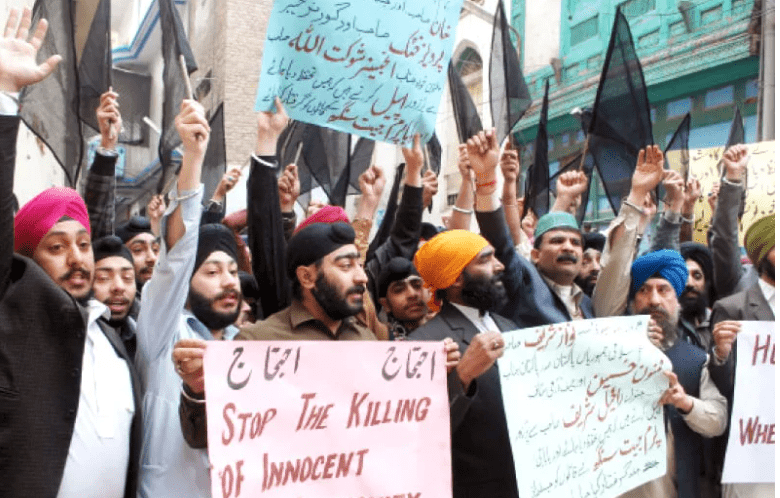 India summoned a senior diplomat from the Pakistan High Commission on Monday in retaliation for the recent spate of violence on members of the Sikh minority in Pakistan. The safety and security of Pakistan's minority groups, especially those who suffer under the continual danger of religious persecution, must be given first priority, Indian officials who expressed grave worry about the situation said Pakistan.
Four different acts of violence against Sikh community members happened between April and June, attracting the serious attention of Indian authorities. India has requested Pakistan to undertake in-depth investigations into these assaults and to share the results with their Indian counterparts in response to these worrying developments. The need for honesty in these inquiries highlights India's dedication to justice and protection of its Sikh community members.
Additionally, Pakistan's need to safeguard the rights and welfare of its minority populations has been highlighted by Indian authorities. Pakistan can make tremendous progress toward establishing a more inclusive and tolerant society by assuring the protection and security of all people, regardless of their religious origin.
India has made a strong statement in opposition to the targeting of Sikhs and the general problem of religious persecution. The two nations' diplomatic interaction serves as an indication of the seriousness of the issue and the immediate necessity for action to protect minority groups from further damage.
The world community keeps a careful eye on the situation, hoping for a speedy solution that maintains the values of religious freedom and human rights. The instances under consideration serve as a reminder of the value of promoting peaceful coexistence and the shared obligation of countries to shield their inhabitants from prejudice and violence based on their religious convictions.
The discussion between India and Pakistan about the assaults on the Sikh community marks a significant development for fostering mutual respect, understanding, and collaboration between the two close-knit countries. It is hoped that in response to India's objection, Pakistan would make a sincere effort to ensure the security and welfare of all of its inhabitants, irrespective of their religious affiliation.