In the midst of an IMF crisis, PM Shehbaz thanks China for saving Pakistan.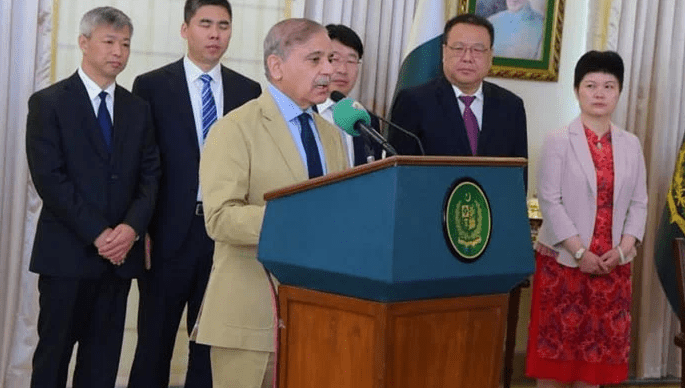 In the most honest of terms, Pakistan's Prime Minister Shehbaz Sharif praised China on Tuesday for stepping in to help the cash-strapped country after the lender of last resort kept it in the dark during a bailout limbo.
The premier made the statement during a ceremony in Islamabad for the signing of a memorandum of understanding (MoU) between Pakistan and China for the 1,200 MW Chashma-5 (C-5) nuclear power plant. "The agreement with the IMF has been unusually delayed, and China once again came to our rescue," he said.
The nation hardly has enough foreign exchange reserves to pay for imports for a month. It had wanted to release $1.1 billion of the money in November, but the IMF has insisted on many requirements before it can release any further funds.
Pakistan thus anticipated that China would keep issuing loans to relieve its payment strain as worries developed that the South Asian country may wind up becoming the next developing market to default.
According to State Bank of Pakistan Governor Jameel Ahmad, the country will roll over a $1 billion debt by June 30 and repay a $300 million loan to China on Friday. Pakistan recently paid back a separate $1 billion debt to China that had been refinanced.
China once again came to our rescue, according to PM Shehbaz, when Pakistan faced economic difficulties and we worked with the IMF to complete the ninth review and meet all of its requirements.
Chinese assistance is needed since it's likely that the cash-strapped country won't be able to renew its loan arrangement with the lender before it ends at the end of June. The nation has promised to pay back its debt, and the fiscal year that begins in July will see nearly $23 billion in obligations.
Pakistan has received yearly loans from China for many years. After Chinese banks extended another $2 billion in debt in March, the central bank anticipates a rollover of $2.3 billion in debt in June.