Pakistan's government is encouraged to purchase wheat to address its flour shortage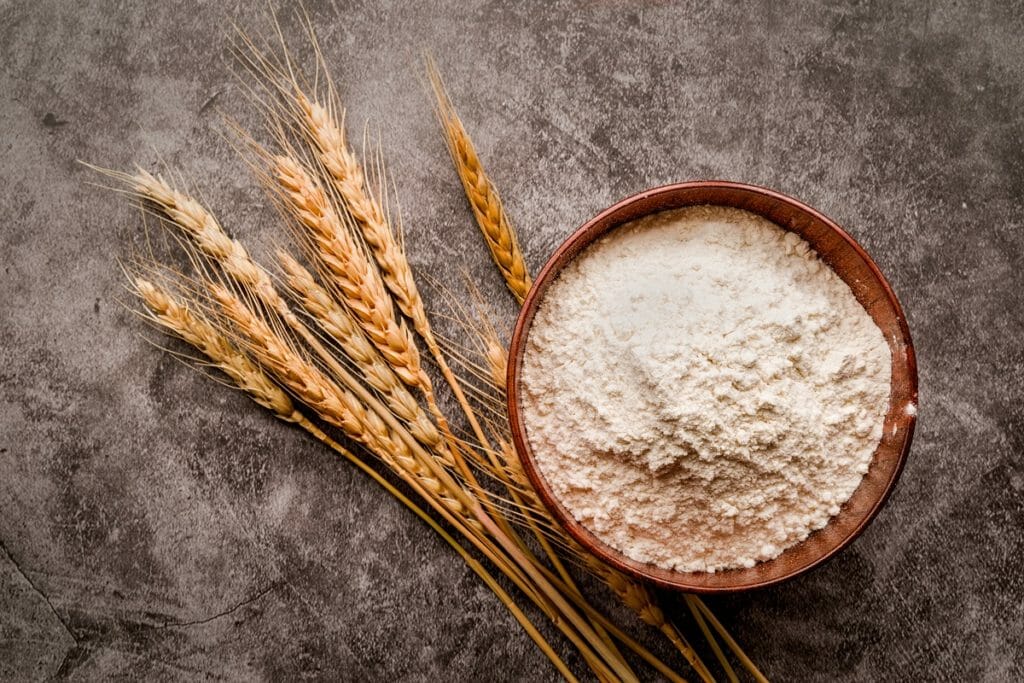 In an effort to prevent an oncoming flour crisis brought on by the hoarding of grain during the provincial procurement campaign, the Pakistan Flour Mills Association (PFMA) has urgently pleaded with the federal government for permission to import one million tonnes of wheat. The group issues a warning that the country would experience an artificial flour shortage if quick action is not taken.
The application to import the wheat has been filed to the government of National Food Security and Research, according to Chaudhry Amir Abdullah, Chairman of the PFMA South Zone, who spoke with the Express Tribune. The government is now studying the proposal.
In Pishin, Balochistan, Abdullah presided over a national conference and emphasized the need of taking fast action.
If allowed, the imported wheat will cost millers around Rs 85–90 per kg, which is much less than the present price of locally farmed wheat, which is Rs 125 per kg. Due to the pricing difference, imported wheat flour would have a retail price of around Rs 110/kg as compared to the existing range of Rs 150–175/kg for locally produced flour.
Despite the possible economic benefit, questions about the superior quality of imported flour over domestically produced flour are raised. The price of flour (No. 2.5) manufactured from local wheat has increased significantly in recent years, from Rs70/kg to Rs125/kg, despite the fact that the latter's quality continues to be higher.
The PFMA chairman noted that despite Prime Minister Shehbaz Sharif's assertion that a bumper wheat crop of 27–28 million tonnes will be produced during the current production season (March–May 2023), flour mills are still vacant because millers are not allowed to purchase wheat this year by the provincial governments of Punjab and Sindh.
Punjab produces over 70% of the nation's wheat, while Sindh produces the remaining 30%. Abdullah claims that hoarders have taken advantage of the province governments' permission to store wheat, particularly individuals connected to the rice and cotton sectors.
This season, the provincial governments have decided to forbid the commercial sector from buying wheat directly from farmers. Instead, they have ordered that the grain be purchased by the provincial food agencies and the federal Pakistan Agriculture Storage and Services (PASSCO), with millers being permitted to make purchases from these reserves. This buffer stock plan attempts to maintain stable wheat and flour prices all year long in both wholesale and retail sectors.
The price of wheat and flour is now at an all-time high, with wheat that can be purchased from producers for Rs100/kg costing Rs125/kg in Karachi because to checkpoint corruption.
Truckers must pay bribes in order to go forward, otherwise their vehicles will be impounded and unloaded in government storage facilities.
Abdullah pointed out that the Punjab food department has only been able to buy 3.5 million tonnes of wheat this year, a substantial decrease from the 4.5 million tonnes obtained previous year, underscoring the inefficiency of the procurement operation. Similar to the Sindh food department, which had a target of 1.4 million tonnes but only produced 700,000 tonnes, has fallen short of its goal.
The situation for millers has become worse as a result of the Sindh government's unwillingness to uphold a signed agreement permitting unfettered movement of wheat beginning on May 15, 2023. As a consequence, idle flour mills contribute to the total shortfall.
Abdullah encouraged the federal government to alter the 18th amendment to make wheat a national matter rather than a provincial one in order to solve present issues and avert future problems.
In order to secure the export of flour and other wheat products to foreign markets, he also asked millers to make ongoing purchases during the harvest season. He also urged the government to support wheat imports year-round.