Imran Khan lobbies for Taliban recognition and requests that the world do so before requesting human rights for them.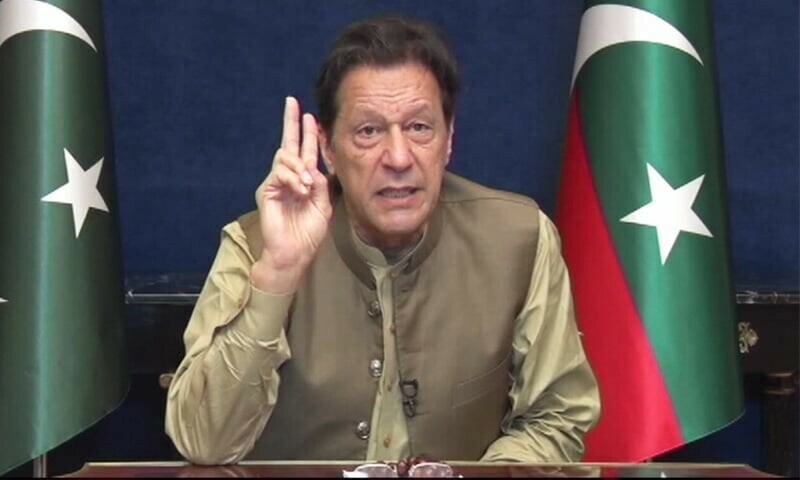 Imran Khan, the former prime minister of Pakistan, lobbied for the Taliban's acknowledgment and urged the world to acknowledge them before requesting human rights in an interview with Britain's Channel 4 News on Thursday.
According to Imran Khan, the Taliban will not comply with international calls for them to uphold human rights, including lifting restrictions on women's employment and schooling, until the international community acknowledges their government.
How will you be able to affect the Taliban if you separate them? Talk about human rights once you've mainstreamed them and given them a state. You are currently pushing them into seclusion; their bank accounts are frozen, so why would they listen to you?He said, "
He urged the Western nations to debate human rights, women's rights, and girls' schooling after the Taliban joined the international community.
My recommendation is to engage them and offer them an interest in the global society so that when you urge them to send females to school, they will heed to you; at the moment, they are not.
Imran Khan has previously urged the world community to acknowledge the Taliban. On February 15 of last year, he made the same request to everyone.
Imran Khan, speaking in an interview with the French news outlet Le Figaro, was asked about Pakistan's stance on the Taliban's recognition. He responded, "If Pakistan is the first to grant recognition, the international pressure will become too much for us as we try to turn our economy around."
He added that Pakistan would become isolated if it became the only country to do so, adding, "To be isolated by becoming the only state to recognize the Taliban regime would be the last thing we would want."
However, the international community has repeated "an inclusive government in Afghanistan," honoring "human rights," including "women's rights," and rights to education and employment as the prerequisites for recognizing the Taliban rule.
Imran Khan's comments were made in the midst of Afghanistan's human rights catastrophe, which includes the Taliban's prohibition on women's schooling.
The Taliban, however, continued to state their stance. The foreign calls for the observance of human rights were referred to as "interference in the domestic affairs of Afghanistan" and they claimed that their present policies regarding women's and human rights are in line with "Islamic Sharia."
In addition, the group emphasized that "religion" was more significant to the Taliban than national interests or the development of Afghanistan, according to Neda Mohammad Nadeem, interim minister of higher education.
Although no nation has acknowledged the Taliban government, some nations, including Pakistan, Iran, China, Qatar, and Turkey, have given the Taliban control of the foreign presence.