Numerous people autograph a letter calling for action against Pakistan's abuses of human rights.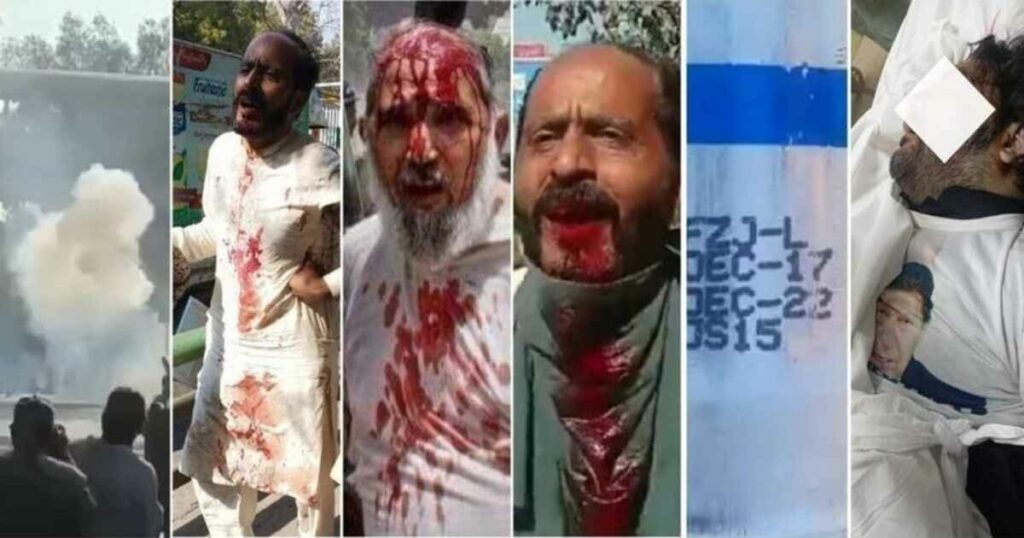 The appeal also serves as an open message to the members of the International Court of Justice, the Supreme Court of Pakistan, and the UN Human Rights Committee.
In response to the unrest at the PTI gathering in Lahore and the police baton-charging protesters at the Aurat March in Islamabad, thousands of people have joined an online petition calling for immediate action to stop the human rights abuses in Pakistan.
According to the specifics, the Change.org petition was initiated by a civilian by the name of Sadaf Zuberi, and PTI officials are encouraging people to join it by sharing it extensively on social media.
Over 8000 people have signed the motion, which is headed "Urgent Appeal for Action Against Human Rights Violations in Pakistan" and requires 10,000 more.
The appeal also serves as an open message to the members of the UN Human Rights Committee, the International Court of Justice, and the Supreme Court of Pakistan, requesting justice and holding those responsible for the flagrant breaches of human rights done by the Pakistani government in an effort to silence nonviolent protestors accountable.
The Punjab Home Department implemented Section 144 in the province capital on Wednesday in advance of the PTI election demonstration in Lahore, prohibiting all forms of corner meetings, jalsa, public assemblies, and rallies in the regions for a period of seven days.
Hundreds of people joined the PTI march despite Section 144. The cops then started detaining PTI employees for breaking Section 144. As the situation worsened, there was a physical altercation between PTI employees and Lahore cops.
The Lahore cops attacked the PTI employees with water guns and also broke the reflectors off of their vehicles. The teargas bombardment caused injuries to several PTI employees. A PTI employee also passed away.
Meanwhile, on Wednesday in Islamabad, officers from the capital city police baton-charged Aurat March participants who tried to enter an off-limits area. The protesters of the Aurat March advanced to the area that the police had barred off with barbed wire and other barriers, turning the area outside the National Press Club into a battleground.