Blackouts, currency dives and corruption: Pakistan's economy is on the brink of collapse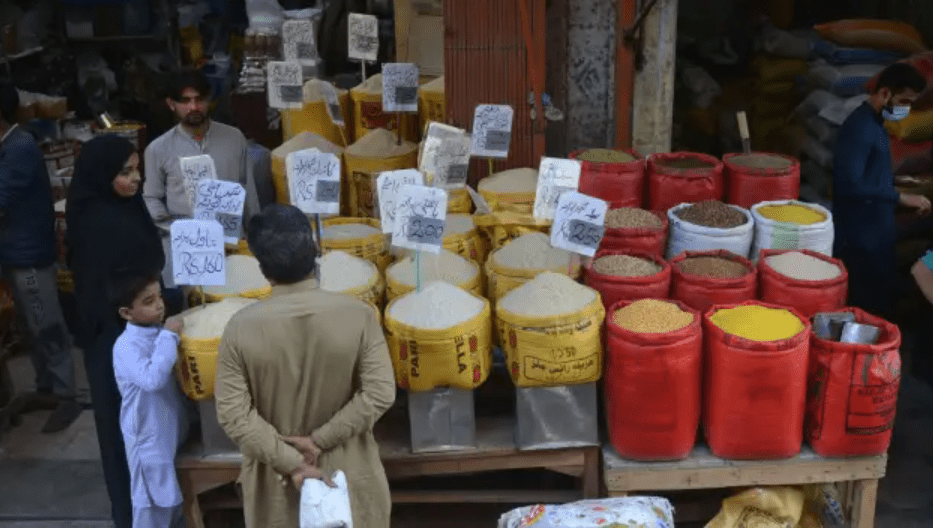 Pakistan's economy is on a cliff-edge.
The South Asian country this week suffered a horrific bombing attack on a mosque that took at least 100 lives. On Jan. 24, the country's 230 million residents were hit with a nationwide blackout. At time of writing, the Pakistani rupee is at a record low against the dollar.
These are just the latest shocks amid months of crisis as endemic government corruption, depleted foreign reserves and crippling debt have sent Pakistan's economy spiraling.
"What would you like to know? How a bag of flour, essential here as we eat roti or chapati on a daily basis, has more than doubled in price? How fuel prices nearly doubled in less than a year?" Mohammed Usman, a photographer living in Pakistan's capital Islamabad, told CNBC.
"Almost every discussion these days amongst friends or family is about how everything is getting more expensive," he said. "Add to it the political instability and one ends up in a hopeless situation."
International Monetary Fund officials landed in Islamabad on Tuesday for make-or-break talks with the Pakistani government. The goal of the talks? Unlocking desperately-needed funds from a $7 billion bailout package.
And it couldn't come at a more critical time: Pakistan only has enough foreign currency reserves to pay for roughly three weeks of imports.
People throng at a wholesale market in Karachi, Pakistan on February 1, 2023.Rizwan Tabassum | Afp | Getty Images
Pakistan received a $6 billion bailout from the IMF in 2019, to which another $1 billion was added in August of 2022, in the IMF's 23rd funding program for the country in its 75-year existence.
But the money won't be unlocked so easily this time, as IMF officials want to see Pakistan's government implement fiscal reforms. Those include allowing a market-determined exchange rate for the country's currency, the rupee, and the reduction of fuel subsidies, which have become more costly amid the global rise in energy prices.
Pakistani Prime Minister Shehbaz Sharif refused to make such changes for months, fearing popular backlash.
But the prospect of national bankruptcy finally forced him to bend — in late January, Pakistan lifted the artificial cap on its currency, causing the rupee to plunge 20% against the dollar in a few days. The government raised fuel prices by 16%. And the Pakistani central bank raised its interest rate by 100 basis points to battle the country's highest inflation in decades, expected to be as high as 26% in January.
How did Pakistan get here?
The crisis Pakistan finds itself in was a long time in the making, and goes far beyond electoral politics, people who study the country say.
"Pakistan's economic situation is a direct reflection of the misplaced priorities of the country for decades," said Kamal Madishetty, a researcher at the Institute of Peace and Conflict Studies in New Delhi. He pointed to the overwhelming control of the military over all other institutions as a key factor.
"The country's military establishment continues to corner a disproportionate share of resources for itself, at the expense of ordinary citizens," he said, explaining that in 2022, as Pakistan cut spending on areas like infrastructure and education, military spending ballooned by 11%.
"The public discourse may pin the economic difficulties on one government after another, but those really responsible are the class of people permanently in power."
Security personnel cordon off the site of a mosque blast inside the police headquarters in Peshawar on January 30, 2023. – At least 25 people were killed and 120 were injured in a mosque blast at a police headquarters in Pakistan on January 30, a local government official said. (Photo by Maaz ALI / AFP) (Photo by MAAZ ALI/AFP via Getty Images)Maaz Ali | Afp | Getty Images
Kamal Alam, a non-resident senior fellow at the Atlantic Council, described a dysfunctional ruling class that for decades has misappropriated funds and prevented meaningful reform.
"Mired in political, military, feudal corruption, Pakistan has now existed as a state that only survives due to the largesse of the Saudis, China, UAE and the U.S. in that order," he said. "But finally its patrons have also run out of patience due to lack of transparency of the impact of their actual donations."
Oil-rich Saudi Arabia has been a longtime ally of Pakistan, coming to its aid financially numerous times. But now even the Saudis are demanding to see serious improvement concerning governance and corruption before it loosens its purse strings.
This aerial view shows a flooded residential area in Dera Allah Yar town after heavy monsoon rains in Jaffarabad district, Balochistan province on August 30, 2022.Fida Hussain | AFP | Getty Images
More recently, Pakistan has been a victim of climate change: catastrophic floods in June of 2022 put one-third of the country underwater, affecting 33 million people and causing billions of dollars of damage and economic loss.
That combined with the already existing economic problems and the enduring impact of Covid-19 led the World Bank in early January to lower the country's growth projections from 4% last June to 2% for 2023, citing "precarious economic situation, low foreign exchange reserves and large fiscal and current account deficits" as key reasons.
Deep in China's debt
Pakistan is also close to China – and deeply in its debt. More than 30% of Pakistan's total foreign debt is owed to China, according to the IMF. That's three times what Pakistan owes the IMF and more than its loans from the World Bank and Asian Development Bank combined, says Madishetty.
These Chinese loans, he said, "are accompanied by opaque conditionalities, overlook long-term viability of projects, ignore environmental and social costs, and have interest rates that are usually 1-2 percent higher than those offered by OECD lenders."
Despite all this and its current financial situation, Pakistan continues to borrow from China.
"Most recently, it has sought a $10 billion loan from China for a major railway project, ignoring debt concerns. Such decisions certainly push the country towards defaulting on its debt sooner rather than later," Madishetty said.
An aerial view of the commercial district of Pakistan's port city of Karachi on January 27, 2023.Asif Hassan | Afp | Getty Images
Alam says that China's debt is actually "the least of Pakistan's problems, given the Chinese Pakistan alliance is primarily military and in that sense different to African states or other Southeast Asian states." The two countries need each other for military and strategic purposes, so debt to China may not be as urgent a liability yet as the rest of the country's issues.
For Usman, the photographer in Islamabad, the pressure to leave — for those who have the means, or relatives overseas — is becoming more and more real.
"It's all been a blur," he said. "My sister called the night after the blackout asking me to renew my parents' passports. She wants them to leave Pakistan and come to Canada."