Pakistan's upcoming economic implosion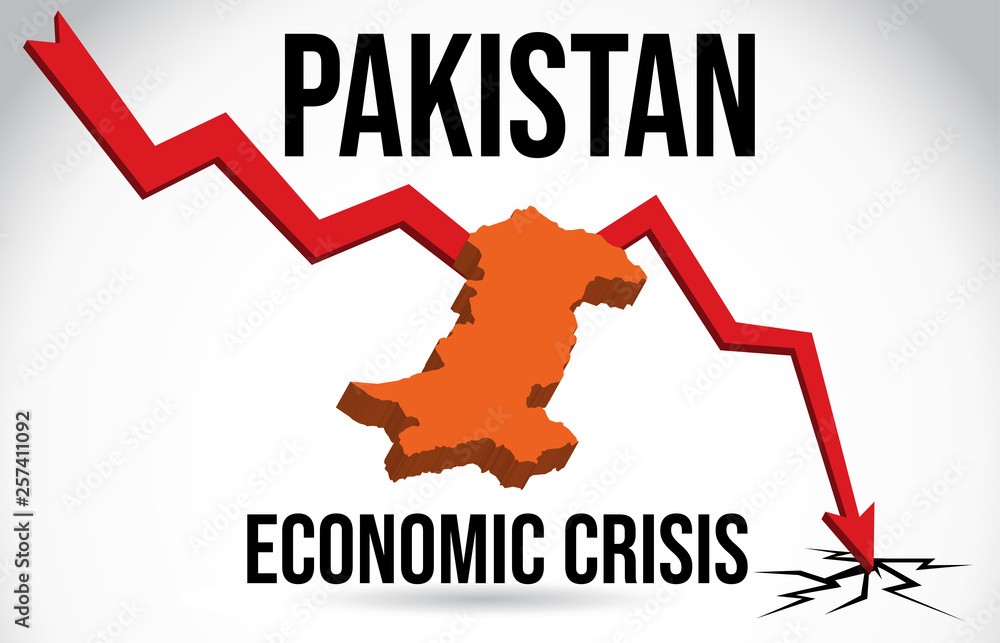 The new year has brought more miseries to Pakistan's dwindling economy. It appears Prime Minister Shehbaz Sharif-led Pakistan Democratic Movement (PDM) government has agreed to meet all conditions of the International Monetary Fund (IMF) for the early resumption of the next tranche.[1] On January 24, Sharif indicated that the ruling PDM alliance was ready to sacrifice its "political career for the sake of the country" by accepting IMF's "stringent" conditions to revive the loan programme.[2] Pakistan and IMF officials held latest negotiations via video link on January 24.[3] According to reports, IMF did not show willingness to make concessions and was reluctant to release the next tranche unless the government keeps its promises.[4]
IMF conditions include the elimination of electricity subsidies, adjusting gas tariffs to align with international prices, implementing a market-determined exchange rate, and lifting restrictions on the opening of letters of credit.[5] If Pakistan and the IMF reach an agreement, Pakistan will immediately receive USD 1.2 billion, with additional possible funding from Saudi Arabia, UAE, China, and other institutional lenders. In case Pakistan fails to fulfill conditions, the bailout package will not be approved, and friendly countries may also withdraw their support. However, Pakistan has an embarrassing history of not fulfilling IMF conditions.
It is for this reason that IMF is less inclined to make exceptions for Pakistan and is visibly hesitant to release the next installment unless Islamabad follows through on its commitments. Despite promises, a USD 13 billion loan from Saudi Arabia and China is yet to materialize. And even if it does, it will only add to Pakistan's already large USD 130 billion debt in a country with a USD 376 billion economy in 2022.[6] [7] [8] Reportedly, Pakistan is also planning to take on an additional USD 10 billion in debt from China for upgrading the national railway.[9]
According to reports, over 9,000 containers are stuck at different Pakistani seaports, threatening to disrupt the supply chains of essential goods.[10] Inflation is rising to almost 30 percent; food prices are increasing, and the country's funds are running low. Many analysts are warning that Pakistan could potentially go 'bankrupt'. Importers are unable to clear containers due to a shortage of dollars, while shipping companies are threatening to suspend Pakistan's operations over the country's failure to make timely payments. This will negatively impact both imports and exports. The State Bank of Pakistan (SBP) has only USD 4.4 billion in forex reserves, barely enough for three weeks of imports, while the estimated needs to clear the containers and pending requests for opening more letters of credits is in the range of USD 1.5 billion to USD 2 billion.[11]
The PDM government has also stopped over USD 2 billion in payments of dividends, which will hurt future investment prospects. Businesses are now at risk of closure, leading to a breakdown of supply chains as domestically manufactured goods rely on imported raw materials. Pakistan's textile industry is quickly slipping into a disastrous situation as it is losing credibility and market share among international buyers.[12] Hospitals are also running short of medicines, and there may soon be shortages of goods such as wheat, fertilizers, and gasoline. PM Sharif urged the nation to conserve resources such as water, gas, and electricity to assist the government in reducing its import bill, which has risen significantly in recent years.[13]
Pakistan's economic struggles have persisted for over three years, with the suspension of IMF's bailout package in 2020, losses from floods in June 2022, and political mismanagement leading to an economic crisis in 2022.[14] In addition to past mismanagement by successive governments, the current crisis is exacerbated by the PDM alliance's indecision in twice postponing the decision to return to IMF. According to the SBP data, as of April 8 last year when Imran Khan's Pakistan Tehreek-i-Insaf tenure ended, the SBP had USD 10.9 billion in foreign exchange reserves. However, between April-August, the reserves decreased by 29 per cent, or USD 3.1 billion, to USD 7.8 billion.[15]
Finance Minister Ishaq Dar wasted crucial four months believing that Pakistan would receive 'unconditional' loans from Saudi Arabia, China, and the UAE as well as by selling assets.[16] However, this expectation did not come to fruition, and the country's reserves continued to decline. Facing disappointments from all sides and the massive failure of its economic policy, the PDM government has come to the realisation that IMF may be the only option left available to them. However, it may be too late for PM Sharif and his team to bring economic stability in Pakistan.
Punjab and Khyber Pakhtunkhwa provincial elections are due in next three months and some observers are expecting snap National Assembly polls in Pakistan before July this year. Under brewing political instability, the PDM government will fail to take extraordinary measures to revive economy and may look for an excuse to pass on the burden to the new political dispensation. However, Sharif's recent statement indicates that the PDM alliance may also be thinking of sacrificing their government for long-term political benefits.
[1] https://www.dawn.com/news/1733533/usd-trades-at-rs243-in-open-market-after-exchange-rate-cap- removed
[2] https://www.dawn.com/news/1733489/pm-ready-to-sacrifice-political-capital-at-imf-altar
[3] https://www.thenews.com.pk/print/1034012-we-ll-have-to-sacrifice-politics-to-save-pakistan-all-imf- terms-acceptable-says-shehbaz
[4] https://arynews.tv/first-round-of-pakistan-imf-virtual-talks-remains-inconclusive/
[5] https://www.geo.tv/latest/461128-some-imf-conditions-are-unbearable-for-people-says-ahsan-iqbal
[6] https://www.bloomberg.com/news/articles/2022-11-05/china-and-saudi-assure-13-billion-funding-to- pakistan-dawn?leadSource=uverify%20wall#xj4y7vzkg
[7] https://www.business-standard.com/article/international/pakistan-s-external-debt-stocks-in-2021-stood- at-130-billion-world-bank
[8] https://www.statista.com/statistics/383739/gross-domestic-product-gdp-in- pakistan/#:~:text=The%20gross%20domestic%20product%20in,value%20in%20the%20observed%20per iod.
[9] https://www.ft.com/content/44c26d5c-97d2-4181-b5a4-9ef66ce776db
[10] https://tribune.com.pk/story/2397406/containers-stuck-at-port-trigger-supply-hiccups
[11] https://tribune.com.pk/story/2397424/500m-due-with-only-41b-in-reserve
[12] https://tribune.com.pk/story/2397562/spinning-into-turmoil-textile-industry-calls-for-help
[13] https://www.thenews.com.pk/print/1034012-we-ll-have-to-sacrifice-politics-to-save-pakistan-all-imf- terms-acceptable-says-shehbaz
[14] https://www.worldbank.org/en/news/press-release/2022/10/28/pakistan-flood-damages-and-economic- losses-over-usd-30-billion-and-reconstruction-needs-over-usd-16-billion-new-assessme
[15] https://tribune.com.pk/story/2397421/pakistan-fast-heading-into-economic-meltdown[16]https://www.business-standard.com/article/international/pak-receives-assurances-of-13-bn-package-from-china-saudi-arabia-122110500680_1.html