Pakistan: Balakot people threaten protest for jobs in hydropower project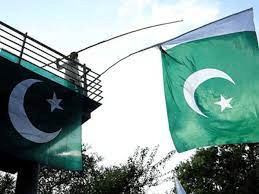 According to a Monday report from Dawn, residents of Pakistan's Balakot town have threatened the government with protests if they are not included in the area's hydroelectric project.
The demonstrators stated that they had started a street demonstration in Pakistan's Khyber Pakhtunkhwa province's Mansehra District.
They threatened to shut down the Mansehra-Naran-Jalkhad (MNJ) motorway at Ayub Bridge if the government did not accede to their demand that locals be employed on the 300 megawatt Balakot hydropower project.
Mian Ashraf, a local, was quoted by Dawn as stating, "More than 1,000 locals have sought for jobs in various cadres at the dam for several months, but none of them have been recruited so far."
Elders and neighbourhood representatives from Balakot's 48 village and neighbourhood councils. The meeting attendees voted to block MNJ Road at Ayub Bridge.
The president of the central traders' body in Balakot, Javed Iqbal, told the meeting that Chief Minister Mahmood Khan had accepted all demands of locals through his special assistant Ahmad Shah.
Meanwhile, on Sunday, the residents of Garhi Habibullah, a town and union council (an administrative subdivision) of Mansehra District in the Khyber-Pakhtunkhwa province of Pakistan and the nearby localities demanded that the government send an ambulance to the region's sole civic hospital.
Ishaq Abbasi, a social activist, was quoted by Dawn as saying, "This hospital has been providing healthcare services to the widely spread Garhi Habibullah and even some union council of Abbottabad district, but it is still without an ambulance."
If the government did not send an ambulance to the hospital, the locals under the leadership of Abbasi threatened to demonstrate in the streets. Another resident, Tariq Abbasi, told Dawn that although they had visited with the district health officer and informed him of the issue, he had yet to send an ambulance to the hospital.