Gambila: Tow security personal dies in the clash in the clash with TTP terrorist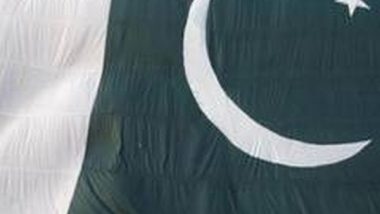 LAKKI MARWAT:
A police official said that the clash between members of security forces and the TTP terrorists occurred in Serai Gambila Police Station jurisdiction.
He said that police and security forces were conducting a search operation in the rural area when they came under attack.
The TTP claimed responsibility for the Wanda Pashan area attack.
Naib Subedar Qasim and Hawaldar Changez were martyred in the exchange of fire, the police official said.
He said the injured soldiers included Lt Bilal and sepoy Zahoor, adding that bodies of the martyrs and the injured soldiers were taken to a local hospital.
Also on Friday night, a group of terrorists attacked Saddar Police Station in Wanda Arsala area of the district.
It was the second attack on police installations over the last two days.
On Wednesday night, terrorists had attacked a police post in Manzar Faqeer area, but policemen deployed there showed gallantry and forced the insurgents to retreat and flee the place.
The government recently upgraded the Arsala police checkpost at Lakki-Darra Tang road to the police station level and named it Saddar Police Station.
The Lakki-Darra Tang road is of vital importance as it links Khyber Pakhtunkhwa with Punjab and Islamabad through the CPEC route.
The transporters from Lakki Marwat, Tank and Bannu districts use this road to go to Islamabad through the CPEC route.
An official said the terrorists used light and heavy weapons in the attack on Saddar Police Station.
He said that reinforcements from police lines and nearby police stations had been sent to the area to beef up security.
The officials posted at the police station fought bravely, forcing the TTP terrorists to retreat. Members of security forces had launched a hunt for the attackers, he said.