PAKISTAN PM'S VISIT TO CHINA HAS NO SUBSTANCE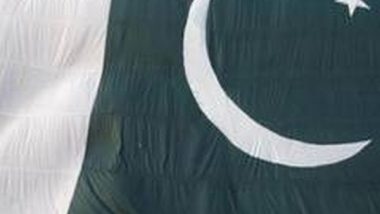 Shehbaz Sharif, the prime minister of Pakistan, paid a two-day official visit to China this week. He was the first head of state from a foreign country to land in Beijing after Xi Jinping was elected to a third term as general secretary of the Chinese Communist Party late last month. Sharif had meetings with key Chinese lawmakers as well as Premier Li Keqiang during this trip. Numerous intergovernmental cooperation agreements were struck by the two parties in a range of fields, including trade, investment, e-commerce, the digital economy, culture, law, and security.
Xi emphasised Pakistan's significance in China's regional diplomacy during his meeting with Sharif, stating that the two nations "are good friends, good partners, and good brothers." The two "backed each other and pressed ahead, exhibiting an iron-clad friendship," he continued, adding China is prepared to "elevate the level of all-round strategic cooperation… and inject new momentum into their all-weather strategic cooperative partnership."
During Xi's conversations with Sharif, the China-Pakistan Economic Corridor (CPEC) was brought up. According to Xi, China and Pakistan would advance CPEC's development through the Joint Cooperation Committee of CPEC, bringing in "more efficiency, and make CPEC an example of high-quality Belt and Road cooperation."
To promote more growth and connectivity in the area, Xi continued, it is crucial that they "accelerate the construction of auxiliary facilities for Gwadar Port." Xi also discussed how China will accelerate the construction and modernization of a number of domestic development projects, such as the $9.8 billion Karachi Circular Railway project and the Main Line-1 high-speed rail project from Karachi to Peshawar.
For his part, Sharif stressed the significance of "deepening Pakistan's all-weather strategic cooperative partnership with China" as a "cornerstone of Pakistan's foreign policy and the national consensus of Pakistan." He also expressed his full confidence in China and Xi's "extraordinary vision" to "lead China toward even more remarkable achievements and create an even brighter future for the world." According to Sharif, Pakistan fully supports Xi's Global Development Initiative and Global Security Initiative, and the alliance between Pakistan and China "is unshakable."
Sharif reaffirmed Pakistan's strong support for the One China policy and its unwavering support for China's stance on Beijing's key problems, including Taiwan, Xinjiang, the South China Sea, Tibet, and Hong Kong, which was consoling to Xi.
Sharif also met with Li Keqiang, his Chinese counterpart, who shared similar views on the nature of their countries' relations. He gave the prime minister of Pakistan the assurance that China is prepared to collaborate with Pakistan on all of its development initiatives in the fields of ports, transportation, energy, industry, and social welfare.
In addition, he said that the "Pakistani side needs to seize the opportunity presented by the negotiation and signing of the Enhanced Version of the Work Plan on Protecting the Safety and Security of All Chinese Personnel, Projects and Institutions in Pakistan and make every effort to ensure the safety and security of all Chinese personnel, projects, and institutions in Pakistan."
China has long been worried about the safety of its people engaged in CPEC projects. The 11th Joint Cooperation Committee of the CPEC, which recently convened, decided to strengthen Pakistani law enforcement agencies' capacities in order to stop occurrences of attacks on Chinese people, which have slowed the completion of the CPEC projects.
Bullet-proof cars must be utilised for all outside movements of Chinese workers on projects, according to media sources that reference the meeting's draught minutes. According to reports, China is helping Pakistan establish a training facility where private security guards and law enforcement officers would be trained in "new tactics and modules."
During his visit to Beijing, Sharif also met with Li Zhanshu, the head of the Chinese legislature. Li praised Sharif's trip to China shortly after the 20th CCP National Congress ended, describing it as evidence of the "unique relationship" between the two nations.
Li gave Sharif the assurance that China's National People's Congress will do all in its power to improve relations with the Pakistani Parliament on all fronts.
In terms of rhetoric, the visit seems to have been successful. There was, however, really little substance to the trip despite all the righteous declarations and assertions of the unshakable, unbreakable friendship between Beijing and Islamabad. If Pakistan hoped for some relief for its collapsing economic and political situation, Beijing did not forgive the debts that Pakistan owes to China, as one analyst put it: "This trip was more words and little action, and mostly about reaffirming Pakistan and China's all-weather strategic partnership."