Failed assassination attempt on Imran Khan puts Pakistan Army on the spot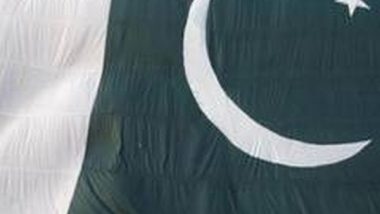 The recent assassination attempt on Imran Khan has brought back fears of political killings in Pakistan. In the past, the country's powerful military establishment was blamed for the high-level political assassinations of former Prime Ministers Benazir Bhutto and Liaqat Ali Khan. It is noteworthy that the modus operandi to silent political voices, which are critical of the military establishment, has not changed over the years. While the Islamic terror group Tehrik-i-Taliban Pakistan was 'blamed' for Bhutto's assassination, Khan's attacker also mentioned "religious reasons" for targeting the Pakistan Tehreek-i-Insaf (PTI) leader. However, Khan has daringly named a senior Inter-Services Intelligence (ISI) official Major General Faisal Naseer, along with Prime Minister Shehbaz Sharif and Interior Minister Rana Sanaullah, for the failed attempt on his life. The incident has led to widespread civil unrest in Pakistan and increased open criticism against the army establishment.
In a recent interview to CNN, Khan even claimed that he had advance knowledge of the assassination attempt through his "connections within Pakistan's intelligence agencies," adding that most people who were doing so were appalled by what is going on in the country. Furthermore, he averred that, "two months ago, an agency produced a video that accused me of blasphemy," adding that his political opponents had picked up and shared the video while he had said right then at the time that it was a "planned thing".  Imran Khan is infamous for making hyperbolic statements and unsubstantiated allegations on his political opponents. However, he has been raising fears for his life for some time now. The assassination attempt has confirmed that Khan's fears were real. More worryingly for the PTI leader, it took Punjab police five days and orders from the Supreme Court of Pakistan to register the first information report (FIR) of gun attack on Imran Khan during 'Haqeeqi Azadi March' [real independence march].
On the FIR delay, PTI leader Chaudhry Fawad Hussain complained about there being "no rule of law" in Pakistan, and "powerful groups holding the country's political and judicial system hostage." The assassination attempt on Imran Khan has crossed all "red lines" for the PTI leaders and the party supporters. It is glaringly becoming clear now that the real fight is between Imran Khan and Chief of Army Staff Gen Qamar Javed Bajwa-led military establishment. Additionally, it is for the first time in Pakistan's history that there are open allegations against a serving senior ISI official in an assassination bid on a former prime minister of the country.
Such allegations have severely tarnished Pakistan army's image, and that of Gen Bajwa's, both domestically and internationally. Several world leaders have denounced the attempted assassination of Imran Khan and indirectly targeted Pakistan's military. Britain's Minister of State Zac Goldsmith tweeted on November 3: "Appalling news from Pakistan. @ImranKhanPTI is strong and will soon be back on his feet. Those forces in Pakistan who believe they can stifle democracy in that country through murder are wrong & will be seen to be wrong."
Despite several skeletons in his closet, the failed assassination bid has earned much-needed public sympathy and political support for Imran Khan. His fight against the ruling Pakistan Democratic Movement and the army establishment has reinvigorated after the recent incident. He has decided to continue the march from November 10. It will now be more difficult for Khan's opponents to target him. Further attempts on his life will result in total political chaos and violent unrest across Pakistan. After the failed assassination bid on Khan's life, PTI supporters protested outside the Corps Commander's residence in Peshawar. There were also videos of military tanks guarding army commander's house in Lahore against PTI's protestors. Whereas PTI leader Asad Umar warned that PM Shehbaz Sharif, interior minister, and Maj Gen Faisal Naseer had to vacate office (in wake of the assassination bid) or "country-wide protests will grip the nation."
The visible anger among Khan's supporters and PTI leaders against the military establishment is noteworthy. It proves that Imran Khan remains the most popular political leader in Pakistan. On the contrary, Gen Bajwa has failed miserably to control political developments in the country. Ironically, it was Gen Bajwa who brought Khan to power in July 2018 in what turned out to be a failed 'hybrid regime' experiment. Now that Gen Bajwa is retiring later this month, he does not have enough time left to redeem himself and Pakistan army's image.
The failed assassination incident may force Rawalpindi, and the new army chief, to re-strategise their involvement in the country's politics. The army establishment cannot afford another rogue political 'puppet' like Imran Khan in the future. Such experiments may seriously jeopardise the military's control over domestic political affairs and allows chances of public dissent against it. Consequently, the army's top leadership is getting desperate to come out clean on Imran Khan's allegations and improve its 'institutional' image. Therefore, it is not a surprise anymore that DG ISI held a 'historic' press conference on October 27 to defend the army and blame Imran Khan for the ongoing political unrest in the country.