Increasing tensions between the Pakistan Army and Imran Khan portend political unrest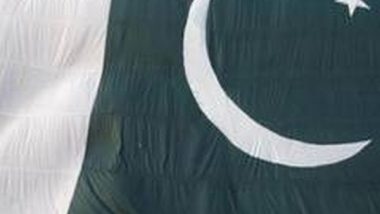 Pakistan is staring at violent unrest in the coming weeks because of intensifying political tensions between Imran Khan-led opposition and the powerful militar establishment-backed Pakistan Democratic Movement (PDM) coalition government. Imran Khan's Pakistan Tehreek-i-Insaf (PTI) has recently called for a long march to Islamabad without announcing a specific date, causing jitters among the federal government agencies. On the other hand, Khan's close aide, PTI Senator Azam Khan Swati, was arrested, stripped and tortured for tweeting about Chief of Army Staff Gen Qamar Javed Bajwa. Pakistan's Federal Investigation Agency registered a case
against Swati under the cyber-crime act, accusing him of trying to harm the country and an "attempt to create hatred in the minds of people against chief of army staff and Pakistan army." Ironically, earlier this year, Imran Khan's PTI government approved a summary of a five-year sentence for criticising the state institutions including Pakistan army, judiciary, and others on electronic media.
This incident has exacerbated tensions between the military establishment and Imran Khan-led opposition. Moreover, Swati's arrest is another example of the army's heavyhandedness against its own citizens and blatant degradation of democratic values in Pakistan. Even a serving senator is not safe in Pakistan and can be a victim of physical torture at the hands of security agencies. In August this year, Shahbaz Gill, senior PTI leader and close aide of Imran Khan, was arrested for sedition and other charges for remarks made during a TV show. He was granted bail after five weeks in custody. Imran Khan backed Gill then and is fully backing his party member now. He termed Swati's arrest as "another shameful incident in our history." In an indirect attack on the military establishment and Gen Bajwa, Khan remarked in a tweet on October 13, "Can torture & intimidation make people respect any individual or institution?" Khan's response indicates that he is not intimidated by such pressure tactics anymore and is prepared for future eventualities as well.

It is clear from Senator Swati's tweet that the real political struggle is between Gen Bajwa and Imran Khan's PTI. In his controversial tweet on Oct 12, Swati said, "Mr Bajwa congratulations to you and few with you. Your plan is really working and all criminals are getting free at cost of this country. With these thugs getting free You have legitimised corruption. How you predict now the future of this country?" This tweet is just a no-holdsbarred reiteration of PTI's allegations against the 'neutrals' (reference to the army's top leadership) for installing a 'corrupt' political regime of the PDM alliance in Pakistan. For Gen Bajwa and the army establishment, Imran Khan has become a serious liability, who cannot be allowed to go rogue anymore. However, it is not easy to target Khan considering his mass popularity among locals and overseas Pakistanis. The PDM government officials are finding it difficult to travel abroad without facing heckling from aggressive PTI supporters. It is evident from a recent incident in which Pakistan's Finance Minister Ishaq Dar was heckled and called 'thief' at the Washington D.C. airport. Besides domestic ramifications of the ongoing political turmoil, Pakistan is getting embarrassed globally as well.

Despite his controversial ousting in April this year, Khan continues to remain the most popular political leader in Pakistan. His support base has not decreased in the last seven months. Moreover, Khan's party and his allies have won recently held by-elections in different parts of the country, especially in Punjab province.[8] Khan has been travelling to different parts of the country to mobilize public for the Haqeeqi Azadi (True Freedom)
Movement. He even administered oath to party workers, seeking their absolute cooperation and commitment to the cause of removing the PDM government, which he calls 'a government of thugs'. All these developments have caused deep consternation in the ruling PDM alliance, which is struggling to improve the country's economic outlook and failing to hide emerging political fault lines within the 11-party coalition. The only silver
lining for PDM is the visible support from the army establishment and the judiciary.
Imran Khan and his party members have openly targeted the army leadership since they were ousted from power in April, leaving no chance for any negotiations with the security establishment. Gen Bajwa has been accused of taking sides and indulged in "political engineering" to oust Imran Khan from power. It is unusual that as the main power centre in Pakistan, Gen Bajwa has on several occasions publicly distanced himself and the army establishment from those accusations. While addressing a recent gathering at the Pakistan Embassy in Washington, Gen Bajwa assured that Pakistan's armed forces have "distanced themselves from politics and want to remain so."
It is possible that before hanging his boots in November, Gen Bajwa may indulge in some course correction to provide political stability in the country and support the ruling PDM coalition while target Imran Khan and his allies. Nevertheless, direct clashes between
Khan and the security establishment will create more political chaos in Pakistan, further burdening the country's faltering economy.