Massive corruption now floods relief in Pakistan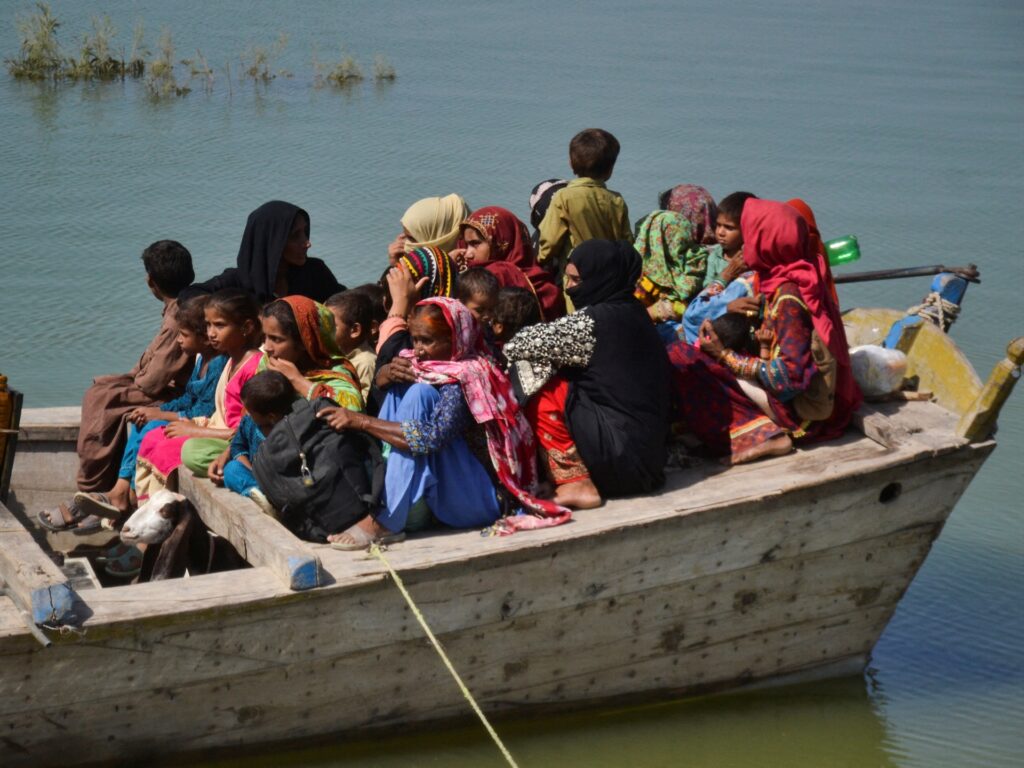 After the devastating floods in Pakistan, comes equally disturbing
accounts of corruption where hundreds and thousands of dollars from
foreign donors have been diverted, leaving millions of marooned people
uncared for. This was the story in 2010 when floods had consumed large
parts of Pakistan and in 2005 when a devastating earthquake caused
massive damage in Pakistan occupied Kashmir.
As people are beginning to protest in Sindh, Balochistan and Gilgit
Baltistan about massive corruption, uneven distribution of relief materials,
the US administration has reacted strongly about corruption in flood relief.
The United Nations Resident and Humanitarian Coordinator Julien
Harneis had recently pointed out that out of $150 million in foreign
assistance received by Pakistan, only $38.35 million amount had been
utilised, a clear sign of embezzlement and accounting obfuscation.
The US had granted nearly $56.5 million in flood relief and humanitarian
assistance along with an additional $10 million in food security assistance
through USAID. The US funds are utilised by USAID through local
partners. Maybe US State Department spokesperson, Mr Nick Price, who
expressed serious concern about the reports of fraud, was not aware of
the history of rampant corruption in foreign aid coming to Pakistan for
years. The USAID, for instance, used to put up billboards on the streets
of Karachi, after the 2010 floods, in chaste urdu calling people to report
fraud in USAID-funded projects. "If you have knowledge of any fraud in a
USAID-funded project, you may lodge a complaint in the following
ways…" the billboard said, along with the USAID's anti-fraud hotline.
If reports of corruption and gross mismanagement of flood relief coming
from different parts of Pakistan were true, the USAID may have to post
such billboards this year too. In Gilgit Baltistan, local media reports have
accused Pakistani officials of widespread corruption in distribution of flood
relief materials. Serious allegations have been made by Mr Sabir Hussain,
Coordinator to Chief Minister of Gilgit Baltistan, against federal
bureaucrats posted in Hunza. In Balochistan, protests have broken out
against local officials for diverting relief materials to influential people,
relatives and friends. In Sindh, the provincial government is more busy
buying vehicles with foreign funds rather than helping people marooned
in the floods.
The Leader of Opposition in Sindh Assembly Haleem Adil Sheikh accused
the government of misappropriation of funds and relief materials. He said
`Planeloads of relief goods are coming every day, but no one knows where they are going…Bilawal Zardari is said to have collected Rs130 billion in just one hour, but in whose pocket these funds have gone as flood victims have not received a rupee from this amount". He also pointed out that the Sindh finance department released Rs7 billion for 23 districts of Sindh, but it was a mystery where such a huge sum was spent. Lakhs of tents have gone missing along with over a lakh mosquito nets. Back in 2010, when floods had caused similar havoc in Pakistan and reports of corruption had mounted, the then Jamaat-i-Islami chief Munawwar Hussein alleged that acommission mafia` was cornering the
material aid pouring in from different parts of the world to Pakistan. He
alleged that the Saudi gift of 252 lakh tents were sold in the market.
In 2005, the British tabloid The Mail on Sunday, had alleged that the then
Punjab Chief Minister and his cohorts had embezzled and laundered 500
million pounds of UK aid granted for earthquake relief. Mr Shehbaz Sharif
had threatened to sue the newspaper for, what he said, was scurrilous
news.
The same year, contractors had accused the Earthquake Reconstruction
and Rehabilitation Authority (ERRA) of making false claims of completing
rehabilitation work after the earthquake. Only 10 percent of the proposed
projects were completed while the government claimed 95 per cent, the
contractors alleged.
In 2011, a civil society group, 'People's Accountability Commission on
Floods', a network of volunteers and representatives of the flood-affected
communities of Sindh, in a report alleged that billions of rupees were
diverted to members of Sindh Assembly and the Benazir Income Support
Programme where, the group alleged, funds would be used for political
purposes. An independent financial investigation commissioned by aid
agency Oxfam Great Britain also confirmed massive corruption in flood
relief in Sindh. The investigation by PwC exposed fraud of up to £135,000
($220,000).
The recent history of corruption alone should alert international donors to
keep a close watch on millions of dollars pouring into Pakistan for flood
relief.