Targeted attack on Chinese national in Pakistan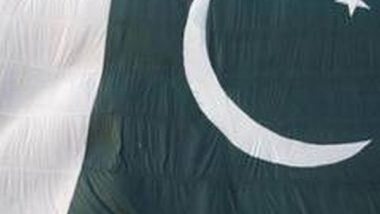 A husband and wife couple who owned the clinic were wounded in the shooting, while a man who was an employee was killed. The victims were identified by police as Richard Hu, Margaret Hu and Ronald Raymond Chou.
Senior Superintendent of Police Asad Raza said in a statement that the incident was a targeted attack by a man in his early thirties.
The victims had run the clinic in the area for a long period and did not face any apparent threats, the statement said.
Chinese nationals and interests have regularly been targeted by separatist militants in the neighbouring southwestern province of Balochistan, where Beijing is involved in lucrative mining and energy projects.
Police said they were investigating the motive but believed that the gunman was from the restive region.
"All [three victims] were Chinese and Pakistani dual nationals," the statement said, adding that the attacker did not hurt any ethnic Pakistanis.
China does not allow its citizens to have dual nationalities. Pakistan has a sizeable Chinese diaspora, including communities who have lived in Karachi for several generations, as well as newer migrants in search of economic opportunities.
Interior minister Rana Sanaullah condemned the attack on Wednesday.
"Such incidents are intolerable," he said in a tweet. "The security of Chinese residents should be ensured in every way."
China is upgrading energy links and infrastructure as part of a US$54 billion programme known as the China-Pakistan Economic Corridor, with both nations wary of security threats to the projects.
Several militant groups have spent years fighting for independence in Pakistan's biggest and poorest province of Balochistan, rich in untapped mineral resources.
Three Chinese nationals and their Pakistani driver were killed in April in a suicide attack carried out by a woman and claimed by separatist group Baloch Liberation Army.
A year earlier, a suicide bomb attack at a luxury hotel hosting the Chinese ambassador in Quetta, the provincial capital of Balochistan, killed four and wounded dozens. The ambassador was unhurt.
In July last year, a bus carrying engineers to a construction site near a dam in northwestern Pakistan was hit by a bomb, killing 13 people including nine Chinese workers.