Pakistan's KPK has become lawless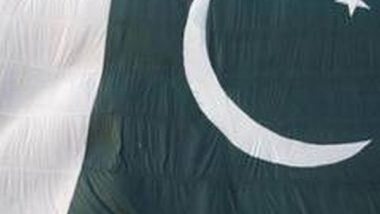 In the middle of August, the Khyber-Pakhtunkhwa (KPK) Assembly approved an adjournment motion for a detailed discussion, on the "deteriorating law and order situation" in Malakand Division and Waziristan after some opposition lawmakers expressed grave concern. The Assembly witnessed rare consensus as treasury lawmakers supported the opposition's call for discussion on the "precarious situation" following reports of re-emergence of the Tehreek-e-Taliban Pakistan (TTP) in some parts of the province. Across the Malakand Division in Khyber Pakhtunkhwa, the re-emergence of the TTP has led to disquiet amongst the local populace. That apart, the province is woefully ill-equipped to take on the law and order challenges that appear on the horizon on an almost day-to-day basis.
Opposition Members of the Provincial Assembly (MPA) pointed out that terrorists had regrouped and re-emerged in the Malakand Division, where they had started attacking security forces and killing people in targeted attacks. The adjournment motion reads: "A wave of unrest is sweeping across K-P, especially Malakand Division and the merged districts, amid back-to-back incidents of target killing". Senior security and law enforcement officials, including a DSP, were taken hostage by armed men in Swat. Further, the official vehicle of Malik Liaquat Ali, a ruling party MPA from Maidan, Lower Dir district, was attacked, in which four innocent people were killed. It is against this backdrop that one needs to be aware of the various protests organised across KPK against the TTP's re-emergence and illegal activities.
Most recently, Mingora Bazaar in Swat and the third largest city in Khyber Pakhtunkhwa, echoed with slogans 'We want peace in Swat' as hundreds of protesters gathered (19 September 2022) to condemn recent terror incidents and demanded action to stop resurgence of terrorists. Protesters comprised of a large number of youth, elders, lawyers, transporters, traders, doctors and students, who held banners and placards inscribed with slogans against the terrorists. Similar protests also took place around this time at Ali Masjid when angry tribesmen staged a protest demonstration and blocked the main Peshawar-Torkham Highway for several hours against the highhandedness of police.
Elsewhere, protesters in Ali Masjid alleged that the police had forced their vehicle to stop near Jamrud when their female family members were also travelling with them. The police officials had apparently alleged that the women were drug carriers and forcibly searched their personal belongings, despite their giving firm assurances that they were from respectable family and had never been involved in any illegal drug business. Kifayat Khan and Khalid Khan, whose female family members were searched, alleged that the officials offered them an 'honourable' exemption from body search if they handed them over half of the drugs. Their vehicle was later taken to an auto workshop for further search, while the women were kept under illegal detention. Nothing objectionable was recovered from their vehicle. They demanded immediate suspension of the police officials involved in their illegal detention and subjecting their women to unlawful body search.
The Swat protest was organised by Swat Qaumi Jirga and Swat Olasi Pasoon. Apart from civil society and peace activists, leaders of all the political parties except Pakistan Tehreek-i-Insaf addressed the gathering. Protestors said they had a one-point agenda, i.e., to demand peace in Swat. They said they won't allow another wave of militancy to sweep their valley. They said they demanded peace from the state, and if it failed to do so, they would rise and act for peace in their land. They vowed to not allow terrorists and extremists regroup in Swat.
Protesters said they had witnessed worst terrorism from 2007 to 2009 when the militants challenged the state's writ and caused a lot of bloodshed and fear, taking many lives and destroying businesses and properties, and displacing hundreds of others. Protestors asked people to inform them if they spotted any suspicious activity in their area. They also asked law enforcement agencies to refrain from registering FIRs against peaceful protesters. The protesters also questioned the silence of Chief Minister Mahmood Khan and other officials over the matter and demanded that the government act against terrorists immediately.
Meanwhile, residents of Kurram tribal district organised a peace walk in Sadda town against militancy. People from all sects and tribes participated in the march. Marchers, carrying white flags, passed through different roads and bazaars of the town. Earlier, residents of central Kurram organised a peace walk from Parachamkani to Parachinar. Mir Afzal Khan Turi, Rafeeullah Chamkani and Tufail Shaheen led the walk. Addressing the participants, they said Kurram valley needed peace and stability. They said people of Kurram would no longer tolerate the presence of terrorists in their area. They said six personnel of law enforcement agencies had been martyred or wounded in acts of terrorism during the last two weeks and large number of families had vacated their homes due to lawlessness.
Separately, members of a jirga in Safi tehsil of Mohmand district announced a sit-in outside of Mohmand Rifles gate, against the worsening law and order situation, targeted killing, extortion and enforced disappearances. The peace march will start from Safi and reach district headquarters, Ghalanai, where the participants would stage a sit-in. The jirga has requested all the elders, political and religious leaders, and students to participate in the protest. Safi Grand Aman Jirga leader Malik Zahid Khan Safi told media-persons that the sit-in would be held against extortion, targeted killing, and enforced disappearances of tribesmen. He demanded the government to ensure immediate recovery of the missing persons.
The new challenge for the Pakistani state in KPK has been the return of TTP cadres from Afghanistan, in strength after the killing of Ayman Al-Zawahri and has made their presence felt by targeting scores of security personnel. The TTP is also engaging in extortion from amongst the local populace and this has irked several prominent businessmen in the area. The current political instability in Pakistan and the lack of international funding to the Pakistan Army to fight terrorism has made the military less interested in waging war against the TTP. This is clearly leading to a resurgence of militancy, extortion and terrorism in KPK. The danger is that the longer the TTP continues to operate in KPK, the more likely that it will spread to the rest of Pakistan. This is a threat that the Pakistani establishment should be prepared for in the coming days.