TRANSGENDER: A LIFE UNDER CONSTANT THREAT IN PAKISTAN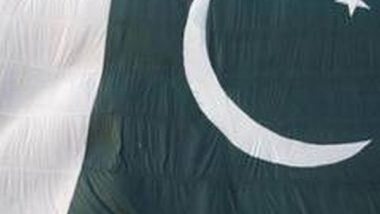 Three transgender persons and their driver were injured when a vehicle they were travelling in was attacked by gunmen in the limits of Pahari Pura police station area in Rawalpindi on September 11. According to the FIR registered with the police, the transgender persons were returning to Peshawar from a musical concert in Charsadda in Khyber Pakhtunkhwa.
Transgender people were counted in Pakistan's census for the first time in the year 2017 and the official record says they are 10,418 in the entire country of more than 200 million people. But advocacy groups say the transgender population is expectedly far greater, with estimates ranging from 300,000 to 2 million. The terms associated with being transgender are derogatory, with very few respectable words existing in almost all languages spoken in Pakistan. All words, sooner or later, 'otherize' transgender individuals and create a sense of them being different from men and women both.
Interestingly, in 2009, the Supreme Court recognized transgender or Khwaja Sira as a third gender, and NADRA was instructed to expedite the process of the issuance of transgender ID cards. Two years later in 2011, the community was granted the right to vote, and the next year, they were granted legal recognition as a third gender. In 2017, transgender people were included as a category in the national census. Further in 2018 Pakistan passed legislation guaranteeing basic rights for transgender citizens and outlawing discrimination. After the Transgender Persons (Protection of Rights) Act was passed in 2018, the process of getting registered as a transgender person became relatively simple in Pakistan. The landmark decision that had granted the long-oppressed transgender of Pakistan recognition as a legal third gender had given them the right to self-determination for their own gender based on the self-perceived identity. For conservative Pakistan, this was huge. It meant all a transgender person had to do to officially become a transwoman or a transman, was to go to their local NADRA office, state that their gender identity that didn't match their assigned sex, and they would be issued a shiny new Computerized National Identity Card (CNIC), that would confirm their gender as neither man, nor woman, but X.
But unfortunately, and as the premonition, discrimination is widespread and "honour" killings, rape, blackmail, abduction, sexual harassment, attacks, chopping off hair are common crimes against trans-community.
Including the first week of September 2022, a hashtag of 'Amend Transgender Act' has been trending on social media, with regard to Transgender Protection Act of 2018. Most of the tweets have quoted Senator Mushtaq Ahmad's speeches on the bill for amendments in the Transgender Protection Act, 2018. In his speech, Mushtaq Ahmad stated negatively, "Transgender is an American term, it has no place in Islam, and the legislation regarding the transgender community is against Quran and Sunnah and it will promote homosexuality." He also suggested that the Islamic Ideological Council (IIC) and the Muftis should be specially invited to take a decision in this regard. On of this, transgender representatives said they would not allow the Act, to change. The Ministry of Human Rights opposed the amendments and said that since the matter is in the court.
However, behind this opposition and visible outrage is the age-old malice of patriarchy, entrenched within conservative society of Pakistan. Resistance to the act is ingrained in the idea of patriarchal authority. The so-called image of masculinity in which the man is strong and controls the subordinate gender is destabilized and challenged in a way by transgender people. This is a cause of a great deal of patriarchal anxiety.
Pakistani society in extremely unaccommodating for people who are considered "lesser human beings" be it women, children, transgender, religious minority, so on and so forth. The social structure is strict and there is no scope for acknowledging or accepting diversity. Women are being repressed with guns and foul language and also discriminated at every stage of life. Children are insecure like rats in a cat's cage. Transgenders are being treated as untouchables and low-level citizens. Especially for the third gender, transphobia and hate crime are clear motives behind the ongoing surge of violence against the community in Pakistan.
Recent years have seen a splurge of shootings of trans people. Few such recent instances are as follows:
On September 1, 2022, a transgender person, identified as Majid, was stabbed to death by unknown suspects near street number 46 in the Shershah area of Karachi, capital city of Sindh.
On July 1, 2022, Amir Masih, a transgender person was murdered by stabbing in the jurisdiction of Race Course police in Rawalpindi.
On March 25, 2022, one transgender person, identified as Sadiq was shot dead and another Salman, was injured when unknown motorcyclists fired on their car in broad daylight near the Museum building located on Mardan-Charsadda road in Mardan in Khyber Pakhtunkhwa.
On March 13, 2022, five trans women were targeted at their home in Mansehra, Khyber Pakhtunkhwa by a man who indiscriminately fired several bullets at them, leaving them all severely injured. One of the victims, named Sumiro, succumbed to her injuries.
According to data collected by the International Commission of Jurists and its partner organizations, HOPE and Sathi Foundation, at least 20 transgender people were killed in Pakistan in 2021. According to Human Rights Watch report, 2021, at least 65 transgender women have been killed in Khyber Pakhtunkhwa province since 2015. Transgender people were also subjected to rape, sexual harassment, abduction, blackmail and other serious crimes day in day out. Also, with respect to the human rights violations and abuses against transgender people, complaints were filed with the police or other relevant authorities is only 34 per cent of the cases as per record.[18]
Sadly, committers of crimes against transgender people are seldom brought to justice. Frequently, victims, their families and the members of the community are harried into negotiating with those responsible due to aggravation, threats, influence of the culprits and deficiency of finances. In the past few years, the country has also seen an increase in the number of transgender individuals who are murdered by their family members due to their alleged participation in weddings. The transgender community faces discrimination and killings repeatedly that restrict their movements as free citizens of the country, these people are bereft of their basic human rights including the right to life, right to education and right to have equal job opportunities as well. Pakistani authorities must take thoughtful steps to examine brutal attacks on trans people as they are also citizens of the country.