Will walk through gates save students in University of Karachi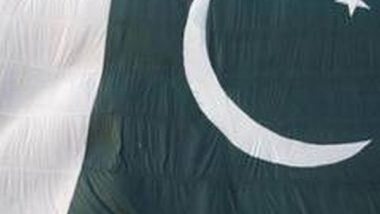 Like other educational institutions, walk-through gates were installed in University of Karachi as a part of security precautionary measures taken in the wake of the Bacha Khan University attack.
However, the decision taken in urgency could not prove to be an advantageous one because the gates were costing a high amount of rent on a daily basis. The decision, which was met with a lot of criticism, nullified claims made by the administration with regard to security management and addressed its poor decision making.
In light of this pressing issue, JDC announced to provide KU with cost-free 20 metal detectors and four walk-through gates for at least six months to ensure security for students, teaching and non-teaching staff and other visitors.
JDC officials met KU Registrar, Professor Dr Moazzam Ali Khan, and delivered four walk-through gates while 20 metal detectors were donated voluntarily. Receiving the equipment on behalf of KU, Dr Moazzam appreciated the efforts of JDC in this regard and said that there should be no compromise on the issue of security.
JDC General Secretary Zafar Abbas said the organisation was providing assistance to improve security arrangements of educational institutions and also offered to provide free rescue training to KU students.
A senior official at the KU Administration Block commented that concerned authorities should have thought of the imminent consequences before hiring walk-through gates on rent basis as it jeopardised the reputation of those associated with KU.
He observed that the government's claims of increasing security at educational institutions level had fallen short as the walk-through gates were removed despite serious security threats.
Man stabbed to death: A man was murdered by a relative in the Madina Colony police limits on Wednesday.
Javed, 35, was stabbed to death by a relative during a clash in Baldia Town No-4, said a police official. Crossing Rashid Minhas Road near the Aladin Amusement Park, 65-year-old Syed Muhammad Sami died after a vehicle ran him over.