Bajwa may get another extension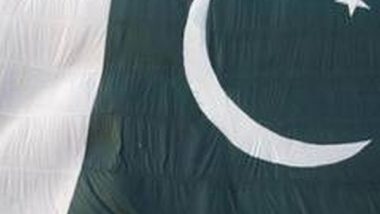 Speculations are adrift in Rawalpindi and Islamabad over a possible extension to General Javed Qamar Bajwa.
Bajwa is set to retire on November 29,2022. If given extension, this will be his second. He was given a three year extension on November 29,2019.
It is said that the Shehbaz Sharif government is likely to give General Bajwa an extension of six months and ten days. These speculations have started after the reported meeting between Bajwa and PMLN supremo Nawaz Sharif in London early this month.. Although Sharif had often criticised Bajwa for removing him and forcing him to leave Pakistan, political expediency has brought about a change in his stance.
This will change the current discussion on possible successors to Bajwa in November. Four of them–Corps Commander Rawalpindi Lt. Gen Sahir Shamshad Mirza.,Lt. Gen. Azhar Abbas, Lt. Gen. Nauman Mahmood Raja, Lt. Gen. Faiz Hameed– would have retired by April next.
The three officers who are likely to remain in the queue would be Corps Commander Gujranwala Muhammad Amir and Corps Commander Multan Lt Gen Chiragh Haider and ISI DG Lt. Gen. Nadeem Ahmed Anjum Sheikh.
It is also reported in the Pakistani media that PPP leader Asif Ali Zardari, an architect of the current coalition government, is in favour of another extension to Bajwa. It also makes political sense considering Bajwa's relationship with his former protege, Imran Khan. A new Chief of Army Staff may not carry any such burden.
Going by Bajwa's sudden pro-West inclination and his tour of the UK and meetings with top US commanders along with a likely visit to the US in the few weeks, he is making an all-out effort to remain in the saddle till he manages to clear his image. He may not be averse to a renewal of his term till a few issues are sorted. These issues are the IMF loan and FATF decision on removing Pakistan from the greylist. A FATF team is likely to visit Pakistan this month for a final decision.
Bajwa is also keen on cleaning up his stable–his recent sudden transfer of Lt. General Faiz Hameed from Peshawar to the backwaters of Bahawalpur is a case in point. Hameed's failure to rein in the militant group, TTP, came in handy to put the Lt. General in place. Hameed, not long ago, nursed the ambition of taking over from Bajwa. By staying on board, even for a short term, Bajwa could settle scores with commanders who literally forced his hand at the peak of his falling out with Imran Khan. Bajwa was forced to work hard, with little support from his commanders, to put down the flame of dissension which could have quickly turned into a mutiny.