Will protest if water supply is not stored within a week: Mansehra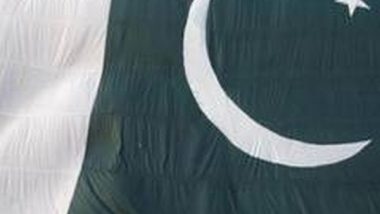 MANSEHRA: Mansehra city has been struggling for water since a long time now. People have warned to stage protest if the smooth water supply is not installed within a week.
Barkat Ali Khan complained about water shortages and told reporters here that the crisis had been growing amid sweltering weather to the misery of the local population.
Leading a group of residents, he said the water table had dropped significantly, while many wells and hand pumps had dried up.
The resident flayed the tehsil municipal administration over failure to ensure smooth water supply to the city and its outskirts despite spending huge sums of money on a shallow groundwater scheme.
Flay TMA's failure to supply water from a scheme
The resident said work on the water scheme had been completed but even then, the area smooth water supply to the area hadn't been ensured.
Another resident, Khawaja Nazakat, said Prime Minister Shehbaz Sharif recently visited Mansehra and announced Rs1 billion funds for the resolution of water shortages on an emergency basis, but that announcement awaited action.
Resident Hafiz Abdul Qadeer said the sinking of a hand pump for water cost around Rs200,000 but the option was unaffordable for most of the inflation-hit people.
He warned that if the TMA didn't begin water supply from the shallow well installed on the Bothkhata stream within a week, the people would take to the streets.
MOTORWAY PROJECT: Former MPA of the Pakistan Muslim League-Nawaz Sardar Zahoor has said the Rs48 billion worth of Mansehra-Muzaffarabad Motorway project promised prosperity to both Khyber Pakhtunkhwa and Azad Jammu and Kashmir through infrastructure development and job creation.
He told reporters here on Monday that the PML-N would sweep elections in the province, especially Hazara division, whenever they're held because it was the most popular party.
Mr Zahoor appreciated Prime Minister Shehbaz Sharif for announcing mega development projects for Mansehra during a recent visit.
SUICIDE: A young man committed suicide in Khairabad area here on Monday.
Sabir Zen told police that his brother, Mohammad Dilawar, ended his life by firing. The police began investigation into the death.