PAKISTAN IN CATCH-22 SITUATION ON IMF, CPEC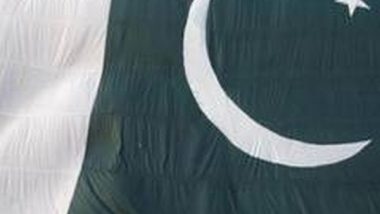 Fund-starved Pakistan is in a Catch-22 crisis over stringent pre-conditions the
International Monetary Fund (IMF) is imposing over domestic taxation and
debt-payments for money-guzzling power plants coming up under the ChinaPakistan Economic Corridor (CPEC).
The twin tightening of screws by the IMF threatens to further delay release of
the USD three billion bailout from the six billion cleared earlier, compounding
both economic and political instability.
Fighting a marauding Imran Khan who was voted out in April and wants a snap
poll, the beleaguered government of Prime Minister Shehbaz Sharif has been
left with few options other than China since Turkey is facing its own financial
woes and friends in the Gulf have not responded so far to his pleas for
immediate relief.
His Finance Minister Miftah Ismail who introduced a surplus budget for 2022-
23 to meet the IMF diktats, on June 12 admitted that the IMF was "not happy"
with his budget, mainly because he did not implement Personal Income Tax
(PIT) measures suggested by it.
This tax is yet another issue as few among the rich pay income tax in an
economy they have piloted to their advantage, leaving the tax burden on the
poor. It has compelled successive governments to borrow from outside. The
IMF loan being sought is Pakistan's 22nd in the last six decades.
Ismail also avoided the negative optics of having to formally announce that he
plans to reinstate both the petroleum levy and the Gas Infrastructure
Development Cess, which will result in another hit to citizens in the form of a
third hike in fuel and gas prices.
"Ismail may have stayed mum, but citizens can expect more pain from their
gas, electricity and fuel bills starting next month," Dawn newspaper said in its
editorial (June 11, 2022).
As for the CPEC's power projects, the IMF is seeking the proverbial "pound of
flesh" from Pakistan, demanding that it will not allow it to use loan money for
Pakistan to clear its over PKR 300 billion dues to China. This is both, analysts
say, harsh economics, and also part of the global tussle with China of which
Pakistan is among the many consequential sufferers.
IMF's suspicion has been grounded in China's refusal to renegotiate the power
projects under the CPEC for which Pakistan has also defaulted in payments.
This came after Sharif approved the immediate release of PKR 50 billion to
Chinese IPPs as the first installment for the total outstanding dues of PKR 340
billion to ensure fuel supplies.
Eleven Chinese power companies have invested $10.2 billion to generate
5,320 megawatts, but nearly 2,000MW of power plants were shut last month
due to shortage of coal. The Chinese representatives complained in the
meeting that the work remained almost halted on CPEC projects. The PM then
issued various orders on the spot for resolving the issues saying that Pakistan
was looking towards China for support in every walk of life in a bid to ensure
sustainable development, The News reported.
Any talk with China on renegotiating the power projects is a non- starter
because CPEC agreements as part of BRI fall under the judicial system of
China with special courts and exclude the other side.
Like being asked to impose domestic taxes and decide fuel prices, the IMF
demanding to know details of Pakistan's dealings with China under the CPEC
acquire 'nationalist' tones in Pakistan. The three-way noose is being resented.
The Sharif Government's woes are basically the same as those of the Imran
Khan Government. But that has not prevented Khan's erstwhile planning
minister and confidante, Asad Umar, to engage in triumphalism, not based on
facts.
"During PTI govt there was no compromise made in our commitments under
CPEC. Now news reports are that IMF is demanding changes in CPEC
contracts. Under no circumstances should we allow any external interference
in CPEC. These decisions should be based solely in Pak national interest,"
Umar said.
In the IMF-CPEC vortex, Sharif, or even Khan, have little choice as significantly,
the all-powerful army is keeping silent, to let the politicians clear the mess,
while ensuring a ten percent rise in defence outlay.
"Given that the government seems to have more or less acceded to all of the
IMF's major demands, it is hoped that the lending agency will now be more
forthcoming about the release of the much-needed funds," Dawn editorial said.