Yasin Malik's conviction revealed the real face of Pakistan: Ajmer Dargah's Spiritual head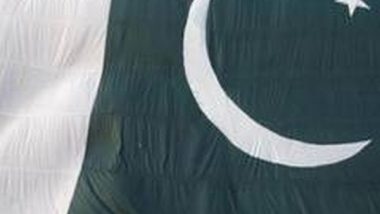 New Delhi: Ajmer Dargah's spiritual head lashed out on Pakistan and said the real face of the country is revealed with the Kashmiri separatist leader Yasin Malik's conviction.
The spiritual head tweeted, "The real face of Pakistan is being exposed in front of the world, how Pakistan does terrorist funding in India through people like Yasin Malik,by provoking terrorism in India & carrying out terrorist incidents in Kashmir and snatching books from the hand of the innocent kashmiris."
A Delhi court on Wednesday sentenced Kashmiri separatist leader Yasin Malik to life imprisonment.
The court also slapped a fine of Rs 10 lakh on him.
The Jammu and Kashmir Liberation Front (JKLF) chief, who is known to have killed four IAF personnel in a terror attack in January 1990, was convicted on May 19 after he pleaded guilty to all the charges in connection to a 2017 case related to terrorism and secessionist activities.
Earlier during the proceedings on Wednesday, the NIA sought death penalty for Malik.