Chinese nationals face attacks, threats in Pakistan, Sri Lanka, caught Beijing's debt trap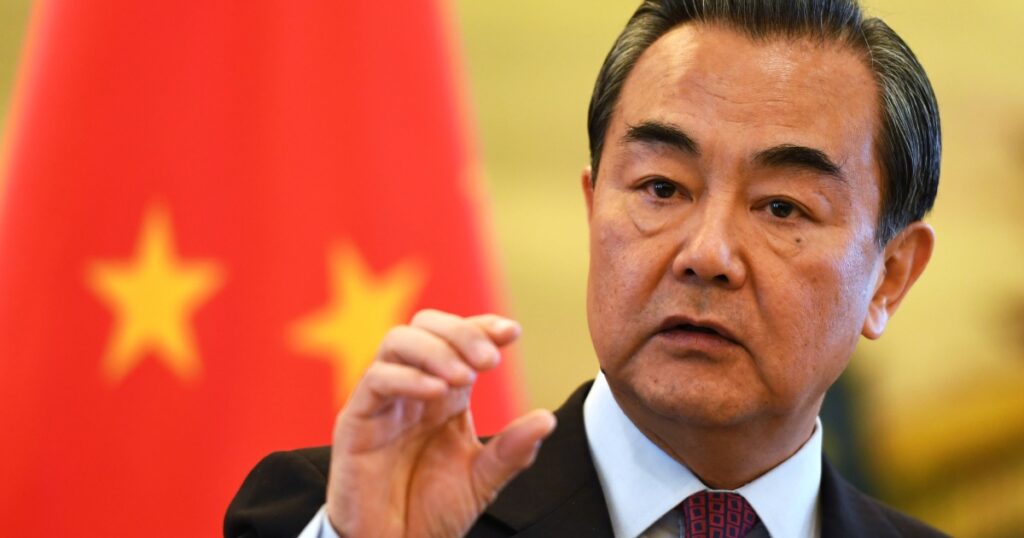 China is now trapped in the web it has spun around countries to catch them in a debt
trap through its inherently exploitative Belt and Road Initiative. In Pakistan and Sri
Lanka, people have started hitting back against Chinese nationals.
Three Chinese nationals were killed in Pakistan in April 2022 in an attack by a woman
suicide bomber. In Sri Lanka, after the resignation of Mahendra Rajapaksa, the proChina Prime Minister, Beijing has asked Chinese citizens working in the island nation
to be on the alert and guard against attacks.
On April 26. 2022, a burqa – clad woman suicide bomber of Baloch Liberation Army
triggered an explosion in a shuttle passenger bus of the Confucius Institute of the
University of Karachi, leaving three Chinese teachers dead and one injured.
The Baloch Liberation Army has been vocal against the building of the China Pakistan
Economic Corridor. Leaving no one in doubt about the intention behind the attack, BLA
has warned of more attacks if China does not vacate the Balochistan province. In a
video, a BLA spokesman, wearing a mask and wielding an assault rifle, has said that
BLA would "guarantee" that the CPEC will face miserably on Baloch land. He has also
warned that the Baloch Liberation Army has formed a special unit particularly to attack
Chinese officials and installations in Balochistan.
A worried Chinese Foreign Ministry spokesman Wang Wenbin has asked the Pakistani
government "to take stronger measures to keep Chinese citizens and institutions safe
and to make sure such incidents won't happen again." The Karachi attack was the
second major incident targeting Chinese nationals working in various projects in
Pakistan in a span of about a year. In 2021, nine Chinese engineers were killed in a
bomb attack on a bus at Dasu hydropower project in Pakistan. Islamabad had to pay
$11.6 billion as compensation for the incident.
The CPEC, which ends at Gwadar Port in Balochistan, has burdened Pakistan with
mountains of debt, allowing China to use 'debt trap diplomacy' to gain access to
strategic assets in Pakistan. According to a United State Institute of Peace study, the
total external debt of Pakistan was $44 billion in 2013, the year the CPEC deal was
signed between China and Pakistan. Of this, only about nine percent, or $4 billion,
was owed to China. By April 2021, the external debt of Pakistan had ballooned to over
$90 billion, with over 27 percent of it, or more than $25 billion, owed to China.
In April 2022, Beijing agreed to roll over a repayment burden of $ 4.2 billion which was
maturing, but has not agreed to waive any part of the debt or reduce the interest rate.
Rolling over debt carrying high interest rates would only increase the future debt
burden.
According to recent studies, China is snaring Pakistan in debt trap with high interest
rates, stiff repayment terms and lack of transparency. A typical loan from Chinese
institutions entails an interest rate of 4.2 percent and repayment period of less than 10
years. For the Karot hydropower project in which China Three Gorge South Asia
Investment owns 93 percent stake, the interest rate is as high as 5.11 percent. As
against this, a loan from an international donor consortium like Development
Assistance Committee of Organization for Economic Cooperation and Development
through which countries like Germany, France and Japan lend carries an interest rate
of 1.1 percent and a repayment period of 28 years.
The Confucius Institutes, teachers of one such institute in Karachi being the target of
a bomb attack, are directly funded by the Ministry of Education of the People's
Republic of China. These are being set up in different countries to spread Chinese
language and culture. They have come under criticism all around the world, including
the USA and the U. K., of spreading Chinese propaganda. Ranking members of the
Politburo Standing Committee of the Communist Party of China have been quoted as
saying that Confucius Institutes are part of Chinese overseas propaganda to project
Beijing's soft power. Intelligence agencies in India have raised security concerns
against these institutes. There are questions about the syllabus these institutes follow.
Towards the end of 2021, there were massive protests in Gwadar against the CPEC,
a movement called 'Gwadar Ko Haq Do' (Give Gwadar its rights), demanding removal
of unnecessary check-posts and in protest against giving Chinese fishing trawlers the
right to fish in the area to the detriment of the interest of local small fishermen.
In other areas where CPEC projects like roads, railway and oil pipeline links are
coming up, there have been protests against forcible occupation of land and
displacement of people. Areas have been cut off from one another by massive
highways while service roads have not been built.
While the CPEC has not provided employment opportunities to local people as
promised, the projects have filled the pockets of a section of corrupt military officials
who occupy key positions. Benefits have accrued to Chinese firms and workers. There
is an increasing feeling that BRI projects are turning Pakistan into a colony of China.
There were protests in April 2022 in the province of Sindh in protest against CPEC
and the construction of Chinese naval bases in the islands of Sindh.
Now on the top of it the growth of Confucius Institutes is being viewed as an attempt
to impose Chinese language and culture on Pakistan; a kind of cultural hegemony.
The Baloch Liberation Army has said in a statement that the Confucius Institute is a
"symbol of Chinese economic, cultural and political expansionism." With CPEC,
people have to learn the Chinese language to get jobs and better work.
China's all-weather friend Pakistan has been lucky that Beijing has agreed to roll over
the debt, allowing Islamabad to postpone the day of reckoning; but Sri Lanka has not
been as lucky. Faced with an unprecedented foreign exchange crisis, as Sri Lanka
battles with an economic meltdown, Colombo's request to Beijing to restructure
Lanka's debt to China have gone in vain. China's Belt and Road Initiative has snared
Sri Lanka in a debt trap. At the end of February 2022, Colombo was left with a forex
reserve of only $2.32 billion, while it was faced with a debt repayment burden of $4
billion in 2021-22. The bulk of the debt was owed to China, nearly $8 billion, with $2
billion payable to Beijing in 2021-22.
After repeated requests from Colombo for debt restructuring, a stoic Beijing in April
2022 said it would provide emergency humanitarian assistance to Sri Lanka, but
remained silent on the plea for rescheduling of debt. It is another thing that the details
of these humanitarian aids are still missing.
President of Sri Lanka Gotabaya Rajapksa in December 2021 requested Foreign
Minister of China Wang Yi who was on a visit to Colombo to restructure Colombo's
debt repayment to bail out his government. Beijing has also remained silent on the
announcement in March 2022 of Chinese ambassador to Colombo Qu Zhenhong that
China is considering a $2.5 billion credit facility to Sri Lanka.
Ganeshan Wignaraja, a senior fellow at the National University of Singapore, in an
interview with South China Morning Post, has explained why Colombo's request for
debt restructuring has put Beijing in an embarrassing situation. Like all pot-bellied
money-lenders, China does not want to lose any money; even for a humanitarian
cause. If China gives Sri Lanka a special bail-out, other countries which Beijing has
roped in its Belt and Road Initiative and which are also in similar difficulties will ask for
the same type of assistance.
According to a study by AidData, a data research lab based in the U. S., Chinese loans
account for 65 percent of bilateral debt, worth hundreds of billions of dollars, across
Africa, East Europe, Latin America and Asia. China is concerned that, besides Sri
Lanka, other BRI signatories in south Asia, Pakistan and Nepal, are also faced with a
massive foreign exchange crisis and are looking for bailout from international
agencies.
With the foreign exchange crunch landing the island nation of Sri Lanka in an
unprecedented shortage of food and fuel, leading to riots and flight of people to Tamil
Nadu in India, in April 2022 Colombo sought help from the International Monetary Fund
under Rapid Financing Instrument of the IMF immediately to bail Sri Lanka out from
the economic crisis. On April 12, Sri Lanka also announced a pre-emptive default of
all its foreign debt totalling $51 billion as a last resort.
Behaving like a mercenary, China has criticized the decision of Sri Lanka to approach
the Washington – based IMF at the hour of crisis, threatening that in the long run
Chinese enterprises would be more cautious when considering investment in projects
and their expansion. The future of Chinese investments would depend on the political
factor of the attitude of Colombo towards Chinese enterprises. With the U S. and India
having formed a "joint posture" against China in South Asia, co-operation between
China and other south Asian countries, including Sri Lanka, may be difficult in future.
With the fall of the pro – China Mahendra Rajapaksha government in Sri Lanka in the
wake of large-scale violence, Beijing is now on a sticky wicket in the island nation. On
May 10, Beijing issued an advisory to Chinese nationals in Sri Lanka saying it was
closely monitoring the violent turn of events in the island where it had substantial
investments and asked Chinese nationals working in Sri Lanka to be alert and on
guard against risks. China's gaining access to the Hambantota Port on a 99-year lease
has not gone down well with the patriotic Lankans.