UN rights chief to make landmark trip to China's Xinjiang region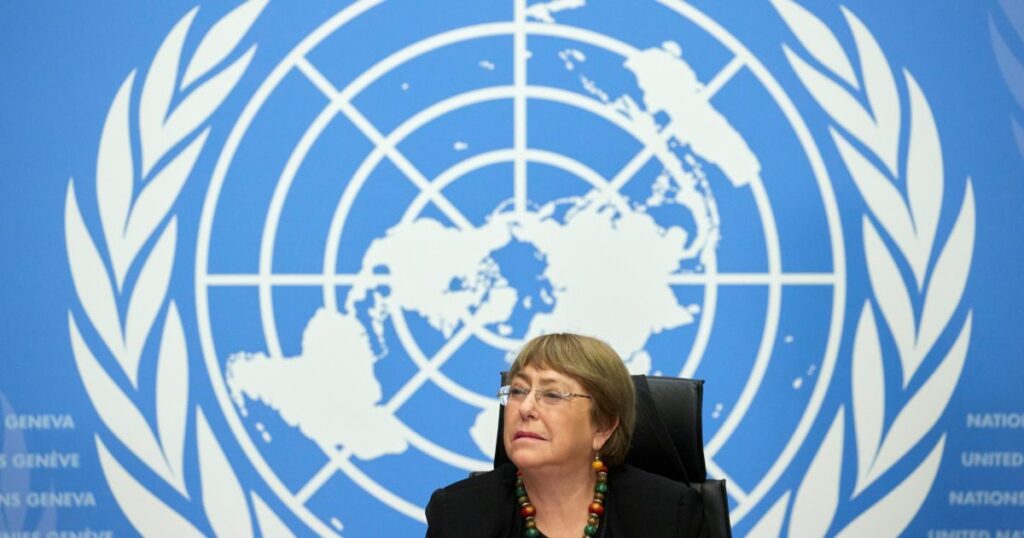 The UN human rights chief will travel to China on Monday for a long-awaited visit to the northwestern region of Xinjiang where Beijing has been accused of abuses against the mostly Muslim Uighur minority.
High Commissioner for Human Rights Michelle Bachelet's six-day mission follows years of requests for "meaningful and unfettered" access to the area, where the UN said in 2018 millions of Uighurs had been held in "counter-extremism centres" and "re-education camps".
The visit, confirmed by Bachelet's office on Friday, marks the first trip to China by a UN human rights chief since Louise Arbour travelled to the country in 2005.
"During her visit, the High Commissioner is due to meet with a number of high-level officials at the national and local levels," Bachelet's office said in a statement, adding that she would "also meet with civil society organisations, business representatives, academics, and deliver a lecture to students at Guangzhou University."
Bachelet, who has been demanding access to all regions of China since she took office in 2018, has repeatedly voiced concern about allegations of widespread abuses in Xinjiang. But she has also been criticised for not taking a tough enough stance with China, and her own investigation into the situation there has still to be published.
Rights groups said the terms of the UN commissioner's visit have not been disclosed, and they have voiced concern that Chinese authorities, who have always insisted they were only interested in a "friendly visit", could manipulate the trip.
The US said on Friday it was "deeply concerned" about the visit based on an understanding of restrictions the UN chief will be subjected to in China, and called on Bachelet to release her report on Xinjiang, where the US has said Beijing is committing genocide against the Uighurs.
In an open letter signed by more than 40 legislators from 18 countries, the Inter-Parliamentary Alliance on China, accused Beijing of organising a "Potemkin-style tour" that risked undermining the credibility of Bachelet's office. The restrictive measures China has imposed to tackle dozens of outbreaks of COVID-19 could also be used to limit Bachelet's movements and meetings, they warned.
Rights groups also expressed scepticism.
"It defies credibility that the Chinese government will allow the high commissioner to see anything they don't want her to see, or allow human rights defenders, victims and their families to speak to her safely, unsupervised and without fear of reprisal," Sophie Richardson, Human Rights Watch's China director said in a statement.
'Re-education camps'
Beijing has waged a years-long crackdown in the region in the name of stamping out so-called terrorism and developing what is one of the country's poorest regions.
Human rights campaigners accuse China's ruling Communist Party of widespread abuses in Xinjiang in the name of security, including confining people to internment camps, forcibly separating families and carrying out forced sterilisations.
Beijing has not denied the existence of mass internment saying the facilities are "vocational skills training centres" that are necessary to "counter" extremism and improve livelihoods.
Chinese officials said in late 2019 that most "trainees" had "graduated" from the centres, but a study by the Australian Strategic Policy Institute (ASPI) published the following year found the detention network was bigger than had initially been thought and expanding. Using satellite imagery, witness accounts, media reports and official construction tender documents, ASPI said it had identified more than 380 "suspected detention facilities" in the region.
An advance UN team travelled to China several weeks ago to prepare for Bachelet's visit.
Bachelet, who will not need to quarantine, is not travelling to Beijing due to COVID restrictions but will go to Kashgar and Urumqi in Xinjiang.