Polarised society of Pakistan is now politically intolerance as well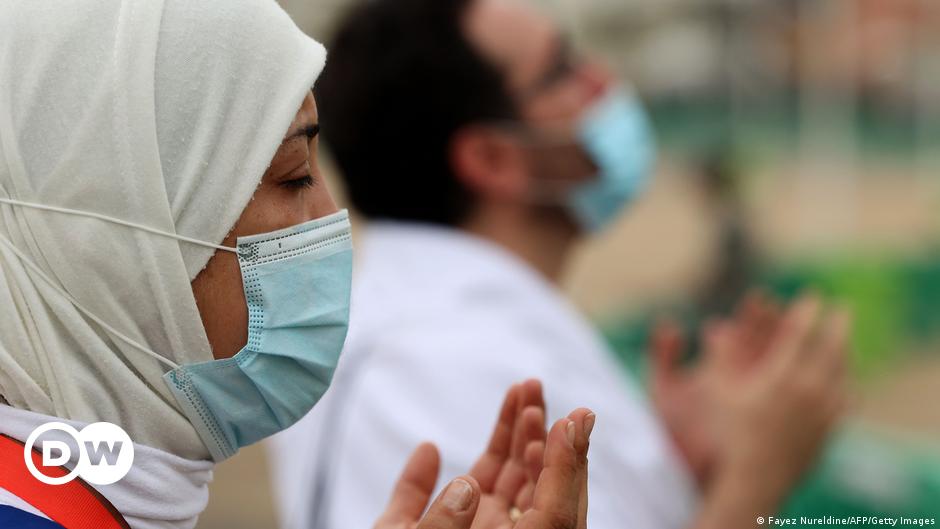 ISLAMABAD: Religious intolerance has been increasing in the population of Pakistan. The political intolerance is speeding the segment in the public.
Members of the public appear to have developed a blind faith in their leaders, making them into some cult figures, which has polarised society to extreme levels.
Experts fear the situation may continue to deteriorate over time owing to the increased use of social media, which bombards users with real-time information and people tend to only consume what resonates with their beliefs. They also suggest political leaders avoid peddling negative narratives to their followers as people tend to be more attracted towards such sentiments.
Maqbool Ahmed, father of a seven-year-old girl, while talking to Dawn said his daughter, Fatima Maqbool, told him that in her class the followers of Pakistan Tehreek-i-Insaf (PTI) and Pakistan Muslim League-Nawaz (PML-N) have started sitting separately.
"It was shocking for me that seven-year-old children have also been developing friendships based on political affiliations. I tried to convince my daughter that she should treat all her class-fellows equally and not discriminate against students on a political basis, but all in vain," he said.
In recent times, a large number of people have started taking active part in political debates. Such discussions have often become heated and led to physical brawls over one's political affiliation, as was evident from a recent scuffle at an Islamabad hotel of MNA Noor Alam Khan and Senator Mustafa Nawaz Khokhar with a citizen, who abused the lawmakers over switching of party affiliation.
Then in Haripur, a man killed his friend over a political debate. These are just some of the many examples of rising political intolerance in society.
Talking to Dawn, psychologist Farah Zulqarnain acknowledged the rise of intolerance in society and blamed it on social media that was bombarding people with all kinds of information, which was being consumed based on personal beliefs without verification.
"I would blame social media for it as people have been receiving a plethora of information without understanding what is correct and what is wrong. Resultantly, people accept information that they consider correct and that matches their affiliations and beliefs," she added.
Referring to the incident with MNA Khan, she said when people establish ideals they start following them with a blind faith without considering the consequences.
"Idealising personalities pushes people towards 'mental retardation' and they stop using their minds. I fear this state of affairs will worsen in the coming days and lead to violence. I suggest leaders stop giving double messages to their followers as people get more attracted towards negative statements."
She suggested launching rehabilitation programmes on social media as well as at the government level to prevent more clashes.
A senior psychiatrist at the Pakistan Institute of Medical Sciences, who wished not to be named, blames the rise in intolerance on the conventional media as well as the Covid-19 pandemic that hampered social lives and affected people's financial state.
"Political uncertainty has further disturbed people mentally, and the electronic media has played a very negative role. Masses have been politicised, which has triggered intolerance in them," he added.
Senior PPP leader Farhatullah Babar, who is also a human rights activist, however holds former prime minister Imran Khan responsible for the intolerance, saying the biggest disservice the PTI chairman did to the state and society was promoting a herd instinct, cultic culture and intolerance in an already deeply polarised society.
"Worse still, Imran's cultic culture is based on totally false narratives — ranging from bringing back the country's looted money to the foreign conspiracy against [his government]. Our society is divided, both vertically and horizontally, and there are divisions among families, public servants, teachers and even school and college students cutting across other divisions in society. Cult followers refuse to see the other side; they are impervious to the patent falsehood of their leaders' narratives and cock and bull stories. As a result, intolerance towards views other than those of their leader has increased enormously. There is nothing more dangerous than cultism and intolerance, which Imran is promoting," he asserted.
Mr Babar believes that in building himself into a cultic figure, Mr Khan "delegitimised" the Constitution, constitutionalism and democratic political structures and all norms of decency. "His penchant for absolute power has been his undoing. Having been thrown out of power by constitutional means, he is hell bent on throwing out the Constitution itself and with it the state and society too," Mr Babar added.
However, a leader from Imran Khan's PTI, Ali Awan, propagates his party's narrative that injustice is the only reason for intolerance in society.
"Unfortunately, people have lost hope in the system due to which they have been trying to take things into their own hands. People feel frustrated when they see a party that was embroiled in corruption a few months ago has suddenly become honest and clean," he said.
When asked about a solution, Mr Awan says the right to choose a leader and ruler should be vested in the people instead of someone else.
Religious scholar Mufti Shafiur Rehman was of the view that intolerance in society was not a new phenomenon and has been there for long, but was now being highlighted because of social media.
"Intolerance has been continuously increasing in society. Politicians should make statements carefully. Religious scholars should teach people that they should respect difference of opinion," he maintained.