HAFIZ SAEED: PAKISTAN'S SEASONAL CHARADE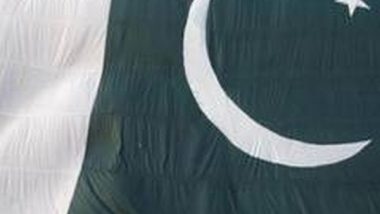 Amidst a raging political crisis that overwhelmed everything else in Pakistan, an anti-terrorism court on April 8, 2022 sentenced Lashkar-e-Toyaba (LeT) founder and the chief of the Jamat-ud-Dawa (JuD), Hafiz Saeed, to 32 years in prison in two new terror financing cases that were registered by the Counter Terrorism Department (CTD).
The CTD had registered the FIRs in 2019 under various sections of the Anti-Terrorism Act (ATA). The judge also imposed a fine of PKR 340,000 on Saeed. This should come as no surprise to the diplomats and security community across the world. They are by now familiar with Pakistan's 'preparations' to meet stringent anti-terror measures that it is being asked to fulfil since 2018 to escape action by the Financial Action Task Force (FATF) the global anti-terror watchdog.
It is a seasonal charade to avoid, or postpone, economic sanctions should the FATF, not satisfied with the measures taken against terror funding and money-laundering.
The next FATF meeting is a few weeks away. What needs watching closely is whether the new government that is expected to take office this week will continue with this effort, with greater sincerity and diligence, or less, than the government that was voted out in the wee hours of April 10-11.
For one, the state machinery concerned with combating terror may need to adjust with any changed policy under the new dispensation. And two, whether necessary laws could be enacted on time since the National Assembly could be dissolved, till the new one is constituted in July or August this year.
Should that happened, Pakistan will have a ready excuse for being unable to deliver. FATF, the Paris-based global body, and the world community at large, would need to wait. Given its record, it is expected to allow extension, but with a clear warning that it would not be an indefinite postponement, and the task would need to be completed by the autumn this year. FATF knows Pakistan's record of foot-dragging on measures to fight terror at home and its 'export' to neighbourhood.
Saeed's links to the world of terror are well-documented and established – enough for the United States to announce million dollar bounty on him. Active for long years as a fiery preacher, Saeed became globally famous as the mastermind of the Mumbai terror attacks that killed 172 people in the Indian metropolis in 2008. Youths trained, funded and motivated by him and his team had spread mayhem and all except one were killed. The lone survivor, Ajmal Kasab, was tried by an Indian court, convicted and hanged. Other attacks that the LeT has been involved in include the 2001 shootout at Parliament House in New Delhi and, most recently, the 2016 attack on the military headquarters in Uri.
For, Saeed remains a prime mover of terrorism, someone the Pakistani state has used at will, while curbing his public tirade when free. In the last three decades, but especially since the 2008 Mumbai mayhem, he has been in and out of jail multiple times.
In February 2020, he was convicted by a Pakistan court in two terror financing cases and was sentenced to five years in prison. Saeed and other leaders of his outfits were booked in July 2019 under the charges.
Saeed's charity have for long concealed his terror trail. However, with pressure built up by the international community, Pakistan has been compelled to investigate matters related to the operations and functioning of the LeT and its charitable wing JuD and other branches in order to convince the Paris-based anti-terror watchdog, the Financial Action Task Force (FATF), that it is taking substantial steps to keep a check on terror financing.
The Dawn newspaper 'hoped' the establishment had "learned its lesson and will never again encourage jihadi actors — though its tolerance of Tehreek-i-Labbaik has not inspired confidence.  Simply banning groups on paper is not enough; the militant infrastructure must be dismantled so that society can be deradicalised, and Pakistan does not have to face embarrassing accusations at the global level," the newspaper said.