Women empowerment: Pakistan still in dark ages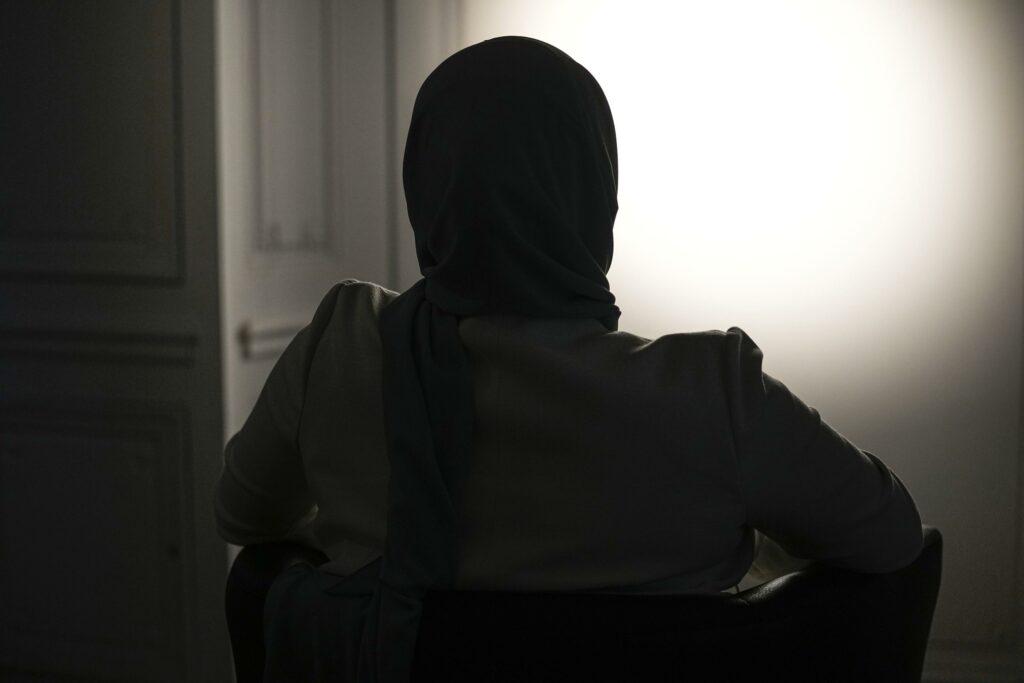 Despite myriad claims of empowerment, the condition of women in Pakistan remains
abysmal. The Pakistani society, hierarchical and patriarchal in nature, places women far
below men. The country ranks almost at the bottom of the Gender Gap Index. Not
surprisingly, Pakistan has a very low rate of female labour force participation (0nly 25%
as compared to men at 82%). In addition, far fewer women (26.7%) have secondaryschool education than men (47.3%), as per a report. Naturally, Pakistani women are
missing from leadership roles in most arenas and the notion of female empowerment in
the country seems to exist only on paper.
Issues such as wage gap etc are a far cry in a country where the major issue facing
women is still the threat of physical violence. In 2021, nearly 34,000 Pakistani women
lodged complaints regarding different types of offences. The highest number of
complaints (up to 71%) were received from the Punjab province. It was followed by the
Sindh region and Khyber Pakhtunkhwa. In the last five years, nearly 41,000 women have
been reported missing in the Punjab province alone. What's worse, the probability of
these cases going in favour of women is quite low.
For instance, on February 14, the Lahore High Court acquitted the prime suspect in the
honour killing of a model, Qandeel Baloch. Qandeel was strangulated by her own brother,
Muhammad Waseem, in 2016. Waseem confessed to the murder, claiming that videos
and photographs posted by Qandeel on social media were embarrassing to the family.
The same year, a landmark legislation was passed. The 2016 Criminal Law (Amendment)
(Offences in the name or pretext of Honour) Act mandated life imprisonment for those
who kill women in the name of "honour", even if the murderer has been pardoned by
the victim's parents. Clerics went up in arms against the amendment, calling it "antiIslamic" but the public welcomed it.
However, the Qandeel case verdict declared last month proves that the new law had little
effect on the ground. Waseem's lawyers used "Qisas" and "Diyat" law, which allows
victims' families to voluntarily pardon or accept financial compensation from the
accused. Shocked activists and public figures condemned the verdict as a significant step
backwards. Many other cases have had similar worrying outcomes and violence against
women and girls is continuing unabated. The horrific practice of honour killing is very
prevalent in Pakistan, wherein the perpetrators are victims' own family members.
Sometimes, the families may even hire strangers to murder the women in their families
for "crimes" such as having sexual relationships, having a boyfriend, marrying without
family consent, failing to prove virginity on wedding night, being a rape victim, leaving an
abusive husband, using a mobile phone, and posting on social media.
As per the Human Rights Commission of Pakistan, between 2004 and 2016, as many as
15,222 honour killings took place. It means officially 22 women were killed every week by
their own family members. In 2021, as many as 128 women were murdered in Sindh
alone. In Punjab, just between July and December 2021, 90 women were killed, 2,439
were raped and 9,529 were kidnapped. The pathetic situation of women in Pakistan has
not gone unnoticed by the global community.
Case in point, the Human Rights Watch's (HRW) annual World Report 2022. The report
documents allegations of extensive rights abuses against women and children in
Pakistan. The Global Women, Peace and Security index, released by Georgetown
University, ranks the country at 167 out of a total of 170 countries. The report states,
"Violence against women and girls, including rape, murder, acid attacks, domestic
violence, and forced marriage, is endemic throughout Pakistan. Human rights defenders
estimate that roughly 1,000 women are killed in so-called honour killings every year."
Even the Pakistan Demographic and Health Survey data of 2017-18 admits that 28% of
Pakistani women aged 15 to 49 years have experienced violence by their life partners
and that this number is a gross under-estimation as most domestic violence victims do
not come forth and report these crimes. The condition of Pakistani women also
showcases the failure of the country's leadership to safeguard their interests and rights.
Prime Minister Imran Khan routinely blames the victims themselves, criticizing them for
adopting "immoral mannerisms" of the west. In a 2021 interview, he reportedly said, "Men
are not robots, ladies wearing small clothes impact them."
Routinely objectified and monitored, Pakistani women have been literally forced under
the veil. So much so that the country's federal minister for religious and minority affairs
has now asked for a ban on women's marches in the country, asking them to instead
observe the "Hijab Day" on March 8. In a letter to the Prime Minister, Noorul Haq Qadri
has said, "The banners, placards, and slogans of the Aurat March challenge the Islamic
social system and therefore women should not be permitted to hold the Aurat March on
Women's Day. Women's Day marches make fun of Islamic principles, social values,
modesty, and chastity." Earlier in 2020, the Islamabad and Lahore high courts had
warned women march organizers about using slogans such as, "My body, my choice." In
Islamabad, hardliners even launched an attack on the marchers and injured many people.
Then in 2021, clerics filed blasphemy cases against women marchers.
To bring about any real change on the ground, Pakistan doesn't only need stricter laws
but better support structures for survivors and a strong political will. Human rights activists
in the country assert that the Pakistani society needs to change from within and alter the
social structures and narratives that enable such heinous crimes. Meanwhile, any deeper
change in Pakistani society's treatment of women may be a distant dream.