PAKISTAN'S SHIA MUSLIMS FEAR FOR THEIR LIVES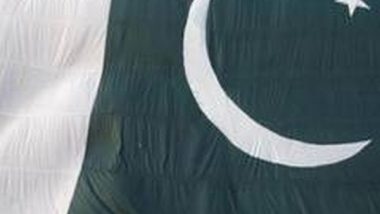 With terror attack by a suicide bomber on a Shia mosque in Peshawar, just when the main Friday prayer was to begin on March 4, Pakistan's the largest Muslim minority, has come under fresh attack in which 62 have been killed, including seven children below 10, and 194 injured.
The attack was blamed on Islamic State (IS), said to be operating from Afghanistan in the neighbourhood, while ministers of the Imran Khan Government attributed the incident, triggered by a single bomber and one more, to "larger conspiracy" and such other vague references.
There was no reference to the largest of the Sunni extremist groups, Tehreek-e-Taliban Pakistan (TTP), also allegedly operating from Afghanistan. Security analysts pointed towards Pakistani reports that the Khan Government that has banned it but also engaged in peace talks, with Pushtun tribal leaders mediating.
Itself known to be espousing the cause of Sunni extremism, the IS operates through its affiliates of which the TTP is said to be one, besides a number of other outfits, officially banned, bug active on the ground.
The Khan Government appeared to be in damage control mode to escape criticism at home and abroad. Save reference to mosque being one of the Shia, the community has not been referred to in official announcements or in the media. Nor is the precise number of Shias mentioned among the dead and the injured, ostensibly so as not to encourage sectarian violence, or the public discourse.
On the other hand, Interior Minister Sheikh Rashid Ahmed who announced that the police was working on the involvement of three suspects, quickly congratulated the force for its 'splendid' job.
Another reason for the damage-control was the presence of Australian cricket team that began its first match in Rawalpindi, barely 187 km drive from Peshawar.
After a major incident of anti-Shia violence in 2020, The Guardian, London, (October 21, 2020) reported from Islamabad: "The Khan government, meanwhile, has been accused of turning a blind eye to rising sectarianism from hardline Sunni groups, which reportedly enjoy patronage from state and military officials, and also using their support for political gain at a time when the government is weak and the economy is collapsing.
In the absence of an official head count for long years, the number of Shias is estimated around 16 million, or 9.5 percent to 15 percent of the 200 million population. They are spread across the country.
Old records testify that Shia Muslim civilians were victims of unprovoked hate since the beginning of Pakistan. After the "Islamisation" in the 1980s, Pakistan has been seeing a surge in violence against Shia Muslims in the country in recent decades.
According to one estimate, over 1,900 Shias were killed in bomb blasts or targeted gun attacks from 2012 to May 2015 alone.
The violence has claimed lives of thousands of men, women and children. Shias are mostly excluded from positions of power. Doctors, businessmen and other professionals have been targeted in Karachi by Sunni militants on a regular basis. Hazara people in Quetta, have lost nearly 8000 community members.
Most have been targeted by terrorist attacks by Lashkar-e-Jhangvi and Sipah-e-Sahaba Pakistan which are a Sunni militant organizations affiliated with Al-Qaeda and Taliban. In the northern areas of Pakistan, such as Parachinar and Gilgit-Baltistan, Sunni militants have continuously been attacking and killing Shia Muslim civilians.
Shia Muslims also fear their religious freedom is being legislated away. In July 2020, Tahaffuz-e-Bunyad-e-Islam [protection of foundation of Islam bill] was passed by the Punjab assembly, which supported only the Sunni interpretation of Islam, provoking a huge backlash from the Shia community.
Commenting on the government's efforts to pass the blame for last Friday's violence to "conspiracies", Dawn newspaper in its editorial (March 5, 2022) said: "Despite what those in power have said or will say, the attack betrayed the national security apparatus's unpreparedness for what now seems to be a gradually expanding spectrum of terrorist activities.
"There needs to be a rethink of national security policy regarding outfits that target communities for their beliefs, as well as those that enable and encourage them to further their hateful agendas in the name of some misguided ideology," Dawn said.
Writing in the same vein, but more to the point, The News International (March 5, 2022) observed: "Militancy in the form of the TTP or the Islamic State of Khorasan or any of their allies is obviously a national problem, and while they attack indiscriminately, they bear a particular animosity for the Shia community that has been ruthlessly targeted since the 1980s with hundreds of sectarian attacks on places of worship in the last 15 years. "From the Hazara Shia community that has suffered immense loss over the years to attacks such the one on Friday, sectarian-based terror has continued. This raises the questions of why the government has not done more to provide security to imambargahs or Shia mosques, especially on Fridays when militants are most likely to strike so that they can cause maximum casualties," the editorial said.