Pak Visa Applicants Facing Rejection by Canadian Authorities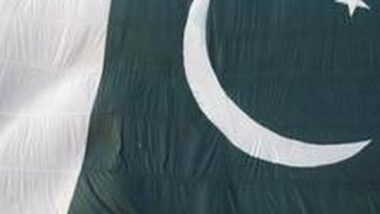 An increasing number of Pak students were reportedly facing rejection of
their visa applications by Canadian authorities, despite high scores in the
qualifying IELTS (International English Language Testing System).
Some Pak students claimed on social media that the rejection rate had increased
to over 60 per cent for Pakistani students, while others blamed their plight on the
large number of students who settle down in Canada using the EE (Immigration
through Express Entry) programme route. Significantly, Pak authorities were
learnt to have taken up the high rate of Pak student visa rejection with the
Canadian Minister of Immigration & Citizenship, highlighting that this was creating
a perception that the Canadian system was biased against them.
Meanwhile, reasons for rejection of Pak student visa applications by Canadian
authorities apparently includes weak previous academic background, overstay in
Canada, insufficient financial capacity to support their stay in Canada and illegal
migration / fraud. In addition, following suspension of travel to Canada due to the
pandemic, there was a huge backlog of pending students' applications and it
would be difficult for Canada to accommodate such a large number of students in
just a few months after the flights resumed.
Incidentally, there have been cases of illegal activities by Pak migrants in Canada.
In 2018, Wajid Ali, a former Canadian House of Commons Member and another
Pakistani were charged with fraudulent borrowing of over Canadian Dollars 1.1
million by Canadian authorities. Some Pak nationals have also been arrested
(2018) for trying to travel to Canada on fake visas.
Canada remains the world's fourth biggest destination for international students
even as it provides support for refugees, including healthcare coverage, income
support, housing assistance and language training. It is, therefore, a popular
destination for immigrants / refugees and asylum seekers. According to a report,
net immigration between 2017-18 accounted for about 80 per cent of Canada's
population increase.
Pakistan is one of the top ten emigration countries in the world with around 6
million emigrants, representing 3 per cent of the total. Every year an estimated
30,000 – 40,000 Pakistanis attempt illegal passage to Europe via Iran and Turkey.
It is viewed that the country's poor economic development, lack of education /
employment opportunities, fragile security scenario, were some of the reasons
behind this exodus. According to a media report, around 618,877 Pak nationals
had been deported from 138 countries since 2015.
---