Pakistan's export of terror is like a river that keeps flowing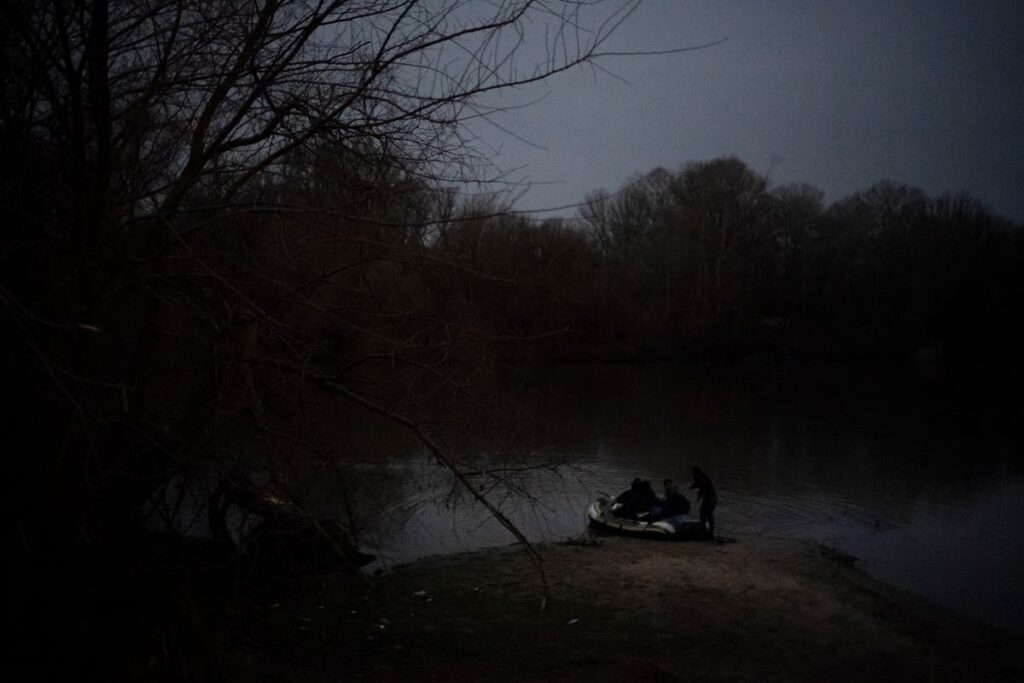 Terrorism emanating from Pakistan seems to never stop! As a country in deep economic trouble and driven by political instability, the continued ability of the deep state to export terror globally is quite remarkable. This was recently witnessed in the case of the Malik Faisal Akram, a British-Pakistani national, who took four persons hostage at a synagogue in Texas in the US. Unfortunately for Pakistan, it turns out that Faisal Akram had been radicalized in Pakistan in 2020. On the other hand, despite claims of having controlled domestic terrorism to the FATF, Maulana Masood Azhar, JeM chief continues to roam free in Pakistan spewing venom against the West and India. Pakistan has lied to the FATF about the activities of the JeM. It must be blacklisted!
Malik Faisal Akram, the 44years old British national had been radicalized in Pakistan in 2020. This by itself should not come as a surprise, as by now it is well known that Pakistan is the jihadi factory of the world. Some reports also suggest that Akram was radicalized in the UK itself. However, what is relevant here is that the process of radicalization was initiated by Pakistan's ISI using one of its overseas terrorist offshoots. The hostage taker, who was subsequently killed, had sought the release of Pakistani neuro scientist, Aafia Siddiqui, who was sentenced in 2010 to 86 years in prison by a New York court for the attempted murder of US officers in Afghanistan.
Akram had been on the watch list of MI 5 as a "subject of interest" in 2020 and was investigated in the second half of that year after his return from Pakistan for six months. MI 5, the British internal intelligence service, interrogated him and even checked all his computers and other documents. Faisal Akram had been the head of the Islamic Centre, Reza Masjid on Rondell Street in London, where Muslims of Pakistani origin largely prayed. Faisal Akram, had been based in Blackburn, Lancashire, and had been branded as a 'menace' by the local police for expressing his desire to be onboard in one of the planes that destroyed the World Trade Centre in 2001. It also came to notice during the interrogation that Faisal had visited Pakistan eleven times between 2007 and 2020. Faisal Akram had also been a member of the Tablighi Jamaat and had been convicted three times in the past for various petty crimes in the UK.
By 2021 however, Akram, had moved from the active list to the "former subject of interest" list and was therefore, no longer considered a threat. That is probably why Faisal Akram did not appear on any US terror watch list and appears to have sailed right through also thanks to the Visa Waiver Program that the US has with the UK. That he was able to enter the US, points to the problem of the inability of American authorities to vet every single person who wants to enter the US. It is worth recalling that the 9/11 Commission's report on terrorist travel wrote in 2004: "It is perhaps obvious to state that terrorists cannot plan and carry out attacks in the United States if they are unable to enter the country … Indeed, even after 19 hijackers demonstrated the relative ease of obtaining a US visa and gaining admission into the United States, border security still is not considered a cornerstone of national security policy."
The Faisal Akram case points to the larger problem of internationalization of terror by Pakistan. Recently, evidence has emerged that Pakistan misrepresented facts before the Financial Action Task Force (FATF), about Jaish-e-Mohammad (JeM) leader, Maulana Masood Azhar. In October 2021, Pakistan told the FATF Plenary Session that the JeM chief Masood Azhar was untraceable and had been declared a proclaimed offender. This claim was soon proved false by the appearance of several write-ups by Masood Azhar calling for jihad. Reports of JeM leaders organising and attending conferences throughout Punjab (Pakistan) and other provinces, seeking recruits and funds, besides holding indoctrination and training camps have also cropped up in social media and the Pakistani press. On 19 September 2021, Azhar wrote an article criticising the media for circulating fake news instead of celebrating the Islamic victory in Afghanistan. On 29 December 2021, he called for jihad in the name of Allah.
Around that time evidence of the JeM having organized various meetings in Punjab and Pak-occupied Jammu &Kashmir (PoJK) in the past few months also appeared. On 10 September 2021, the JeM organised "Salam Shuhada-e-Islam Conference" at Markaz Jamia Masjid Hanifa, Abbaspur (PoJK) in which Masood Ilyas Kashmiri raised slogans like "India Teri Maut Ayee, Jaish Ayee, Jaish Ayee". He also warned that JeM cadres had reached the Line of Control and threatened that they would carry out suicide attacks in Kashmir and New Delhi. Early in January 2022, JeM leaders had held a public rally in PoJK where terrorists publicly claimed responsibility for the terrorist attack (December 2021) on the police in Srinagar and sought more funds for operations. The meeting led by Muhammad Ilyas, PoJK's regional JeM chief was held at Jaloth near Rawalkot. The group also made public its 2022 training calendar for basic and advance courses to be conducted at Karachi and Bahawalpur madrasas.
Similarly, the Lashkar-e-Tayyaba (LeT), continues to organise events to raise funds and recruit fighters. The LeT's social media outlets have been regularly publishing news about congregations and conferences to be attended by senior and central Jamaat-ud-Dawa (JuD) leaders, including, Hafiz Abdul Rehman Makki, Hafiz Talha Saeed, Rana Muhammad Ashfaq, Maulana Manjoor Ahmed, Maulana Saifullah Khalid, Maulana Qari Yaqoob Sheikh and Maulana Amir Hamza, as also Hafiz Abdul Rauf, Chairman of Falah-e-Insaniyat Foundation. Outreach has focused on exhorting people to join the jihad or help in funding the group's jihadi activities. In fact, the LeT publicly announced its intention to turn PoJK into a base camp for insurgency in 2022.
The US report on Terrorism (2020) had reiterated that terrorist groups targeting India, including the JeM and LeT, continued to operate from Pakistani soil. The report had also underlined Pakistan's refusal to take action against known terrorists like Masood Azhar and "project manager" of the 2008 Mumbai attack, Sajid Mir. The report notes that both these persons remained free in Pakistan. The list of Pakistani-origin nationals living in the West or elsewhere and involved in acts of terror is long, but a few are listed here. Omar Sheikh, Hasib Hussain, Usman Khan, Khurram Shahzad Bhatt, Naveed Afzal Haq and Farooque Ahmed are just some of the names recognized in the West. Faisal Malik Akram's UK connection highlights the fact that formal and informal global networks originating in Pakistan, which foster jihadist extremism and promote violence remain intact and is a grim reminder of the terrorist threats facing the world. The Pakistani link to the Texas shooting and its blatant lies to the FATF about Masood Azhar expose the true nature of the Pakistani state.