Petrol price increased in Pakistan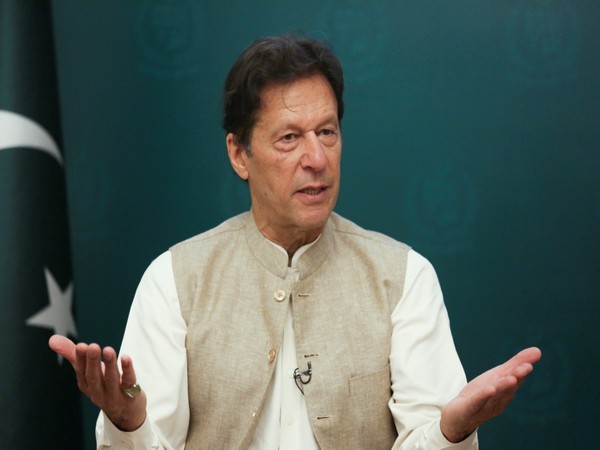 LAHORE/KARACHI: According to Abdullah Umer of Ismail Iqbal Securities, a twin impact would be felt in the next few days. "With global oil prices increasing, Pakistan will find it hard to foot the import bill. Pressed hard by the highest inflation in January (13 per cent), people may not find any relief in February either. Pressure on the current account and high inflationary trend will lead to demand destruction and make it hard for the government to meet its tax targets," he fears.
Increased transportation costs to hike fruit, vegetable rates by 15pc; milk price to jump by Rs60 per litre
Food and dairy
Farmers fear their sector may be the worst victim with production costs rising substantially, causing a liquidity crunch in the rural economy. "With fertiliser already priced out of farmers' reach, this price hike is bound to hit the production of different food and horticulture items," warned Khalid Khokhar of Pakistan Kissan Ittehad.
"If 5-10pc of national production of food, fruits and vegetables is lost to these issues, no amount of international lending will be able to help Pakistan," he said.
Wheat prices that have been in an upward spiral for three years, would see a further jump, says Rana Ubaidullah, who looks after the operations of a popular brand in Lahore. A small vehicle transporting 300 bags to 250 kilometres around Lahore used to cost Rs45,000 in 2020. These charges increased by almost 22pc (to Rs54,000) in 2021 to the current Rs60,000. All this would obviously reflect on the wheat and flour prices. Wheat is in the low price cycle right now and the impact may not be immediately felt by people, but it would certainly reflect in the price in the days to come, he calculates.
Moreover, the increase in diesel price by Rs9.53 per litre is set to hike the price of food items ahead of Ramazan, starting in the first week of April.
The Dairy and Cattle Farmers Association (DCFA) had already alarmed the masses about a possible jump of Rs60 per litre in fresh milk price in two phases due to the imposition of 17pc general sales tax on inputs of milk products followed by rising cost of production.
DCFA president Shakir Gujjar now warned of a hike of Rs30 per litre on Feb 25 in the first phase and another Rs30 on March 25. A final decision would, however, be taken on Feb 19 after taking all the stakeholders, including retailers, on board.
Transporters
The prices of various food items would see an increase also owing to the inflated transportation costs because of this oil price hike, explains Iftikhar Ahmad of a goods transport service.
"The vegetables and fruits coming from other provinces and countries will experience multiplied transportation costs further passed on to hapless consumers. If Lahore is considered the centre, tomatoes are coming here from Quetta or Thatta, and ginger from China through Karachi. Their transportation cost will surely go up by at least 15pc. A small truck (of 15 tonnes), which charged Rs85,000 for bringing tomatoes from Quetta, has already seen its charges increase to Rs100,000. On an average, every fruit and vegetable will see its price go up by 15pc on this head alone."
Muhammad Salman, a Lahore-based transporter, said that as per their agreements "the company works on cost-plus basis and can increase charges 10pc over and above oil price rise, as the cost of lubricants, tyres, labour goes up with oil prices. This increase comes to around 16pc that we have already conveyed to companies and will take effect in the next couple of days," he claims.
Intercity travellers started feeling the heat on Wednesday morning when transporters jacked up fares from Lahore. "The fare to almost all cities (Islamabad, Peshawar and Larkana, for example) has increased by Rs100 per person. This revision started in the morning and became a benchmark for others," bemoans Muhammad Zubair, an employee of a major transport company.
Wholesalers, retailers, traders
Karachi Wholesalers Grocers Association Patron-in-Chief Anis Majeed said transporters had started charging an extra Rs1,000 for hauling 20-foot containers from the port to Hyderabad, while Rs500-Rs700 have been hiked for Karachi.
This complex supply chain mechanism would push pulse prices up, which had already witnessed a jump of Rs20-30 per kg in the last three months due to higher global rates, freight charges and rupee fall against the dollar, he said.
Falahi Anjuman Wholesale Vegetable Market Super Highway President Haji Shahjehan anticipated at least 15pc-20pc jump in vegetable rates in the coming days as Karachi is dependent on the commodity from Sindh, Punjab and Balochistan.
He said consumers may not see any immediate impact of the diesel price rise, as currently the trucks that reach the wholesale market had lifted vegetables from up country a couple of days ago. From Thursday (today), transporters may start charging new rates. However, the retailers lifting vegetables from the mandi in diesel and CNG-fitted vehicles may pass on the impact of the price hike instantly.
Retail tomato prices were hovering at Rs120-240 per kg for the last two weeks as compared to Rs40-50 last month due to the end of Sindh crop, while the Iranian tomato was also arriving to fill the demand and supply gap.
Mr Shahjehan said onion and potato wholesale rates ranged between Rs15-20 per kg as these crops are coming to the city in full swing from Sindh and Punjab, respectively. In the markets, retailers are offering 3kg onion and potato for Rs100.