Pakistan becomes even more dependent on China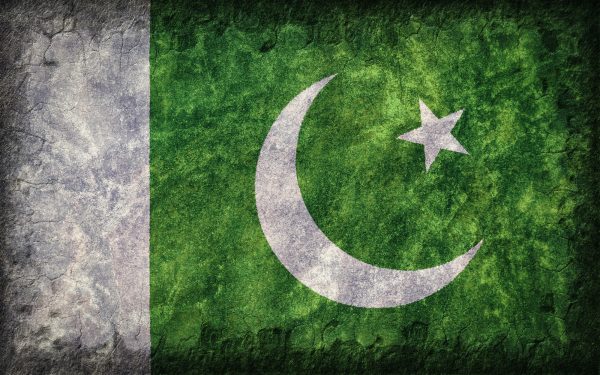 On 6 February 2022, Prime Minister Imran Khan concluded his four-day visit to China during which he attended the opening ceremony of the Beijing Winter Olympics and met with top Chinese leadership. The primary objective was to get loans and assistance from China to save Pakistan's economy, which by the admission of the chief of the State Bank of Pakistan is 'bankrupt'. The other geo-political plank was to cosy up to China by speaking its language on Xinjiang and Hong Kong and curry favour. Ostensibly, Imran Khan went to attend the opening ceremony of the Winter Olympic Games in Beijing, but the real fact was that he had gone to beg the Chinese leadership to save him and Pakistan from the sheer economic misery and bankruptcy facing the nation.
Just how desperate PM Khan was is seen in his comments that the Pakistan-China relationship was the "cornerstone" of Islamabad's foreign policy and that both sides reiterated their support on issues "concerning each other's core interests." Notably, PM Khan landed in Beijing only to be received by the Chinese Deputy Foreign Minister. Imran Khan met with President Xi Jinping at the fag end of his stay in China and had a "great meeting"! PM Imran Khan later claimed that both sides had agreed to fast track the second phase of the China Pakistan Economic Corridor (CPEC). Will someone please tell the Pakistani PM that the Chinese have already lost interest in Phase I of CPEC? Phase II is a pipe dream.
Imran Khan's latest visit was the first meeting between the two leaders since his last visit to China in October 2019. Chinese investment in
CPEC and other economic investments in Pakistan, were the two main issues discussed. On CPEC investments, Pakistan wants China to focus on Phase II which seeks greater industrialisation and improving livelihoods. Recall that Phase II is a Pakistani construct and not in the frame from a Chinese perspective. The other point relates to Pakistan whole heartedly backing China in its international interests. Imran Khan reiterated "Pakistan's full support to China on all issues of its core interest," and expressed their "commitment to One-China Policy and support for China on Taiwan, South China Sea, Hong Kong, Xinjiang and Tibet." The visit showed Pakistan's ever-increasing dependency on China and the priority it accords to anything asked for by China.
Just how important this visit was for Pakistan is seen in the major shift in policy announced by the Imran Khan government immediately before the visit. China's pre-conditions for a prime ministerial visit were very clear. First, they wanted immediate release of funds for all outstanding payments to independent power producers (IPP) and creation of a revolving fund for automatic payments to financial institutions towards debt and interest payments. In the first case, Pakistan made a PKR 50 billion payment to nine Chinese IPPs. The Pakistan Cabinet had also approved the setting up of the revolving fund, thus clearing the way for the visit. The Chinese side "acknowledged this progress and are very happy", said Khalid Mansoor, Special Assistant to the Prime Minister. He added that all these steps were important for confidence building of the existing investors and convincing them and others on the CPEC's Phase-II.
Khalid Mansoor, SAPM revealed (The Dawn, 8 February 2022) the extent to which Pakistan had bent to Chinese wishes, when he stated at a press conference that, "We have taken a historic decision a few days ago to shift their (Chinese) investment proposals to compliance regime, instead of arrangement that required about 37 federal and provincial approvals". Mansoor added "We have legally empowered them to invest in SEZs (special economic zones) without prior approval". He said that this was the crux of the "highest-level communication" the Prime Minister had with the Chinese political and business leadership during his visit to Beijing on the eve of Winter Olympics 2022.
Mansoor claimed that China had promised to consider Pakistan's request for debt rollover, extension in currency swap and additional financial support. The SAPM revealed during the press conference (5 February 2022) that Pakistan has requested China for a US$4 billion debt rollover, extension in currency swap from US$4.5 billion to US$10 billion and additional financial support of US$5.5 billion. He also said he would be unable to quantify the investment commitments for the second phase of CPEC but added that it would be safely in multi-billion dollars. Prime Minister Imran Khan made a personal commitment to China that he stood by these arrangements speaks volumes of Pakistan's total dependency on China. PM Khan made this commitment during his meeting with He Lifeng, Chairman of China's National Development and Reform Commission (NDRC). To kickstart Phase II, China and Pakistan signed a new agreement on industrial cooperation as part of the CPEC plan during the visit. The agreement followed Khan's meeting with He Lifeng.
As mentioned above, the visit focused on Chinese investments in Pakistan and CPEC. Notably, both Imran Khan and President Xi Jinping (as per the joint statement issued after the visit) highlighted the significance of Gwadar as a central pillar of CPEC adding, "…the two sides agreed to jointly accelerate the construction and operation of Gwadar Port and build Gwadar low-carbon circular industry zone." The Pak PM knows that diplomatic niceties cannot hide the fact that China has done little to get Gwadar Port off the ground. This is because Pakistan's Board of Investment in an assessment (June 2021) to the government had admitted, "Long being marketed as the center-piece of the CPEC, Gwadar has yet to reach the heights of expected industrial development that can serve as catalyst for domestic and foreign investment." The key recommendation was that the Pak government should revise the Concession Agreement with China, but the Prime Minister's Office did not agree to this, claiming that such a step would impact Pak-China economic relations.
During the visit, PM Khan also met with several representatives of Chinese companies. The aim was to draw in Chinese investment worth billions of dollars, into Pakistan. Prior to Khan's departure for China, the Pakistani government had considered requesting China to approve another loan of US$3 billion in China's State Administration of Foreign Exchange (SAFE deposits). Pakistan also sought greater Chinese investment in virtually every sector of the economy, including textiles, footwear, pharmaceuticals, agriculture, automobiles, and information technology. At the end of the day, what the visit revealed was the complete dependency of Pakistan on China. That China is taking full advantage of this becomes evident from the steps taken by Pakistan to ensure that Imran Khan could enter Beijing.