Pakistan resorts to usual tricks as it fails to comply with the FATF regulations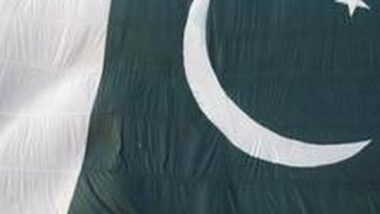 Paris-based money-laundering watchdog, the Financial Action Task Force (FATF), is set to review this month Pakistan's performance on countering terrorist financing. The country had been placed on the 'grey list' in June 2018 for enhanced monitoring for its failure to address the problem of terrorism financing. Since then, Pakistan's performance has been under periodic review. But every time, it is found to be deficient in its efforts.
In the last meeting of the FATF in October 2021, Pakistan was once again retained on the 'grey list' because it failed to prosecute and confiscate the assets of United Nations-designated terrorists. The outcome document from the meeting had noted that "The FATF encourages Pakistan to continue to make progress to address as soon as possible the one remaining CFT (counterterrorist financing)-related item by demonstrating that TF (terrorist financing) investigations and prosecutions target senior leaders and commanders of UN-designated terrorist groups." FATF officials also noted that Pakistan was still failing to effectively implement the global FATF standard across several areas, creating a high risk of money laundering.  Pertinently, Pakistan was joined by Turkey, which too was grey listed as it failed to take adequate action on anti-money laundering and CFT.
Now that the review meeting is set to happen in February 2022, Pakistan has again put up the façade of compliance by showing that it is cracking down on terrorist financial networks in the country. Pakistani media is flooded with reports of the Pakistani establishment taking steps on the issue of terrorist financing. This includes a recent observation from the Lahore High Court proclaiming that "inciting public to raise funds for 'Jihad' is not allowed to individuals or any organisation in Pakistan and is considered as treason." Other includes the Federal Reserve Bank of Pakistan stopping real estate transactions with convicted individuals to curb money laundering.
In reality, beyond this smokescreen of action, Pakistan has shown little inclination to take on the terrorist infrastructure. Terrorist groups of all hues continue to thrive and enjoy the establishment's patronage. It will require the Pakistani establishment to severe its umbilical cord with the anti-India and Afghanistan-centric terror groups.
So far, Pakistan has taken action only against the Lashkar-e-Taiba (LeT) and its leaders like Hafiz Saeed but has been evading to take action against other LeT leaders and other groups like the Jaish-e-Mohammed (JeM) and its leader Masood Azhar, which had been responsible for the deadly suicide attacks targeting the Indian security forces, including the February 2019 Pulwama attack. As a matter of fact, in its representation to the FATF, Pakistan noted that Masood Azhar was untraceable and declared a proclaimed offender. This was even as Azhar kept cropping up in multiple media reports emanating from Pakistan, including one where he reportedly met Taliban leadership seeking support for JeM's operations in Kashmir Valley and another where his writings advocating for jihad appeared in the media.
Moreover, Jaish itself has been active. According to reports, the Jaish held a public event in Rawalakote, Pakistan Occupied Kashmir (PoK) in early January, where it claimed responsibility for a terrorist attack in Srinagar and also issued appeals for fund-raising for such operations in the future.[7] The meeting was addressed by Jaish's PoK chief, Muhammad Illyas.
The so-called crackdown has not deterred even the LeT. Multiple reports suggest that its front organisation, the Falah-e-Insaniyat Foundation, continues its activities in Punjab and PoK, including fund-raising and recruitment. In November 2021, the organisation organised several events, including a medical camp at Kamonki in Gujranwala, seeking donations for humanitarian aid for the approaching winters. Even its chief, Abdur Rauf, has remained active and continues to deliver sermons from Markaz Al Qadsia in Lahore.
These facts belie Pakistan's claims that it is taking adequate action in response to the enhanced monitoring undertaken by the FATF. One can understand why Pakistan is desperate to get out of the FATF grey listing. With such designation, the country's access to international loans has got severely restricted. As a result, it has been unable to secure investment when the economy is passing through its most challenging phase. According to a study last year by an Islamabad-based think-tank, Tabadlab, Pakistan has sustained losses to its GDP worth $38 billion. The report noted significant costs that Pakistan had to endure due to the grey listing, including loss of exports worth $4.5 billion and inbound foreign direct investment worth $3.6 billion.
But Pakistan cannot let its economic miseries mask its failures to address the problem of terrorist financing. Its economic plight is not just the result of FATF  grey listing but also its misplaced geopolitical and economic priorities, including where it has decided to divert scarce economic resources to support the terrorist ecosystem even as it continues to be a laggard in socio-economic indicators. The truth is that Pakistan has never been sincere in addressing its national problems—be it the challenge posed by the growing sway of extremist groups or its economic challenges of low growth and rising unemployment. Therefore, its rulers will need to introspect deeply on the current state of affairs and go beyond rhetoric to address its national problems.