Pakistani Hindus angry over murder of businessman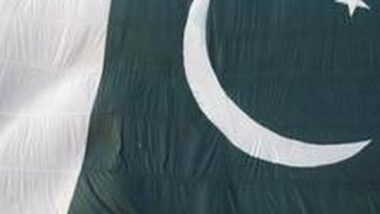 Islamabad: Hindu community in Pakistan staged a protest against the killing of a businessman. The people in anger also demanded for the arrest of the accused.
The protesters on Thursday started the procession from Dharamshala and staged a sit-in after converging at the main gate of Jinnahbagh.
The members of Jamiat Ulema-i-Islam-Fazl and Pakistan Peoples Party-Shaheed Bhutto also later joined the demonstrations by the protesters. According to Dawn, the community and political parties members condemned the murderous attack on the trader Satan Das , which left him dead and his son critically injured.
Three days had passed since the case was registered but police were still clueless about the killers, the protesters said on Thursday.