Pakistan: Recent Efforts to attract FDI and Prospects of Saudi investment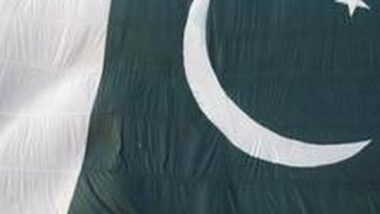 Pakistan is trying to diversify its Foreign Direct Investment (FDI) from its existing sources including the Netherlands, US, UK, UAE, Hong Kong and China. As part of these efforts, Islamabad signed (February 2019) an investment agreement worth USD 20 billion with Saudi Arabia during the visit of Saudi Crown Prince Mohammed bid Salman. However, the proposed investment could not materialize. Even Islamabad's much hyped announcement of construction of USD 10 billion Saudi Aramco oil refinery, part of the long-term investment, is yet to takeoff.
On its part, Pak is trying to push up the inflow of FDI in the country through a basket of incentives, viz., creation of Special Economic Zones (SEZ), tax holiday, one time import tax waiver on plants, machinery & equipment and streamlined utilities connection. But despite these, in July-October quarter FY 2021-22, Pak FDI recorded a decline of 12% to USD 662.5 million as compared to USD 750 million during the same period of previous year. Concerned with the situation, Prime Minister Imran Khan (PMIK) urged (October 2021) Saudi companies and entrepreneurs to invest in Pakistan while addressing the Saudi-Pakistan Investment Forum.
Saudi companies were apparently looking forward to explore investment opportunities in Pakistan in the field of energy, manufacturing, logistics and transportation, among others. But they were deterred by inadequate infrastructure such as water, gas/power and connectivity, and inefficient institutional set-up leading to corruption and delays in departmental approvals & clearances besides non-availability of local bank financing. Saudi investors were also concerned about lack of consistency & transparency in Pak investment policy. Additionally, investors were also discouraged by frequent political interventions and unrests due to public protests.
Saudi entrepreneurs were reportedly of the view that Pak companies lack in implementation of quality compliance protocols in manufacturing and adequate capacity to meet export obligations as evidenced by their failure to meet follow-up supply requirements timely and with the requisite quality. This is attributed to lack of skilled manpower in Pak domestic labour market. Pak companies are also seen as conservative and traditional in marketing their products with limited budget and reluctant to adopt new age marketing techniques.
Since FDI in the Pak SEZs have not picked up, Islamabad has planned several road shows in coming days. Also PMIK has approved a "one stop service" (OSS) to reduce inconvenience to investors and avoid delays in approvals. But all these steps have failed to increase FDI inflow because Pak's SEZs, including Rashakai (KP), Alma Iqbal Industrial City (Faisalabad, Punjab) and Dhabeji (Sindh), currently lack basic infrastructure while the legal system of the country is unable to ensure protection of property rights, especially for the acquisition & disposition of property rights. Islamabad has also failed to curb corruption and its rank in Transparency International's 'Corruption Perception Index-2021' (CPI) has fallen16 notch below to 140 out of 180 countries from the previous report while the UNDP's Human Development Report 2020 has placed it at 154th position among 189 countries, two notches below its previous ranking.
The Saudi investment deal was expected to create a positive spillover effect on Pak economy and cushion the future shock of loan repayment. While identifying reasons for Saudi projects' not taking off, Haroon Sharif, former Chairman of the Pakistan Board of Investment underscored Islamabad's "weak technical capacity to undertake commercial transactions" and "unpreparedness" to realize the proposals. Currently, with Islamabad struggling to manage domestic resource crunch amid falling government revenues and depleting foreign exchange due to debt servicing, it remains a long way off in making the country attractive for foreign investors. On their part, the Saudi's do not seem interested in expediting the investment commitments till Islamabad promises better investment environment and secured returns.