Pak lies on Masood Azhar exposed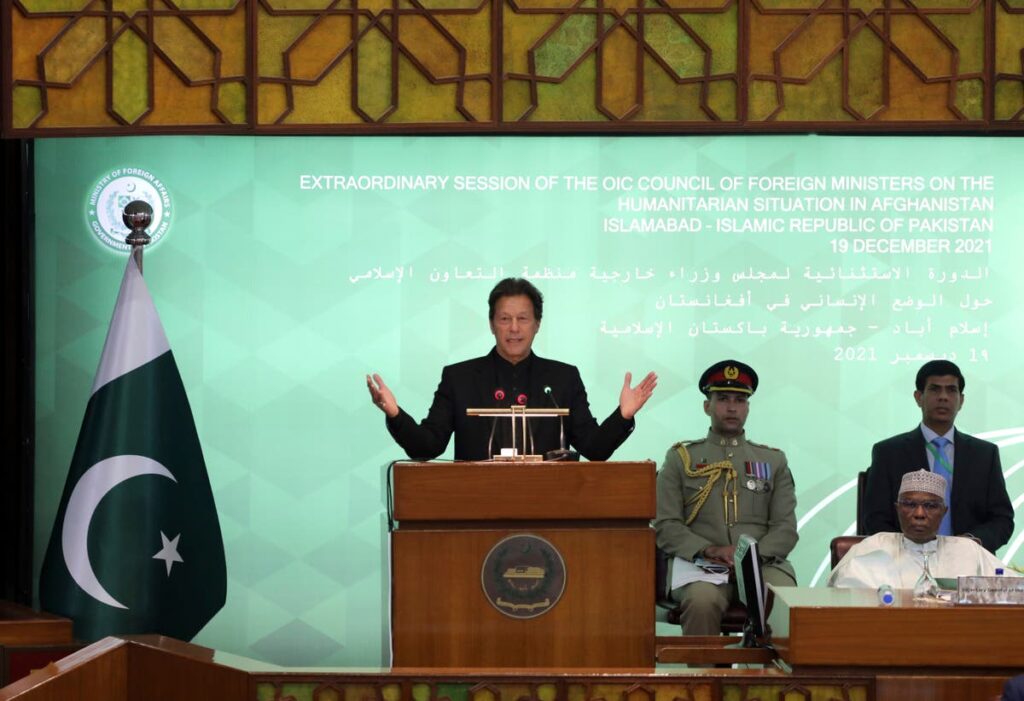 Pakistan's misrepresention of facts before the global anti-terrorist financing watchdog, FATF, about Jaish-e-Mohammad leader, Maulana Masood Azhar warrants its blacklisting for this gross falsehood.
In October last, Pakistan told the plenary session of FATF that JeM chief Masood Azhar was untraceable and declared a proclaimed offender. This claim soon proved to be bogus as Azhar's write-ups calling for jihad regularly appeared in the jihadi media. There were reports of JeM leaders organising and attending conferences throughout Punjab and other provinces, seeking recruits and funds besides holding indoctrination and training camps.
On September 19 last, Azhar wrote an article criticising the media for circulating fake news instead of celebrating the Islamic victory in Afghanistan. On December 29, he called for jihad in the name of Allah.
There is clear evidence of the terrorist group organising various meetings in Punjab and Pak-occupied Kashmir in the past few months. On September 10, 2021, the JeM organised "Salam Shuhada-e-Islam Conference" at Markaz Jamia Masjid Hanifa Abbasspur in which Masood Ilyas Kashmiri raised slogans like "India Teri Maut Ayee, Jaish Ayee, Jaish Ayee" –threatening that its cadres had reached LoC and would soon carry out suicide attacks in Kashmir and Delhi. Posters of slain terrorists were also prominently displayed at the mosque.
The group made public its training calendar of 2022 for basic and advance courses to be conducted at Karachi and Bahawalpur madrasas. It hailed those who provided equipment and support for jihad and militants and their families also undertook jihad. Banners in these cities sought donations of warm clothing for militants fighting at the border.
Early this month, JeM leaders held a large public rally in PoK where terrorists claimed responsibility for the December 2021 terrorist attack on the police in Srinagar, and sought funds for future operations. The meeting, addressed by PoK's regional chief, Muhammad Ilyas, was held at Jaloth, near Rawalakote.
These activities were confirmed by the US report on terrorism last year which reiterated that terrorist groups targeting India, including JeM and LeT, continued to operate from Pakistani territory. The report also underlined Pakistan's refusal to take action against known terrorists such as Azhar, and 2008 Mumbai attack "project manager" Sajid Mir. The report noted that both these persons were said to remain free in Pakistan.
Likewise, notorious terrorist group, LeT, continued to organise events for fund raising and recruitment throughout the year. Its social media outlets regularly published news about congregations and conferences to be attended by senior and central JuD leaders. Hafiz Abdul Rehman Makki, Hafiz Talha Saeed, Rana Muhammad Ashfaq, Maulana Manjoor Ahmed, Maulana Saifullah Khalid, Maulana Qari Yaqoob Sheikh and Maulana Amir Hamza, besides Chairman of JuD charity wing Falah-e-Insaniyat Foundation (FIF) Hafiz Abdul Rauf remained active, exhorting people to join jihad or help in funding the group's jihadi activities. The LeT publicly announced its intention to turn PoK into a base camp for insurgency in the new year.