A trial that can unravel ISI's assassin ring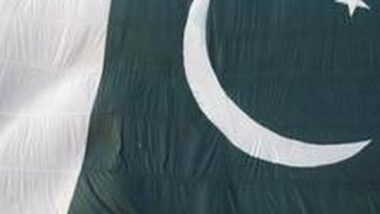 The London trial of a Pakistani supermarket worker accused of plotting to kill
another Pakistani living in the Netherlands is set to expose the shadowy
world of hired killers and jihadis employed by Pakistan's intelligence agency,
ISI, across the world to carry out assassinations,
The targeted victim was a Pakistani blogger, Ahmad Waqass Goraya, who
made fun of the Pakistani military and gave a detailed account of human
rights violations by it on his Facebook account. Goraya had fled Pakistan
after being targeted by the ISI and found asylum in Rotterdam. The Kingston
Crowd Court heard this month that Goraya "was known for speaking out
against the activities of the Pakistani government and appears to have been
targeted for that reason".
The man standing trial is Muhammad Gohir Khan who was arrested last
June. He was hired as a "hitman by figures said to be based in Pakistan".
Under heavy debt, he was eager to accept an offer of £100,000 made by an
anonymous man to kill an activist in the Netherlands.
The London court was informed that Goraya was tipped off by the FBI about
the threat to his life orchestrated by ISI (Inter-Services Intelligence)". The court was shown Whatsapp messages between Gohar Khan and the anonymous person named `MudZ` where the target was codenamed as little fish. There was a reference in these messages to "Big Boss". There is only one `Big Boss`in Pakistan—the army. ISI is its notorious intelligence agency, tasked with running jihadis and assassins. The agency's jihadi links are well known. Not so known is its army of assassins deployed in different parts of the world to carry out stealing of defence secrets, blackmail, threaten and kill dissenters. Some of the handlers of these assassins are terrorist leaders like Sajid Mir, wanted in the Mumbai attacks. Besides being the handler of David Coleman Headley, he was a key operative masterminding the attack from the Karachi centre. Mir was also involved in the terrorist attack against a newspaper and its employees in Denmark between 2008 and 2009. Besides Denmark and India, he is wanted for terrorist activities in the US, Australia, France, Denmark, and the UK. Though `officially' Sajid Mir remains untraced, there are reports which point out that he is living under the protection of ISI either in Garden Villa Housing Society, Adyala Jail Road, Rawalpindi, Pakistan or 27, C-Block, Al Faisal Town, Lahore or Ganda Nala area of Lahore. A US law enforcement official had once said that "Sajid Mir is too powerful and too well connected for them to go after.
Sajid Mir's hand was clearly visible in the killing of Swedish cartoonist Lars
Vilks in a car crash in Sweden last October. Although details of planning and
execution of the assassination camouflaged as an accident are hazy, the
modus operandi betrayed the role of Mir who has had considerable
experience in operating in foreign countries and using local network of
operatives.
Likewise in December 2020, Pakistani establishment's role was suspected
in the mysterious death of Karima Baloch, an outspoken Baloch leader who
had to flee Pakistan under threat from the army. She had taken refuge in
Canada. She went missing on a December Sunday afternoon and her body
was found in Ontario Lake the next day. There was a loud outcry for an
impartial investigation into the death as many Baloch and other human rights
activists suspected the role of ISI.
This was the second death of a prominent Baloch activist in 2020. In April,
Swedish police found the body of Sajid Hussain Baloch, a Pakistani journalist
who had gone missing in March. An international media freedom
organisation, Reporters without Borders (RSF) was quick to raise the
suspicion that Baloch may have been "abducted" on the behest of a
Pakistan's intelligence agency. Sajid Hussain had a running feud with the
army over his writings on human rights violations in Balochistan before he
fled to seek asylum in Sweden.
The trial of hit man, Muhammad Gohir Khan, to begin shortly, is likely to
unmask the global assassin ring run by Pakistan Army.