The voice of the Pok reaches to the people outside the region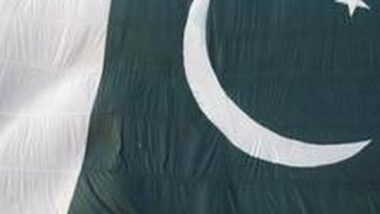 Islamabad: The voice of the people of Pakistan occupied Jammu and Kashmir (PoJK) is finally reaching out to the people.
Some of PoJK's local leaders and activists have started garnering support of international organizations and democratic countries to highlight the suffocation of democracy, poor state of human rights and rampant corruption by Pakistan and its all powerful military establishment in the region.
United Kashmir People's National Party (UKPNP) is one such party which has dared to call out Pakistan's government and military for deploying undemocratic tools to undermine local governance in PoJK.
UKPNP's Central Secretary and Director for Committee on Foreign Affairs (Brussels & Eastern Europe) recently wrote to Chair Foreign Affairs Committee in the European Parliament, David McAllistter and President of European Commission Ursula von der Leyen regarding appointments of extremist elements in the PoJK Government.
The letter also cited the specific case of an associate of a Pak Army General bagging an important post in PoJK administration after flouting local rules.
Irfan Ashrafwas appointed as Director General Kashmir Cultural Academy despite being seen openly threatening the public with weapons and accompanied by Talibani terrorists during electionsin POJK.
He is a leader of the Abdullah Gul led Tahreek Naujwanan Pakistan (Pakistan Youth Movement).
Abdullah Gul is the son of former DG of ISI, Hamid Gulwho is also closely identified with Taliban.
Ashraf's posters even displayed the photographs of Chief of Army Staff, Qamar Javed Bajwa.
Citing another case of Pakistan thrusting extremist elements upon PoJK, UKPNP mentioned the name of MazharSaeed who was given a ticket for elections of local legislature of PoJK by the ruling party of Pakistan i.e. Pakistan Tehreek-e-Insaaf (PTI).
Saeed was a former associate of Tahreek-Taliban- Pakistan(TTP) which is a banned terrorist organization in Pakistan.
He was given a party ticket by Imran Khan to contest the seat reserved for Ulema and Mashaikh.
Like Ashraf, Saeed was facilitated to enter the local legislature so that his Taliban links could be potentially used against the people of PoJK.
UKPNP also drew the attention of European lawmakers on the condition of human rights and rising corruption in the region.
It highlighted how local youth are deprived of job opportunities, women are deprived of primary health care and young girls are vulnerable at the hands of the Pakistani military in the region.
The lack of economic opportunities and corruption in development projects are further jeopardizing the future of youth in PoJK.
Various hydropower projects in the region are only serving as vehicles for corruption and plundering its natural resources.
Jammu and Kashmir Awami workers party (JKAWP) is also actively highlighting the issue. Recently it organized a public meeting of land affected by the Azad Patan hydel power project in Patan Sher Khan.
The participants raised the issue of the pitiable state of local people owing to violation of their fundamental rights by Pakistan.
While strongly condemning Pakistan's hypocritical policy in PoJK, the speakers complained that many mega hydel power projects are being constructed there without any consultation with the PoJK government.
Overriding local concerns indicates that Chinaand Pakistan have fully colonized PoJK.
Despite Chinese companies earning millions by exploiting local workers and resources, a large number of educated youth remain jobless while key posts are occupied by relatives of army officers and civil bureaucracy of Pakistan.
Ironically, out of 3000 megawatt electricity being generated from power plants in PoJK, people of this region cannot claim over even 400 megawatt for fulfilling their basic needs.
Moreover, both Pakistan and China show no concern towards adverse impact on the environment whose ill effects will be faced by the future generations in PoJK.
The local people are beginning to resist this illegal occupation of their natural resources.
They further demand the UN's intervention to stop Pakistan and China from further extension in the region and reminded UNHRC of its mandate to address the human rights violation in PoJK.