Cross border firing between Pak and Afghan, two Pak soldiers died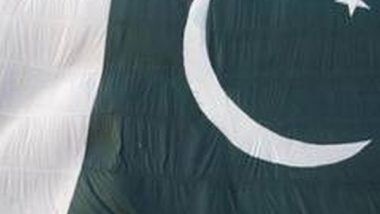 Pakistan and Afghanistan had an cross border firing in which two Pak army soldiers have died.
In a statement on Sunday, the Pak military's media wing "strongly" condemned the use of Afghan soil by terrorists for activities against Pakistan. They added that Pakistan "expects that [the] existing and future setup in Afghanistan will not allow such activities".
"Terrorists from inside Afghanistan across the international border opened fire on a military post in Bajaur district," the Inter-Services Public Relations (ISPR) said.
"As per intelligence reports, due to [the] fire of Pakistan Army troops, two to three terrorists got killed and three to four terrorists got injured," the statement added.
In another incident, a Pakistan soldier was killed on Thursday in a terrorist attack at a check-post in the Three Baman Sector from across the Afghan border.
Meanwhile, ISPR Director General Maj Gen Babar Iftikhar on Friday had stated that the situation on the Pak-Afghan border was "normal and under control", while Pakistan's side was "secure".