Trader kidnapped by Policeman in Pakistan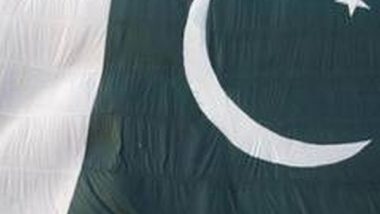 KARACHI: A trader in Defence housing was kidnapped by a serving policeman, dismissed cop and three civilians in Pakistan who are under police custody now. The kidnappers asked for Rs 2 million as ransom amount.
Police Special Investigation Unit (SIU) Capt Haider Raza said the "dismissed constable" of the SIU, a serving policeman of district East and three civilians had kidnapped a trader in Defence on the night of August 17 and demanded Rs2m ransom.
They were taking the trader in a private car when a patrolling police party of Tipu Sultan police station intercepted them in PECHS.
The kidnapped trader shouted, alerting the police who rescued and released him and detained the five suspects who were handed over to the Defence police for further legal action.
Another officer, who wished not to be named, said that the suspects had also drawn Rs50,000 cash from the account of the kidnapped trader through his ATM card.
Meanwhile, SIU SSP Capt Raza in a statement clarified that the held suspect, "constable Malik Arbaz" had constantly remained absent from duty and a show-cause notice for dismissal from service had also been issued to him and his salary had been stopped.
The officer said that it was his (Malik Arbaz) individual criminal act for which SIU/CIA should not be defamed in this regard.
According to the FIR lodged by the complainant trader at Defence police station on Aug 18, he is running a call centre in DHA Phase-II Extension and was present at his office along with his staff when four persons clad in plain clothes entered the office at midnight on Aug 17 and introduced themselves as personnel of FIA and accused him of running some "shady business".
The complainant added that as he refused to go with them, one of the suspects showed him pistol and terrorised him.
They snatched two laptops and three mobile phones from him and his staff.
The complainant said that three suspects sat with him in a car while two others rode motorbike.
The suspects while travelling in the car threatened and tortured him.
They took him to Gurumandir and snatched his ATM card and forcibly got its PIN and drew cash.
They also took him to deserted streets near Numaish Chowrangi and continued beating him and demanded Rs2m ransom for his release and drew Rs50,000 from his ATM.
They threatened to implicate him in a criminal case if the ransom money was not paid to them.
The suspects stopped the vehicle in a dark place near National Stadium and ordered him to ask his partner to bring Rs2m cash.
After some time, they took him to Sharea Faisal where the Tipu Sultan police intercepted them and made the arrests.
The held suspects were identified as Zeeshan Shah, Malik Arbaz, Nasir Jamal, Safdar Husain Shah and Mohammed Luqman.
The complainant said that two suspects namely Arbaz and Zeeshan introduced themselves as policemen. During search of the car, the snatched laptops, mobile phones and cash were recovered by the police.