Criminal welcomed as Independence Day guest in Pakistan this year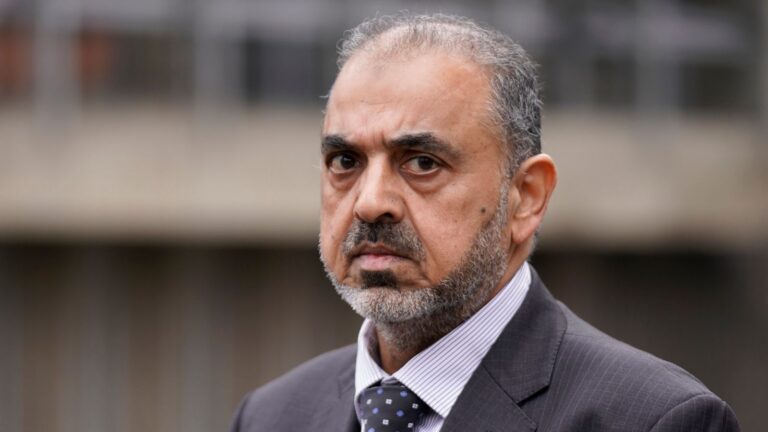 Pakistan's Independence Day guest this year is Lord Nazir Ahmed who has lots of charges against him and is considered most controversial member of the British House of Lords.
The Lords Conduct Committee that took note of his resignation after 20 years as a Member, however, said he "should have been expelled." It concluded that "Lord Ahmed emotionally and sexually exploited a vulnerable woman."
To circumvent these proceedings, it was learned he re-located to Spain and is seeking to revive his public life with help of other persons of Pakistani origin.
It is not surprising that the Pakistani Embassy in Athens invited a controversial figure like Nazir for an official function – Independence Day.
Dr Qamar Farrooq, another controversial person of Pakistani origin now living in Spain, is on the panel of speakers.
The event is being organized by Shahid Nawaz Warraich, who lives in Greece.
Nazir Ahmed admitted to the charge of sexually harassing the woman who had sought his help and a British court is to revive his trial in another case, for child abuse.
The House of Lords was planning to expel Nazir after BBC aired its investigative story about a 43 year old vulnerable woman who was ravished by Nazir Ahmed for two months in his house, making two false promises to her:
(1) that he will, as requested by her, get the police to investigate a Muslim
faith healer who had become a threat to women, and
(2) he promised her that she was so beautiful that he would leave his wife for her.
The case is not alone.
He was charged with sexual assault of a small boy, who was then less than 11. He also allegedly tried to rape a girl who was less than 16. Both are said to have taken place between 1971 and 1974.
In 2019, his two brothers were charged with abuse of minors.
One of his brothers, Mohammad Farooq, sodomised a boy as young as eight years.
There are reports, besides Nazir's sexual exploitations, of his patronage in grooming gangs that target children. This gang is alleged to have criminally assaulted about 1,000 girls in Britain.
Ahmed has always been a controversial figure in British public life and claims to take up the cause of Kashmiris for Pakistan and of Muslims in general.
Considered an expert of sorts on Kashmir, he made a lot of noise in 2019 when India abrogated Article 370 which had given a special status to Jammu and Kashmir.
He also carried out propaganda against India's supposed abusive treatment of its minorities, but was once suspended from the Labour Party in 2012 for offering a £10 million bounty for the capture of US President Barack Obama. He was furious when the US President put a reward of $10 million on the head of Hafiz Mohammad Saeed, one of the world's top terrorists whose Lashkar-e-Taiba (LeT) had organized a terror attack in Mumbai in November 2008, killing 166 persons including Jews, Americans and Indians.
Pakistan is currently riding many horses. The Europeans view its role with great suspicion in the ongoing turmoil in Afghanistan where the Taliban, nurtured by the Pakistan Army for two decades and more, have launched a military campaign to oust a democratically elected government in Kabul.
Among the captured militants in Afghanistan are Uighurs and Punjabis affiliated to Lashkar-e-Tayyiba and Jaish-e-Mohammed. European-headquartered media outlets like the AFP, DW and Reuters have given graphic accounts of their rampage, which has included killing of journalists and atrocities on Afghan women.
The European Union, of which Greece is a member of, has taken a dim view of the developing situation and could impose sanctions on any government forcefully installed by the Taliban.
As is the trend over the years, the official functions organized by the Pakistani missions abroad invariably have references to the Kashmir issue where India is painted in black hues.
For one, Pakistan and its version of anything are viewed with suspicion and disbelief.
And secondly, Europeans are simply tired of the Kashmir issue.
The involvement of Pakistani settlers in Europe in various local crimes is well known and has given the country a negative image in the public mind.
It is still not forgotten how an 18 year old Pakistani girl, Saman Abbas, became an honour killing victim. The culprits are still at large.
Given all this, the Embassy according respect and prominence to a controversial figure like Lord Nazir, who has earned notoriety in the United Kingdom, could earn Pakistan some more negative image in Greece.