What Does a Taliban Government Mean for the Rest of South Asia?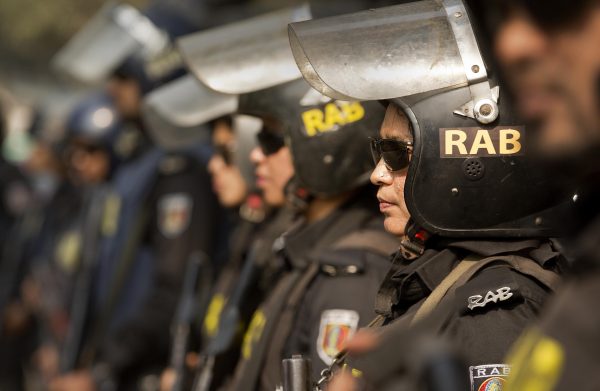 For decades, India has had a security policy that is preoccupied with its north (China) and west (Pakistan). Facilitating this preoccupation is the fact that, in a decade or so, India has had no major terrorist and internal security challenge from its neighbors to the east and south. However, there is an emerging strategic change, that now seems to challenge India's security from these directions.
With the Taliban making sweeping gains and capturing new territories in Afghanistan, transnational threats such as radicalization and terrorism pose an increasing threat to the region. This has become more and more clear as several reports indicate that the Taliban are sheltering several affiliates and commanders of al-Qaida, including the al-Qaida Indian Subcontinent (AQIS) branch, which has cadres and operational bases across the subcontinent.
Although there has been much discussion of how the Taliban would impact India, Pakistan and China, less thought has been given to how the Taliban could impact other smaller South Asian states, and thereby India.
With the ascendency of the Taliban, Bangladesh faces increased risks. Bangladesh is already in the midst of a re-emergence of fundamentalist Islamic nationalism, which began in the early 2010s with the Awami League government's execution of Jamaat-e-Islami's Islamist leaders. These executions have created a huge backlash from Islamist organizations which perceive Islam to be in danger, threatened by secular and democratic forces. Consequently, umbrella organizations such as Hefajat-e-Islam have been at the forefront of fighting against this secular nationalism, and have also received popular support from others, due to their increasing dissatisfaction with Sheikh Hasina's governance. This has created fertile ground for the terrorist organizations, such as al-Qaida and ISIS to target secular voices, radicalize young Bangladeshis, and also re-strengthen their networks with other local organizations such as Jund al-Tawheed Khalifa, AQIS, Harkat-ul-Jihad-al-Islami (HuJI-B), and Jamaat-ul-Mujahideen Bangladesh (JMB).
These local organizations have a history of interactions with the Taliban and al-Qaida from the late 1980s, '90s, and even early 2000s. Now the Taliban's increasing strength will breathe new energy into these organizations. Back in the years when the Taliban were governing Afghanistan and lending shelter to al-Qaida, they had sent their veteran Bengali fighters to train and radicalize the Bengali youth and also develop close relations with local groups such as HuJI-B and JMB. They had also exported arms, ammunition, explosives, and hundreds of radicalized fighters to Bangladesh, alongside radicalizing the refuge-seeking Rohingyas, in coordination with Lashkar-e-Taiba. This was an attempt to silence the secular and democratic voices of Bangladesh, in addition to waging a holy war against India and Myanmar.
Enjoying this article? Click here to subscribe for full access. Just $5 a month.
Today, a similar but even graver threat seems to confront Bangladesh and its neighbors, India and Myanmar. The likelihood of Taliban control in Afghanistan is increasing alongside the demand for Islamic ideology and nationalism in Bangladesh, even while millions of Rohingya refugees continuing to live in desperate situations within Bangladesh's borders.
A similar challenge will appear to confront the Maldives. The introduction of Salafi Wahabism into the Maldives since the 1990s, accompanied by economic difficulties caused by the 2004 tsunami, and fundamentalist propaganda propagated by authoritative rulers Maumoon Abdul Gayoom and Abdulla Yameen have created ripe ground for fundamentalist and anti-democratic sentiments in the Maldives. The recent terrorist attack against former President Mohamed Nasheed is further evidence of the thriving fundamentalism in the country.
Diplomat Brief Weekly Newsletter N Get briefed on the story of the week, and developing stories to watch across the Asia-Pacific. Get the Newsletter
Although the Maldives has seen only a few isolated homegrown terrorist incidents such as in 2007, 2017, 2020, and 2021, the country has the highest per capita contribution to foreign terrorist fighters. That statistic has kept regional politicians and security agencies worried. While some of these terrorists had fought in the Afghan-Pakistan border alongside al-Qaida and its affiliates, others had done the same for the Islamic State and its affiliates in the Middle East. But with their aspirations of a Caliphate being distorted, some of them have now returned to the archipelago. The revival of the Taliban's governance in Afghanistan will provide a new platform to promote radicalization and push these fighters to continue their war at home and abroad. The effects will impact India, considering the Maldivians' increasing anti-Indian sentiments and some radicalized individuals' prior aspirations to carry out attacks in sensitive regions of south India.
But this threat is not restricted to the Muslim-majority South Asian states alone. Even states such as Sri Lanka are likely to face a similar kind of challenge. Following the end of the civil war in 2009, Sri Lanka witnessed simmering tensions between its Muslim and Buddhist communities. This has contributed to violence on multiple occasions, such as in 2009, 2014, 2017, and 2018, and had furthered radicalization and violent retaliation from fundamentalist jihadist groups such as the National Tohweed Jamath (NTJ) – the organization responsible for the 2019 Easter bombings.
In turn, the government's response to the bombings – which included closing over 1,000 Islamic schools, banning burqas, and introducing a temporary COVID-19 cremation policy for Muslims – has furthered these tensions and ripened the ground for radicalization. This has also created a perception of the state as alienating and discriminating against Muslim communities, at a time when al-Qaida and the Islamic State already have a direct and indirect presence in the country. Both terrorist networks are also increasing their local recruitments through a narrative of Sri Lanka being unjust toward Muslims.
Several of these Sri Lankan terrorist organizations are closely linked with and supported by terror networks in India, especially from the states of Kerala and Tamil Nadu. Even the NTJ was an offspring of a Tamil Nadu organization that is promoting Salafi Wahhabism. Evidently, the Indian security agencies were also concerned about the Indian High Commission being targeted in Sri Lanka during the Easter blasts. The seeds of fundamentalism in Sri Lanka, and its transnational linkages with mainland India, will further be exploited by the Taliban, al-Qaida, and Pakistani organizations if the Taliban gain full control of Afghanistan.
The emergence of the Taliban could thus challenge India's security situation and the relative tranquility that has marked its eastern and southern neighborhoods for the past couple of years. Even keeping aside how the Taliban could impact India structurally via China or the United States, India will have to be prepared for a new wave of fundamentalist and internal security challenges from its neighborhood, and this won't be easy for a state whose security challenges and policies are deeply preoccupied with Pakistan and China.