Kurt Westergaard, Danish cartoonist behind Muhammad cartoon, dies aged 86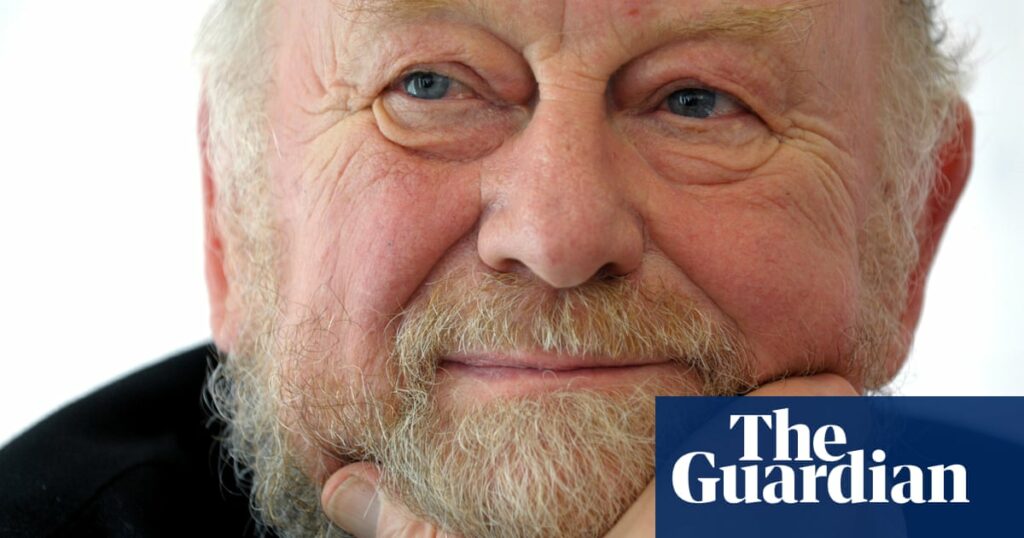 Show caption Kurt Westergaard has died aged 86. The Danish cartoonist's depictions of the prophet Muhammad sparked protests across the Muslim world. Photograph: Peter Endig/EPA Denmark Kurt Westergaard, Danish cartoonist behind Muhammad cartoon, dies aged 86 Westergaard was known for drawing a caricature of the prophet Muhammad which sparked outrage around the Muslim world Staff and agencies Mon 19 Jul 2021 03.18 BST Share on Facebook
Share on Twitter
Share via Email
Danish artist Kurt Westergaard, known for drawing a caricature of the prophet Muhammad that sparked outrage around the Muslim world, has died at the age 86, his family told Danish media on Sunday.
Westergaard died in his sleep after a long period of ill health, his family told newspaper Berlingske.
The illustrator was behind one of 12 drawings published by conservative daily newspaper Jyllands-Posten in 2005 under the headline The Face of Mohammed, with his sparking particular anger. Islamic tradition says no image of the prophet should be produced or shown.
The anger escalated into anti-Danish violence across the Muslim world in 2006 in which dozens died, with Danish embassies attacked, including the one in Damascus which was burned down.
The violence linked to the cartoons culminated in a 2015 massacre in France that left 12 people dead at the Paris office of satirical weekly Charlie Hebdo, which had reprinted the cartoons in 2012.
A total of 17 people were murdered across three days in a series of attacks that horrified France. All three assailants were killed in shootouts with the police, leaving only accomplices to face trial.
Death threats against Westergaard personally eventually forced him into hiding. In 2008 Denmark's three main newspapers reprinted the cartoon after the arrest of three men for plotting to murder the artist. One was released without charge, another deported and a third sent to an asylum centre.
In early 2010, Danish police caught a 28-year-old Somalian armed with a knife and axe in Westergaard's house, where he was planning to kill him.
Westergaard had been working at Jyllands-Posten since the mid-1980s as an illustrator, and according to Berlingske the drawing in question had been printed once before but without sparking much controversy.
During the last years of his life Westergaard, like a number of others associated with the cartoons, had to live under police protection at a secret address.
• This article was amended on 19 July 2021. Kurt Westergaard was responsible for one of the drawings published by Jyllands-Posten, rather than all 12 as an earlier version indicated.
With Agence France-Presse
{{topLeft}} {{bottomLeft}} {{topRight}} {{bottomRight}} {{/goalExceededMarkerPercentage}} {{#goalExceededMarkerPercentage}}{{/goalExceededMarkerPercentage}} {{heading}} {{#paragraphs}} {{#ticker}}{{/ticker}}{{#paragraphs}} {{.}} {{/paragraphs}} {{highlightedText}}
{{#cta}} {{text}} {{/cta}} Remind me in September Email address Please enter a valid email address Please enter your email address Set a reminder Sorry we couldn't set a reminder for you this time. Please try again later. We will send you a maximum of two emails in September 2021. To find out what personal data we collect and how we use it, view our Privacy Policy We will be in touch to remind you to contribute. Look out for a message in your inbox in September 2021. If you have any questions about contributing, please contact us {{/paragraphs}}