4th wave reaches Balochistan increase in covid-19 cases reported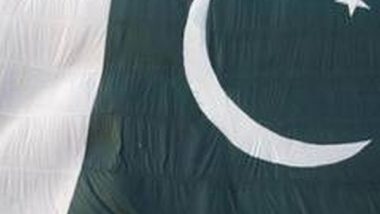 QUETTA: The increasing numbers of the covid-19 cases in Balochistan has forced the government to think again. The region is facing the 4th wave and the patient's no. is increasing rapidly.
Speaking at a press conference here on Sunday, spokesman Liaquat Shahwani said the rate of positive cases of coronavirus in the province had reached 12 per cent because the people were showing casual attitude towards vaccination. "Now it is the responsibility of the people to protect themselves from coronavirus and get vaccinated," Mr Shahwani said.
He said the coronavirus cases had been rising in Balochistan over the past 10 days. Cases had inc­reased to 9.1pc in Quetta this month while in Gwadar 29pc cases were reported during the last one month. Cases were also reported from Turbat, Panjgur, Nasirabad, Lasbela and other districts.
"No case was reported from at least 15 districts of the province," he said.
He expressed concern that the perce­ntage of recovery of Covid-19 patients had also come down from 98pc to 94pc. He, however, said that the government was making all out efforts to prevent Covid-19 from spreading. The vaccination process had been int­ensified across the province, he added.
"More attention is being paid to the implementation of coronavirus-related SOPs (standard operating procedures)," Mr Shah­wani said, adding that it was the responsibility of the people to get vaccinated and save themselves from Indian delta variant. So far 16 cases of delta variant had been reported in Quetta and Turbat.
He said the Balochistan government had decided not to allow people to enter offices and picnic points from August 1 if they did not get themselves vaccinated by July 31.
He said markets and other business centers would remain closed for three days on Eidul Azha.
In reply to a question, he said over 20 people, including five children, had lost their lives and 18 others suffered injuries in rain-related incidents across the province. Mud houses were damaged in different districts. The Provincial Disaster Management Authority was providing relief supplies to the people affected by flood and rain, he said.
Mr Shahwani said crops were also damaged due to rains and floods and the government was making efforts to provide relief to the affected people.