COVID, POLITICS, WORSEN PAKISTAN'S ECONOMIC WOES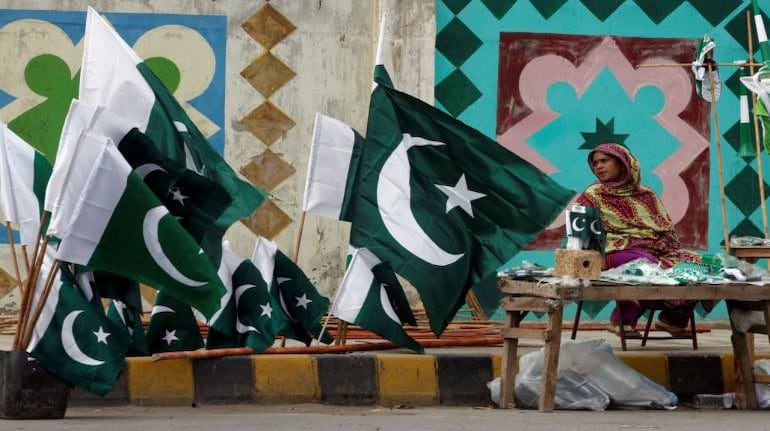 An aircraft of Pakistan International Airways (PIA), on a scheduled flight to Kuala Lumpur, was last week impounded by Malaysian authorities over a USD 14 million lease dispute with a British firm. Aviation Minister Ghulam Sarwar Khan said the cash-strapped national carrier had not paid the lease due to the Covid-19 pandemic.
This is the latest evidence of Pakistan's serious economic slide that has been worsened by the global pandemic even as Prime Minister Imran Khan and his ministers claim 'resurgence' and spread a misleading "feel good" sentiment.
The government has started building its narrative about an economic turnaround based on nascent short-term positives. That is perhaps aimed at building public hopes — something not unusual for political governments.
But the public at large is suffering with high prices of essential commodities, raised "in national interest," and the political opposition is going after the government.
In January 2020, inflation was recorded at a nine-year high at 14.6% and Khan had promised to bring down food prices. But high food inflation has become a rallying cry as the 11-party Pakistan Democratic Movement (PDM) builds momentum to dislodge Khan's government. Analysts say the milling crowds at protest rallies, attending despite hurdles put by the authorities, and freezing winter, are evidence of popular discontent.
With Covid-19 raging, the government says it allocated funds to import vaccines, but has not ordered any, when much of the world is scrambling to lift whatever is available or readying. The provinces are being allowed to import it, but the larger question of who pays and how remains unresolved.
Pakistan can only import, and is in no position to manufacture vaccines of its own, "unlike India", as Dawn newspaper lamented (January 16, 2021), even as other experts, among them physicist Pervez Hoodbhoy, point to lack of learning of science and scientific thinking in a society where norms are dictated by religious leaders opposed to science.
The Government recently issued its 30-month-long 'success story' to mark Khan's tenure. But the current account surplus already hinges on the rapidly rising trade deficit. The country's import bill is rising despite economic contraction. The first six months' exports of $11.5 billion (up 4.98pc over last year) have significantly been surpassed by $23.2bn imports (up5.72pc), expanding the trade deficit by over 32pc to $11.7bn.
Figures belie Khan's promises and claims of 'recovery'. Pakistan's manufacturing sector has contracted by a cumulative 17-18pc over the past two years.
Long before Covid arrived and the PDM was formed, Pakistan was, and remains, into serious crisis over foreign debt servicing. Inexperienced with governance and imbued with 'patriotism', Khan avoided going to the World Bank and the IMF – which he recently regretted, and sought help from China, Saudi Arabia and the UAE. It came, but it was not enough. Now the circular debt since he took office has maintained a steady trajectory of about PKRs32bn per month to stand at PKRs2.34 trillion at the end of December.
It is bound to rise in the coming months since no relief can be expected, except for a rise of remittances from Pakistanis working abroad. Even this is caused by the devaluation of the rupee and the need for higher inflow for families to deal with domestic price rise.
Discerning critics ask whether a "recovery" from minus 2% to plus 2% in two years can be called a "recovery" when anything less than 6% growth is inadequate to stem the rising wave of unemployment in an inflationary environment.
A "basket case" in the eyes of foreign donors, Pakistan needs all-round structural reforms to get its economy ticking to keep pace with the complexities of changing times.
The World Bank has reaffirmed that Pakistan's outlook was predicated on maintaining the reform momentum and adherence to a macroeconomic sustainability framework. Limited prospects for a strong rebound in the services sector will aggravate poverty as the sector represents about half of Pakistan's output and an important source of income for low-income households.
Successive governments promise them, but get bogged down in politics. Khan did, too, but reforms remain a pipe dream even on the eve of the third year of his government. And it will soon be in the election-year gear, making political promises to ward off PDM's challenge.
In the meantime, neither Covid vaccine, nor foreign debt servicing can wait for Pakistan to resolve its political and social shenanigans and economic challenges. (Ends)