Homophobia Feeds Corruption, Abuse in Uzbekistan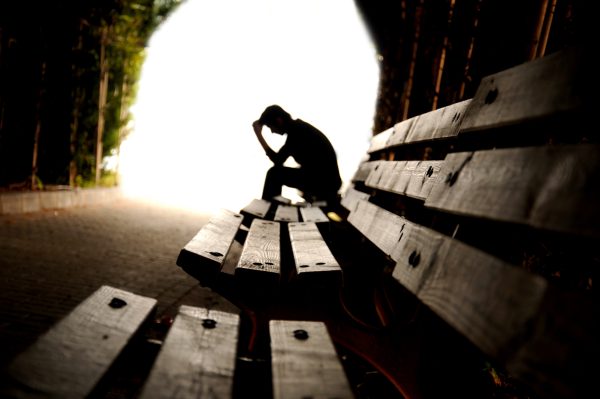 Uzbekistan's LGBTQ community faces discrimination and violence, but the criminalization of sexual relations between men also generates opportunities for extortion and further abuse.
Uzbekistan is one of two former Soviet republics where consensual sexual relations between men is punishable by law. Those charged under Uzbekistan's Article 120 can be sentenced to up to three years imprisonment, and gay and bisexual men and transgender people are subject to threats, abuse, and torture. The law, beyond violating international human rights standards in itself, serves as a cudgel with which Uzbek police harass and extort men in Uzbekistan, regardless of their actual sexual orientation.
A new report published by the Association for Human Rights in Central Asia (AHRCA), the Eurasian Coalition on Health, Rights, Gender and Sexual Diversity (ECOM), and the International Partnership for Human Rights (IPHR) calls on Uzbek authorities to decriminalize consensual sexual relations between men.
Same-sex relations between women are not punishable by law in Uzbekistan. While lesbians and bisexual women are at risk of discrimination and abuse, homosexuality is distinctly punished. One member of AHRCA explained in the report that, "Uzbekistan's patriarchal society regards men who have same-sex relations with such disgust that a person who is declared to be gay experiences a total lack of protection which undermines their will to live."
Akmal, a gay man in Uzbekistan who spoke to The Diplomat said, "I cannot feel free either on the street or at home."
Diplomat Brief Weekly Newsletter N Get briefed on the story of the week, and developing stories to watch across the Asia-Pacific. Get the Newsletter
Akmal is not his real name and it took considerable courage to agree to speak about this issue. Not only are gay and bisexual men subject to punishment under Article 120, but they are subject to harassment and abuse by what the report refers to as "aggressive homophobes" — people who maliciously seek out gay, bisexual, and trans people and those who support them. They threaten or enact actual violence. These mobs also use online spaces to dox individuals, publishing their names, pictures, and contact details alongside calls to "punish" them. There is little recourse for those targeted by such harassment, as the police also engage in similar abusive behavior.
Enjoying this article? Click here to subscribe for full access. Just $5 a month.
Last year, a weekly event that Uzbek blogger Miraziz Bazarov organized for anime and K-pop fans was disrupted by a crowd of men shouting "Allah hu Akbar!" They allegedly believed they were breaking up a gathering of LGBTQ people and supporters. Bazarov was known for his public calls on the government to decriminalize same-sex relations. As RFE/RL reported at the time, Bazarov didn't consider himself an LGBTQ activist, but rather "believes that being gay is a personal issue and that laws should not be created to regulate it."
Soon after, Bazarov was savagely attacked. Rather than condemning the assault, the Uzbek Interior Ministry said Bazarov had provoked the attack. When he got out of the hospital a month later, he was charged with libel. He was convicted and sentenced to three years of house arrest in January 2022.
As the report notes, Uzbekistan's laws run counter to human rights norms as established by the United Nations. But when the issue is raised, the typical response from government officials is to claim that Uzbekistan's Muslim society is not ready to accept homosexuality.
Officials and public figures, like Alisher Kadyrov — a politician who once said that gay men, like terrorists, "have no pride, have no nationality" — "add fuel to the fire," Akmal told The Diplomat. Instead of "starting to explain to society that it is unacceptable to use violence and discrimination against everyone, including LGBT people," Uzbek politicians and public figures lean into homophobia.
After Bazarov was assaulted, Komil Allamjonov, the chairman of the board of trustees of the Public Foundation for Support and Development of the National Mass Media, tweeted a video of himself in late March 2020 speaking about the events with the caption: "In our country, where the majority of people are Muslims, the society does not tolerate unnatural men and women (LGBT)! Our holy religion, Islam, does not allow it."
That same month, a member of the Uzbek government delegation said during the country's Human Rights Council review that "(a)lthough that lifestyle was not approved by Islam and was not in keeping with the Uzbek mindset, no radical measures had been taken against persons belonging to that community."
According to the IPHR report, 36 people were convinced under Article 120 in 2021. But many more were pressured or outright extorted by police threatening charges under Article 120 or homophobes threatening to "out" a person or turn them into police. As the report notes, "there is no safe complaint mechanism that respects their right to privacy and guarantees that the victim will not be charged under Article 120."
Uzbek President Shavkat Mirziyoyev has never publicly commented on LGBTQ issues. After becoming president following the 2016 death of the country's first president, Islam Karimov, Mirziyoyev pushed a broad reform program with pledges to address human rights issues and tackle corruption.
"At first, I waited for the president to publicly share his opinion, but then I realized that 'a long silence is also an action,'" Akmal told The Diplomat. He said it was terrible that the president seems not to notice how Article 120 feeds corruption and abuse. Article 120, Akmal said, is "used by law enforcement officers to extort large amounts of money in order to avoid initiating a criminal case against LGBT people."
"We are also citizens of Uzbekistan," he continued. "We are also interested, as part of society, in developing the state's economy and eradicating corruption and other problems in society, but these restrictions greatly affect us."
Enjoying this article? Click here to subscribe for full access. Just $5 a month.
Uzbekistan currently sits on the U.N. Human Rights Council, yet Tashkent fails to uphold the basic rights of its LGBTQ citizens. The IPHR report outlines the rights frequently violated in relation to LGBTQ people in Uzbekistan as the right to be free from discrimination, from arbitrary arrest and detention, from torture and ill-treatment, as well as the rights to health and privacy.